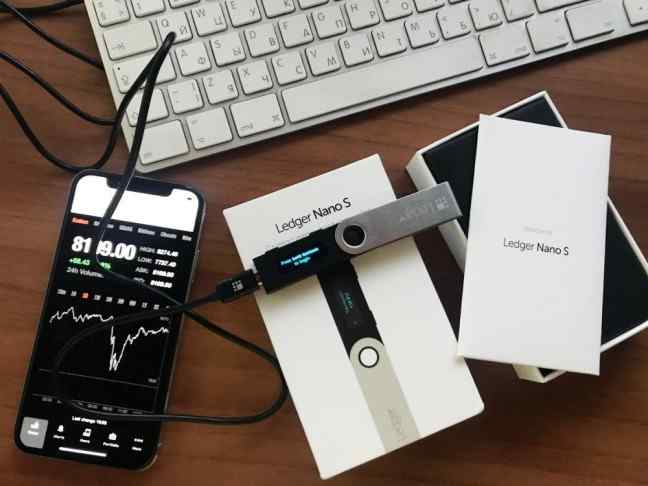 Ledger Vs. Trezor: Who's Winning the Hardware Wallet Race?
Jan 31, 2018, 1:06PM
Ledger, the French cryptocurrency wallet manufacturer saw their sales increase from 33, 000 wallets in 2016, to 1 million in 2017.
As a result, Ledger was able to raise $75 million (on top of $8.3 million raised earlier in 2017) in a Series B funding round, with the support of the well-known venture capital fund Draper Esprit. Other participating investors include Draper Venture Network, FirstMark Capital, Cathay Innovation, Korelya Capital, CapHorn Invest, GDTRE and Digital Currency Group.
Tim Draper, Founder of the Draper Network, said: "Ledger creates security for cryptocurrency far beyond what I get from my bank. This is where people store money now. Ledger lets me take control of my currency rather than having to ask my bank. We're seeing digital currency blossom across every continent and so several of the Draper Network funds, from Silicon Valley, Europe and Asia have come together to fund Ledger and help them expand globally."
The company introduced the Ledger Vault recently, a security solution, based on the Hardware Security Module (HSM) technology which is powered by Gemalto, leveraged to support large enterprises (banks, hedge funds) and high net worth individuals, in managing their digital assets. This enhancement enables Ledger to penetrate new markets (i.e. digital currency exchanges that are subject to attacks by hackers) that struggle to manage multiple and rapidly-growing accounts in a secure way.
Additionally, Ledger has established strategic partnerships with technology leaders like Intel, to integrate their native Operating System (BOLOS) into the Intel Software Guard Extensions.
To further enhance this development, Ledger hired Jean-Michel Pailhon (formerly responsible for the IPO process supervision at NYSE) to be in charge of the financial management and growth strategy of the firm.
Radar Relay, a decentralized exchange, announced recently that their platform will be integrated into Ledger wallets, to enable coin transfers from one hardware wallet to another. The news was received with excitement by the community of crypto asset holders, in the social media platforms.
When it comes to hardware wallets, Ledger's main competitor is Trezor. Trezor has been in the crypto wallet industry for much longer than Ledger and at one time was considered the front-runner. Both devices have similar functions, providing simple GUI interface from which users can monitor their assets or confirm transactions. The ledger wallet has been heralded for its lower price and sleek design.
While both constantly add new functions to their wallets, Ledger provides support for a broader number of cryptocurrencies. Namely, the Ledger wallet supports BTC, BCH, BTG, ETH, ETC, LTC, DOGE, ZEC, XRP, DASH, STRAT, KMD, ARK, EXP, UBQ, VTC, VIA, NEO, XST, XLM, HSR, DGB, QTUM and, PIVX coins.
While Trezor offers a robust hardware wallet for individual investors, it seems to have lost ground in high-caliber solutions. Ledger appears to be investing in the future growth of cryptocurrency and Blockchain technology with the expectation that cryptocurrency will be widely adopted by key players in the corporate world.
Disclaimer: information contained herein is provided without considering your personal circumstances, therefore should not be construed as financial advice, investment recommendation or an offer of, or solicitation for, any transactions in cryptocurrencies.