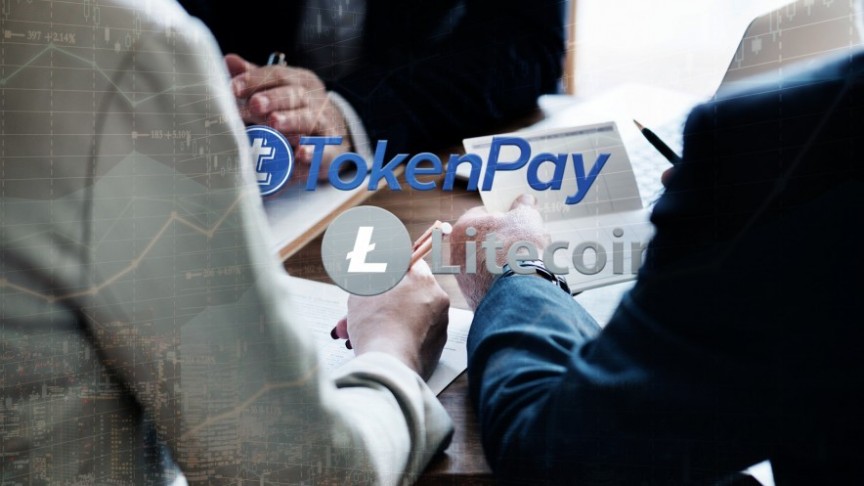 Litecoin Foundation Acquires 9.9% of German Bank in Crypto Payment Solutions Deal
Jul 12, 2018, 8:11AM
TokenPay Swiss AG and the Litecoin Foundation have purchased 9.9% of Germany's WEG Bank with options to acquire up to 90% of the Bank's stakes.
According to a recent press release, the Litecoin Foundation acquired 9.9% of Germany's WEG Bank, with options to purchase up to 90% of the entire Bank's stakes, which is expected to happen after the correspondent regulatory approval is obtained. This acquisition was the product of a partnership with TokenPay Swiss AG, and as a result of this deal, TokenPay expects to take advantage of the Litecoin project's blockchain mechanization capabilities.
According to the press release, the efforts of this joint venture will be focused on, but not limited to, the TPAY cryptocurrency and its blockchain, a decentralized exchange called eFin (DEX), alongside the EFIN coin, asset management and structured financial products under the TokenSuisse brand, a FinTech platform for the WEG Bank that will handle high-demand debit cards services, and the TokenPay Multisignature Transaction Engine, which has been created for processing crypto e-commerce payments for merchants in a fast and secure way. The founder and CEO of WEG Bank AG, Matthias von Hauff said regarding the joint venture,
The partnership with innovative institutions such as TokenPay and Litecoin might at first come unexpectedly for a very conservative institution like us. But we have thoroughly and diligently examined the prospects of a common future, and we became convinced that the future of banking will make adoption of such modern payment methods inevitable. We are therefore proud to have teamed up with the best in the field.
A "Win-Win" for All Parties
Charlie Lee, Managing Director of the Litecoin Foundation sees the partnership as a "huge win-win for both Litecoin and TokenPay", adding that he's looking forward to integrating LTC with already available services offered by the WEG Bank AG. Lee also expressed excitement about making Litecoin available to the entire WEG bank customer base and the possible listing of Litecoin in TokenPay's eFin decentralized cryptocurrency exchange. Dr. Jorg E. Wilhelm, head of the Supervisory Board of TokenPay Swiss AG stated,
We are elated to be in the process of acquiring a large stake in a successful business bank based in Germany such as WEG. Our ecosystem consisting of the TPAY blockchain, WEG Bank, TokenSuisse and Litecoin Foundation provides us with a tremendous opportunity regarding merchant solutions, along with a strong and diverse customer base for our crypto debit card business. The tangible reality of bridging the gap between the old and new world is electrifying.
Disclaimer: information contained herein is provided without considering your personal circumstances, therefore should not be construed as financial advice, investment recommendation or an offer of, or solicitation for, any transactions in cryptocurrencies.