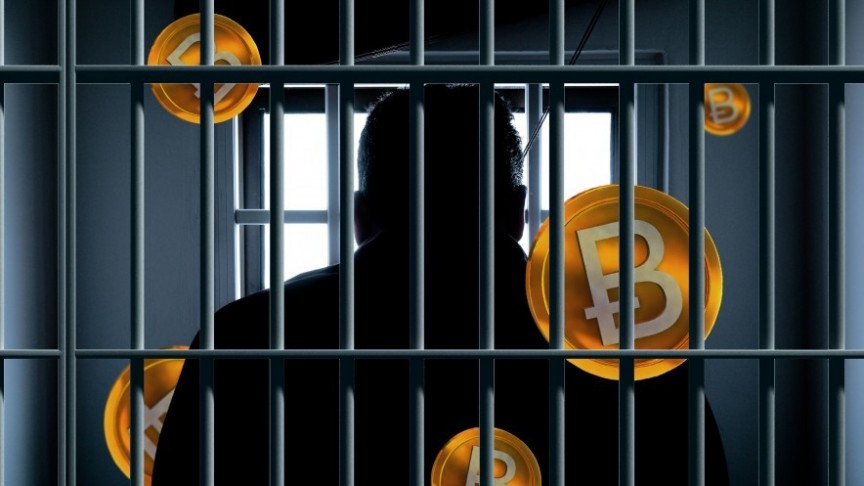 LocalBitcoin Trader Jailed for One Year and Forfeits $550,000 in Cash and Bitcoin
Jul 11, 2018, 11:15AM

by
Tom Nyarunda
Theresa Lynn Tetley, aka 'Bitcoin Maven', has just been sentenced to 1 year in prison for operating an unlicensed Bitcoin exchange.
The U.S. Department of Justice has sentenced Theresa Lynn Tetley to one year in jail for money laundering and operating an unlicensed Bitcoin-for-cash exchange. The trader, known as 'Bitcoin Maven', managed to transfer between $6 and $9.5 million between 2014 and 2017 for customers across the country.
According to official court documents, Tetley pleaded guilty for an illegal transaction worth $80,000 that involved the proceeds of drug-trafficking and failure to comply with federal registration requirements regarding money transmitting services. The prosecutors established her indifference to the illegal sources of the Bitcoin she processed through an undercover agent. According to the U.S. Department of Justice announcement, Tetley was arrested on March 30, admitted to operating an unlicensed bit coin-for-cash exchange business and laundering Bitcoin that was represented to be proceeds of narcotics activity. She was sentenced to 12 months and one day in federal prison, three years of supervised release, in addition to a fine of $20,000 and an order to forfeit 40 Bitcoin (worth $250,000), $292,000 in Cash and 25 assorted gold bars.
LocalBitcoins, the platform used by Tetley, is an unofficial exchange, acting as an over-the-counter escrow service that connects buyers and sellers directly. Tetley, according to court documents,
Advertised on LocalBitcoins.com and exchanged, in total, between $6 and $9.5 million for customers across the country, charging rates higher than institutions that were registered with Fincen […] fueled a black-market financial system in the Central District of California that purposely and deliberately existed outside of the regulated bank industry.
The U.S. Government is busy cracking the whip on the illegitimate use of cryptocurrencies. Earlier in the year, the U.S. Immigration and Customers Enforcement arrested Bitcoin Inc. CEO Morgan Rockoons for operating an illegal money transmission business and promoting money laundering through LocalBitcoins, and the House of Representatives recently passed Bill H.R. 6069 to help avert the illicit use of cryptocurrencies.
Disclaimer: information contained herein is provided without considering your personal circumstances, therefore should not be construed as financial advice, investment recommendation or an offer of, or solicitation for, any transactions in cryptocurrencies.