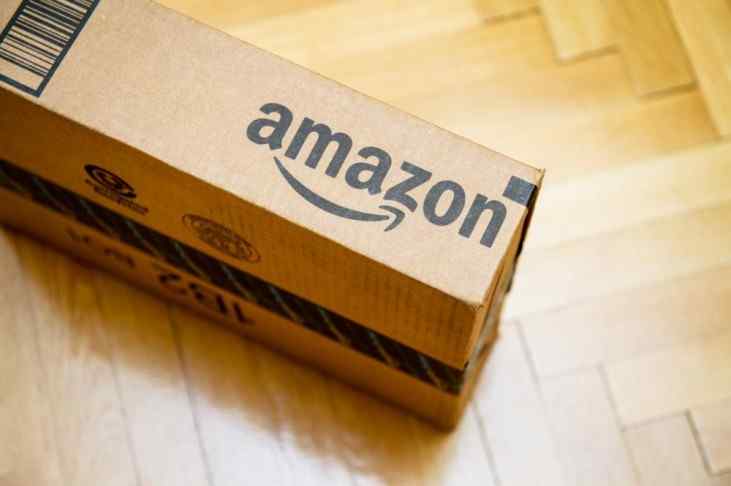 Majority of Amazon Clients Support Cryptocurrency Move
Mar 3, 2018, 4:09AM
Survey on consumer openness to shift toward digital currency adoption by technology giant shows clients would use an Amazon cryptocurrency.
Were Amazon, the retail (and, more recently, media and tech) giant, to launch its own cryptocurrency, most clients would use it a recent survey shows. The question was put to 1000 Amazon users as part of a poll asking them if they would be open to the company moving into the banking and retail finance space. The poll was conducted by LendEDU, an online marketplace for student loan consolidation and refinancing.
Amazon is now the third largest company in the world by market capitalization, behind only Apple and Alphabet, the company that owns Google. The retail giant moved past Microsoft, now in fourth place, for the first time on February 14th of this year. Having started out as an online bookstore during the dotcom bubble, Amazon has become the world's largest online retailer. More recently, Amazon has moved into online grocery shopping and media, rivalling Netflix through its Amazon Prime streaming service. The company's first brick-and-mortar grocery store was also recently opened in Seattle. A more than doubling of its share price since the beginning of 2017 has cemented Amazon's place as one of the handful of sprawling tech empires that look set to dominate the foreseeable future.
LendEDU's survey found that:
"Just a little over half of the respondents, 51.7%, answered 'yes' to the idea of using an Amazon-created cryptocurrency — perhaps dubbed Amazon Coins — for future purchases on the website."
Among Amazon Prime subscribers, support was higher, at 58.27%. Other finance services and products that respondents were asked if they would be open to Amazon providing included bank accounts, loans, and mortgages. 17% of respondents also said they would have more trust in Amazon than a bank and 38% responded as much trust.
However, there is currently no indication that Amazon will move into cryptocurrencies anytime soon, despite the fact that last year it registered the amazonethereum.com, amazoncryptocurrency.com, and amazoncryptocurrencies.com domains. The company has said that it did this purely to protect its brand. However, a sceptic might argue that there are many more domains it could have also registered if that were the sole motivation.
The poll's findings suggest that the notion of large brands issuing their own company-backed digital coins may be gaining traction. This would likely accelerate confidence in and adoption of cryptocurrencies among the wider general public.
Disclaimer: information contained herein is provided without considering your personal circumstances, therefore should not be construed as financial advice, investment recommendation or an offer of, or solicitation for, any transactions in cryptocurrencies.