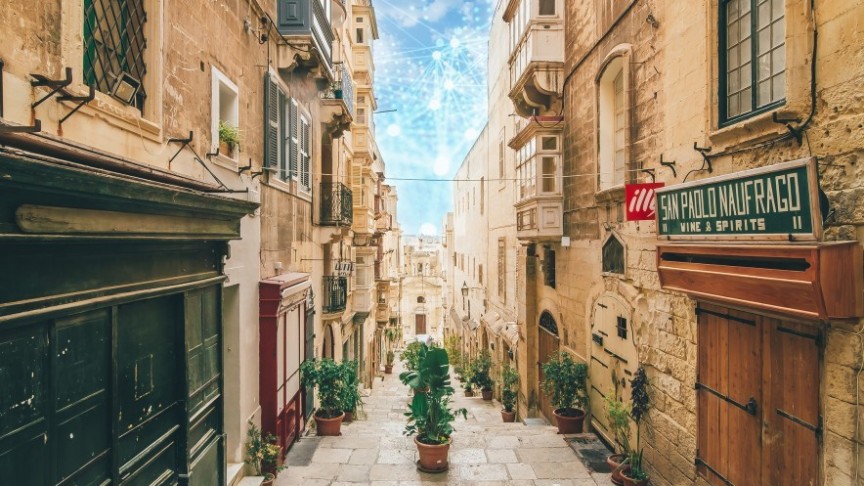 Malta Creates Pilot Project for Decentralized Stock Exchange with Binance and Neufund
Jul 20, 2018, 5:04PM
Tokenized securities issuer Neufund and Binance will run a pilot with Malta's Stock Exchange, to create a decentralized stock exchange.
The Malta Stock Exchange announced it is working closely with Binance and equity token issuer, Neufund, to create a regulated and decentralized stock exchange, which will be the first of its kind in the world.
The Malta Stock Exchange's research and innovation arm, MSX, will collaborate with Neufund to offer tokenized equities. In partnership with Binance, the world's largest cryptocurrency exchange by trading volume, the group hopes to offer trading of the tokenized securities alongside crypto-assets on a regulated exchange if and when it becomes legally possible. The ultimate goal is to provide the first end-to-end, global blockchain-based platform for issuing and trading securities.
The project is set to run as a pilot. If successful it will pave the way for what could turn into a game-changer for ICOs. Seven companies have already agreed to use Neufund's Equity token Offering (ETO) platform for fundraising purposes. Namely, Founders Bank, Brille24, Uniti, MySwooop, Next Big Thing, Blockstate, and Emflux Motors.
Neufund's CEO, Zoe Adamovicz spoke with excitement about the long-term potential of the project,
We are thrilled to announce the partnerships with Malta Stock Exchange and Binance, that will ensure high liquidity to equity tokens issued on Neufund. It is the first time in history, that security tokens can be offered and traded in a legally binding way. The upcoming pilot project will allow us to test the market's reaction and realize the overall project idea in an environment with minimized risk.
Joseph Portelli, chairman of the Malta Stock Exchange, said,
We are delighted to welcome Neufund as our key partner in building a Blockchain-based exchange that is fully integrated with established financial markets. With the upcoming pilot project, we become a worldwide pioneer in digital finance.
Malta has been a traditionally popular destination for the formation of fintech companies, due to its tax-friendly environment. Binance migrated its operations to the European tax haven last March, due to warnings from Japanese financial regulators. The Maltese government foresees huge potential benefits in the rapidly growing blockchain industry and has taken major steps to make Malta a "Blockchain Island".
Disclaimer: information contained herein is provided without considering your personal circumstances, therefore should not be construed as financial advice, investment recommendation or an offer of, or solicitation for, any transactions in cryptocurrencies.