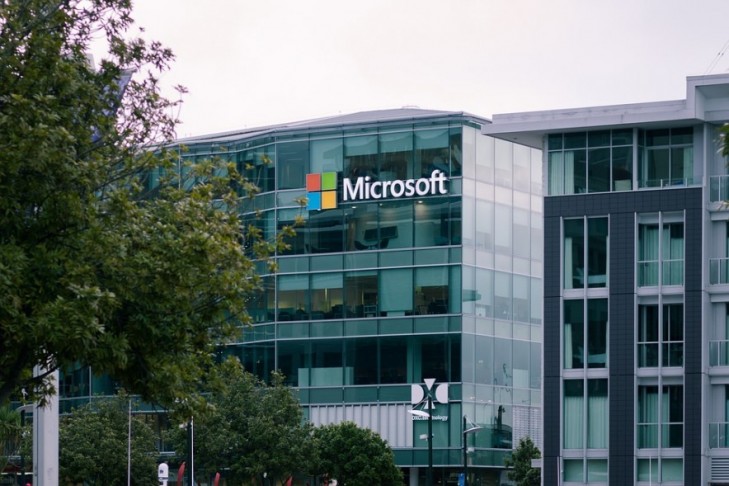 Microsoft and SoftBank Contribute to ConsenSys' $450 Million Funding Round
Mar 17, 2022, 12:04PM

by
Mike Dalton
Microsoft and other companies have contributed to ConsenSys, one of the most important Ethereum development firms.
Microsoft and several other companies have invested in ConsenSys, one of the most significant development firms working with the Ethereum blockchain.
Microsoft and Others Contribute Funding
ConsenSys announced on Mar. 15 that it raised $450 million through a Series D funding round, thereby doubling its total valuation to $7 billion.

One investor was Microsoft, which contributed an unspecified amount to the fundraiser. Though it is unclear whether Microsoft will gain anything by funding ConsenSys, the two companies have been known to work together in the past.

In 2015, Microsoft partnered with ConsenSys to offer additional tools through its Azure blockchain-as-service platform. Then, when Microsoft retired Azure in 2021, it directed users to ConsenSys's Quorum service. The two firms also partnered on blockchain ID development in 2016 (along with another firm, Blockstack).

Microsoft is just one company that contributed to ConsenSys' latest funding round. Other contributors include the Japanese bank SoftBank, the Singaporean state holding company Temasek, and the venture capital fund ParaFi Capital.
Anthos Capital, Sound Ventures, C Ventures, Third Point, Marshall Wace, TRUE Capital Management, and United Talent Agency also participated in the fundraiser.
ConsenSys Will Expand With New Funding
ConsenSys was founded in 2014 by Joseph Lubin, a co-creator of the Ethereum blockchain. While the non-profit Ethereum Foundation builds most of Ethereum's core technology, ConsenSys develops many tools for the blockchain.

To developers, ConsenSys is best known for Infura, an API that provides Ethereum nodes as a service. Among business users, the firm is best known for Quorum, an enterprise version of Ethereum originally developed by JP Morgan in 2018.
But among general users, ConsenSys is better known for Metamask, one of the most popular Ethereum wallets. ConsenSys created Metamask in 2016; the app now has 30 million monthly active users. The money raised during this month's funding round will go toward funding a redesign of the Ethereum wallet, ConsenSys says.

The funds raised by ConsenSys will also go toward hiring 600 employees and building ConsenSys' NFT business, according to the same report.
ConsenSys will also convert the funds raised to ETH and rebalance the ETH-USD ratio in its treasury. Lubin suggests that a future funding round will be carried out in cryptocurrency and that such a fundraiser will be branded "Series ETH."

Ethereum (ETH) is currently the second-largest cryptocurrency by market cap, with its total token supply worth $315 billion. Several other altcoins including Chainlink (LINK) and Shiba Inu (SHIB) are also built on Ethereum's ERC-20 standard.
Disclaimer: information contained herein is provided without considering your personal circumstances, therefore should not be construed as financial advice, investment recommendation or an offer of, or solicitation for, any transactions in cryptocurrencies.