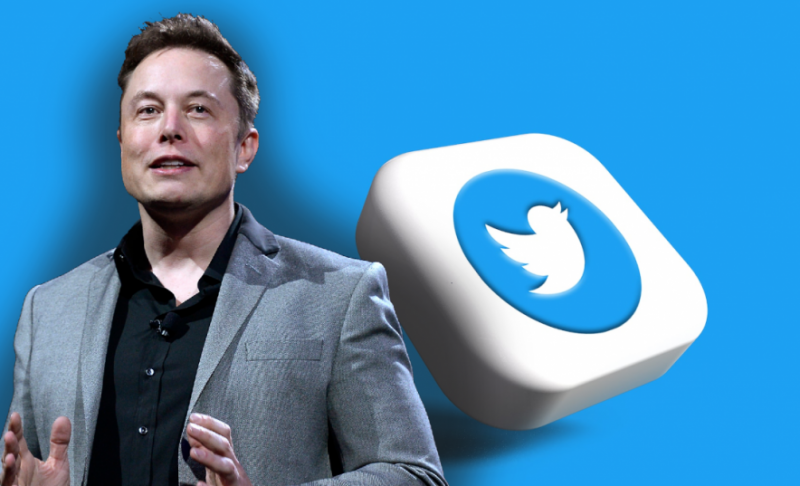 Musk Has Completed His Twitter Deal⁠—Will There Be Crypto Integration?
Nov 1, 2022, 3:27PM

by
Mike Dalton
Musk has finally acquired Twitter for $44 billion, but his plans for cryptocurrency are still up in the air.
Elon Musk's long-awaited acquisition of Twitter has finally been completed after months of anticipation and uncertainty. Here's what happened last week.
Musk's Buyout Has Been Finalized
Musk began to prepare for his acquisition of Twitter on Wednesday, Oct. 26. That morning, Musk visited Twitter's San Francisco headquarters carrying a porcelain kitchen sink, tweeting "Entering Twitter HQ – let that sink in!"
On Thursday, Oct. 27, Musk reportedly had engineers from Tesla meet product leaders at Twitter to inspect the social media platform's code. Twitter employees were barred from making any further changes to the platform's code on Thursday in order to prevent the terms of the deal from being affected.
The deal was finalized late on Thursday as Musk submitted a filing to the U.S. government. Musk tweeted "The bird is freed" shortly after completing the deal.
By voluntarily settling the deal this week, Musk was able to avoid a trial in which Twitter could have compelled him to continue with the purchase.
The New York Stock Exchange has also suspended trading of Twitter shares. Musk's holding company now owns all of the social media company's stock.
How Will Musk Change Twitter?
Musk will not make major changes to Twitter on his own. On Friday, he wrote that a Twitter content moderation council will be created "with widely diverse viewpoints" and that no changes will be made until that council convenes.
Additionally, on Thursday, Musk wrote a message to Twitter advertisers explaining his purchase. There, he wrote that he acquired Twitter to turn the platform into a "common digital town square, where a wide range of beliefs can be debated."
He argued that Twitter has "splintered" into left- and right-wing echo chambers, and that advertisers have catered to that trend in "a relentless pursuit of clicks." Musk instead plans to have advertisers present users with personally relevant ads.
That goal is in line with Musk's earliest statements, which suggested that he would take steps to limit spam and fake accounts and eliminate censorship.
Musk's detractors, however, argue that his influence on the platform will likely be negative, given his past PR stunts, history of firing employees, and various other controversies in recent months and years.
Musk's harshest critics have suggested that he could kill Twitter entirely. Recent internal reports from Twitter suggest that the platform is losing its most active members in English-speaking markets. Musk's drastic changes and controversial personality could potentially lead to the loss of even more users.
Musk has already begun to fire a number of executives. Twitter CEO Parag Agrawal, who Musk was often in conflict with, left the company with two other executives on Thursday. It is likely that other employees will leave the company as well, though some reports of employee layoffs appear to be fake.
Will Crypto Be Involved?
It's still unclear whether Musk plans to integrate cryptocurrency with Twitter. Though early reports suggested that Musk would use crypto micropayments to limit spam, recent leaks suggest that Musk has turned away from those plans.
Early rumors also suggested that Musk would integrate Dogecoin (DOGE) with Twitter. Despite any lack of confirmation, Dogecoin gained 45% in the seven-day period ending October 28, whereas Bitcoin gained just 8.4%. It seems that investors are investing heavily in DOGE on the chance that Musk will use it.
More recent developments show that crypto industry members are still involved with the acquisition. Changpeng Zhao, CEO of the crypto exchange Binance, confirmed on Thursday that his company had wired $500 million to support the deal. Zhao added that Binance is "excited to be able to help Elon realize a new vision for Twitter."
Two other companies with at least a partial focus on crypto—Fidelity Management and Sequoia Capital—appear to be backing Musk as well.
Not only that, Twitter has integrated several crypto features on its own over the past year, including crypto tipping, NFT profile pictures, and most recently, NFT Tweet Tiles. Rumors suggest that it is developing a full crypto wallet as well.
As such, it seems that Twiter will almost certainly expand its cryptocurrency features under Musk's leadership, even if Musk does not do so himself.
Disclaimer: information contained herein is provided without considering your personal circumstances, therefore should not be construed as financial advice, investment recommendation or an offer of, or solicitation for, any transactions in cryptocurrencies.