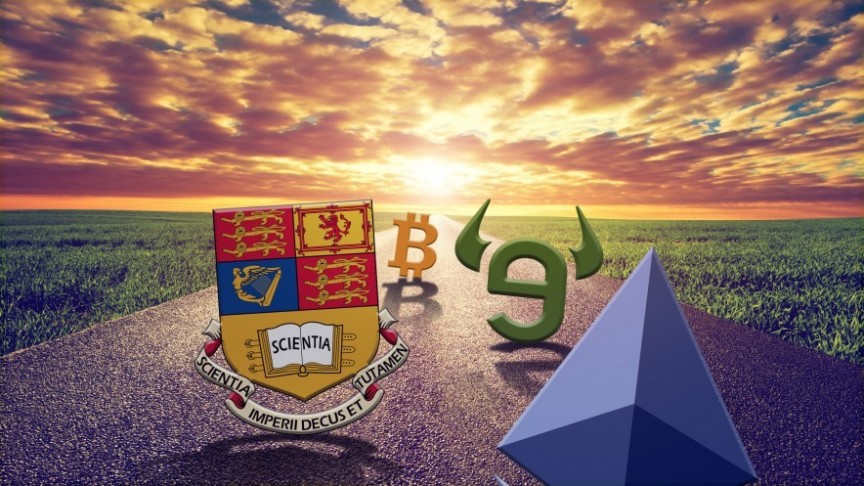 New Report Finds Cryptocurrencies Could See Mass Adoption within the Next Decade
Jul 11, 2018, 7:30AM

by
Chris Madill
A new study by Imperial College London finds cryptocurrencies could become an accepted global payment method within the next decade
A new report titled "Cryptocurrencies: Overcoming the Barriers to Adoption" and published by Imperial College London determines cryptocurrencies could become a "mainstream" global payment method "within the next decade". The report, commissioned by the social trading platform eToro, looks at the potential functionality of cryptocurrencies against the traditional standards set by fiat money.
The report examines the current state of crypto-adoption by assessing the ability of cryptocurrencies to be considered "real money". This was achieved by looking at how crypto performs in the "three main roles of money," which are,
Medium of exchange
Unit of account
Store of value
The researchers determined crypto has the ability to establish itself as a viable store of value, and in many ways, has achieved sufficient interest from investors to already be somewhat considered as an asset class. However, because of the lack of a succinct regulatory framework and the problematic scalability issue facing many cryptocurrencies today, the authors believe crypto still has a long way to go before it can become an effective medium of exchange or unit of account,
We argue that cryptocurrencies can become units of account only if there is a friendly and conducive regulatory environment […] Furthermore, we argue that technical and economic challenges such as scalability, privacy and volatility need to be overcome in parallel.
The authors believe that, provided that the problematic issues currently affecting the cryptosphere, including regulation, scalability and volatility, are solved, cryptocurrencies have the potential to redefine the global economy. Additionally, the report finds the underlying technologies of Blockchain and Digital Ledger Technology (DLT) to be equally revolutionary, with the ability to redefine much more than just our monetary system,
The wider use of cryptocurrencies is the next natural step in reducing friction in the global economy […] It is also worth noting that the potential of Blockchain and DLT goes well beyond merely creating new forms of money to compete with existing fiat currencies. This foundational technology has the potential to reshape industries, as well as disrupt traditional business models, organizational and governance structures.
Overall, the report sees the potential of cryptocurrency adoption increasing as the market matures, and as the broader public's perception of the technology moves towards a more favorable light. In the same breath, the authors hint that mass-adoption will never be possible unless cryptocurrencies would overcome their technological limitations and regulators would settle on a tangible framework to govern the use of the technology.
Disclaimer: information contained herein is provided without considering your personal circumstances, therefore should not be construed as financial advice, investment recommendation or an offer of, or solicitation for, any transactions in cryptocurrencies.