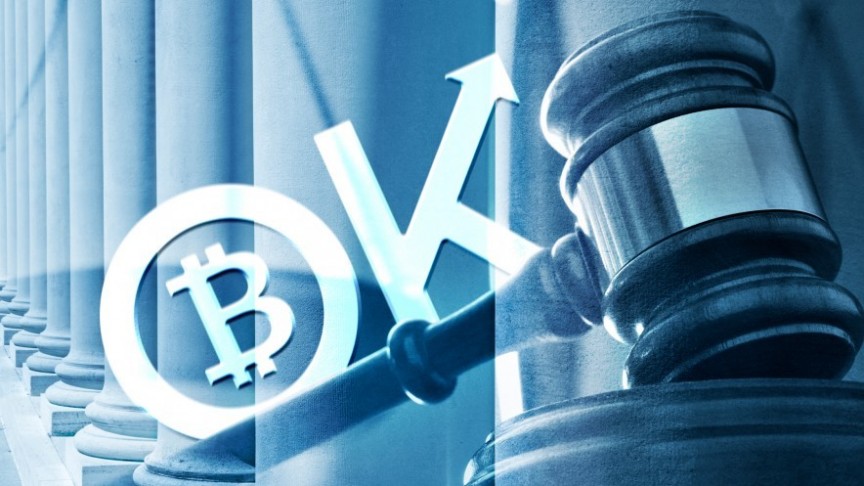 OKCoin in Hot Water Facing a Client's Lawsuit Over Blocked BCH
Aug 7, 2018, 1:39PM
A Chinese investor is suing OKCoin for denying him his newly forked BCH coins in 2017. OKCoin says the BCH giveaway deadline had expired.
The cryptocurrency exchange OKCoin is facing a lawsuit by a Chinese investor under the pseudonym Feng Bin. According to a report from China's Legal Weekly, Feng alleges that the exchange denied him the 38.748 BCH he was entitled to after the Bitcoin Cash hard fork in August 2017.
Following the hard fork, anyone holding Bitcoin on the exchange could claim their BCH coins simply by clicking accept. The coins would then be credited to their accounts automatically. According to the lawsuit, however, Bin attempted to withdraw his BCH coins in early December 2017 only to find that the withdrawal option wasn't available on the platform anymore. Bin followed up with OKCoin's customer support, who allegedly responded that the deadline for the Bitcoin Cash airdrop had passed.
You cannot claim BCH anymore as the program has been removed from our platform. If you didn't withdraw it at that time, it will be impossible to make [a] later withdrawal. - OKCoin
Bin denies that OKCoin ever mentioned any deadline or claim period and that he had been following the exchange's announcements closely. He said,
I have been paying attention to the announcement of the OKCoin currency release. In all the announcements, there is no declaration of the deadline for receipt and the removal of the program.
In the lawsuit, Bin seeks $25,000 in reparations for the lost opportunity to sell his BCH when the cryptocurrency reached its all-time high of $3,800 in December. For their part, OKCoin denies Bin's allegations altogether. The exchange's representatives say that his claims do not line up with his very minimal trading activity on the exchange and it denies the claim that he intended to sell his BCH at the time.
Disclaimer: information contained herein is provided without considering your personal circumstances, therefore should not be construed as financial advice, investment recommendation or an offer of, or solicitation for, any transactions in cryptocurrencies.