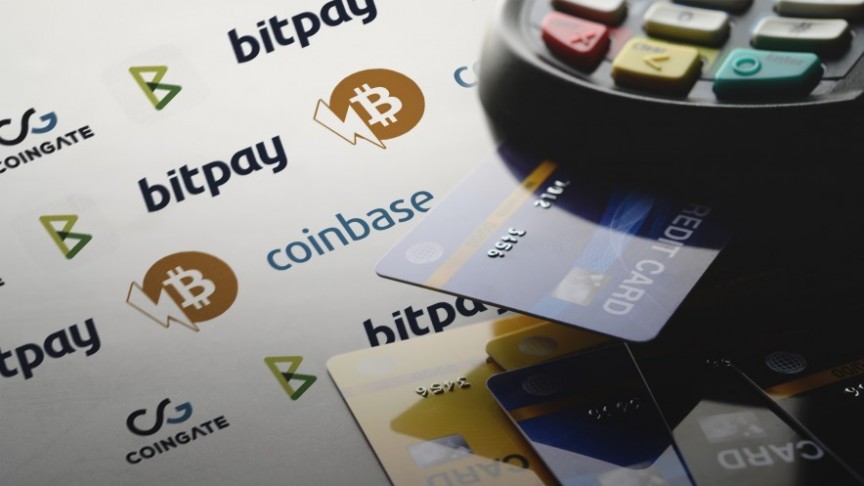 Payment Processors Reinvented: Five Merchant Tools With New Features
Mar 4, 2020, 4:43PM

by
Mike Dalton
Businesses can use crypto payment processors to accept Bitcoin―and now, some services are expanding their offerings.
Cryptocurrency payment processors allow merchants and retailers to accept Bitcoin and other altcoins as payment. Each service is fundamentally similar: they typically offer a web plugin, point-of-sale app, or an online billing platform. With these and other tools, any business can begin to accept cryptocurrency in just seconds.

There are many services to choose from, but a few platforms have emerged as clear leaders. BitPay, CoinGate, and Coinbase Commerce are widely recognized as mainstream solutions, while BTCPay and the Lightning Network are considered more open solutions. Each service is moving forward this year―here's what they're planning.
BitPay
BitPay is arguably the leading Bitcoin payment processor, and it is growing quickly. This February, it announced that it is working with Poynt, an open commerce platform and point-of-sale terminal, to introduce Bitcoin to 100,000 retailers worldwide. This will also add new members to the thousands of retailers that BitPay already serves.

The company has made a few other changes as well. It has recently expanded its supported coins, allowing merchants to accept XRP along with three other cryptocurrencies and three stablecoins. BitPay has also improved its compatibility so that users can pay invoices from any exchange, not just select services.
CoinGate
CoinGate recently announced several new features for 2020. Merchants will soon be able to take advantage of account balances, vouchers, email billing, and an improved UI/UX. Investors, in general, may also be interested in CoinGate's upcoming merchant directory, which will allow users to locate businesses that accept crypto.

CoinGate also added support for Bitcoin SV this February. Though Bitcoin SV is a fairly controversial fork of Bitcoin, the news highlights the fact that CoinGate supports a wide variety of cryptocurrencies. Currently, CoinGate handles over 50 altcoins, and it integrated the Lightning Network in 2018 for faster and cheaper payments.
Coinbase Commerce
Coinbase Commerce has added Maker's Dai stablecoin to its list of supported cryptocurrencies as of February 13. This is a significant boost for Dai, which is usually seen as an alternative stablecoin due to the fact that it has no central reserve backing it―instead, it relies on the community's shared network of crypto collateral.

Coinbase has also integrated its main exchange more closely with Coinbase Commerce. Last October, the company began allowing customers to pay merchants directly from their Coinbase account. This improvement ensures that price variations do not affect payments, and it streamlines the user experience.
BTCPay
BTCPay has made two significant improvements this year. First, it revealed a new feature called Vault, which will allow merchants to receive funds in a hardware wallet for extra security. Second, Blockstream has integrated its Liquid Network with BTCPay, which will allow merchants to enjoy lower fees and confidential transactions.

However, BTCPay's most distinctive feature remains the same. BTCPay is self-hosted and non-custodial, meaning that there is no central authority that can block transactions or ban individual merchants. In other words, BTCPay stays true to Bitcoin's promise of financial freedom but adds convenient features for merchants.
Lightning Network
The Lightning Network is generally considered a micropayment settlement network rather than a payment processor. Regardless, Lightning Labs has introduced a new paid service that is targeted at merchants called Lightning Loop. Loop allows users to effortlessly transfer funds on and off of Lightning from any wallet or exchange.

Merchants can also use Lightning through third-party services. As noted, Coingate has already added support for Lightning, and Bitpay is planning to add support as well. Meanwhile, Bitfury offers a merchant tool called Lightning Peach. Any Lightning-based solution can potentially cut back on the costs that come with accepting crypto.
In Summary
Payment processors are beginning to offer much more than basic cryptocurrency payments. They are no longer just a way to accept Bitcoin: they are also a way to accept altcoins and stablecoins as payment. Integration with second-layer networks and external services is becoming commonplace as well.
Of course, a wider range of compatibility is not the only feature that payment processors offer. They are also competing on fees, transaction speed, usability, and much more. With so many ways to compete, it seems likely that each payment processor will continue to offer new ways to accept crypto in the future.
Disclaimer: information contained herein is provided without considering your personal circumstances, therefore should not be construed as financial advice, investment recommendation or an offer of, or solicitation for, any transactions in cryptocurrencies.