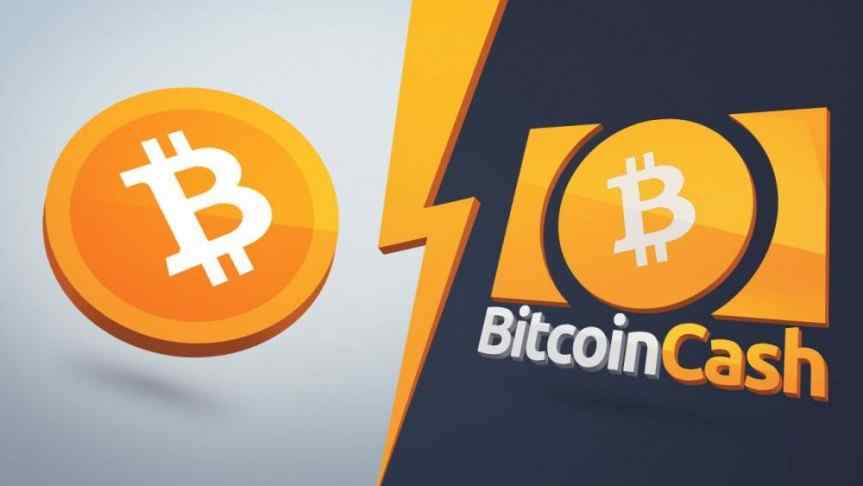 Roger Ver, "Bitcoin Jesus" to "Bitcoin Judas" in Fresh Feud Over Bitcoin Cash
May 5, 2018, 4:34PM

by
Tom Nyarunda
Roger Ver faces legal action and charges of fraud in the latest development in an increasingly hostile Bitcoin and Bitcoin Cash feud.
Roger Ver, the infamous early Bitcoin investor and CEO of Bitcoin.com has been at the eye of a seemingly endless storm in the crypto community. He is facing the wrath of the crypto community yet again. This time, a group of irate investors is launching a lawsuit against him. Cryptocurrency insiders have long accused the owner of Bitcoin.com of intentionally exploiting novice investors by creating confusion between Bitcoin and Bitcoin Cash. The latter forked from the former in August 2017.
The tumult emerged from the similarity between the logos of Bitcoin and Bitcoin Cash, which many say creates an intentional ambiguity in order to mislead investors into buying Bitcoin Cash instead of Bitcoin. This has been a longstanding and often tempestuous controversy within the Bitcoin community, with many calling for a boycott of Bitcoin Cash. Recently, the battle seems to have reached a new crescendo with over 1000 people signing a call for a lawsuit charging Roger Ver of fraud.
The first talk of an actual lawsuit emerged when the self-proclaimed "advocate for Bitcoin" Ragnar Lifthrasir demanded on Twitter that the former "Bitcoin Evangelist" Roger Ver be incarcerated. Over 500 users re-tweeted Lifthrasir's desire to have Ver locked up again (he was sentenced in 2002 for an illegal explosives charge). A related Reddit thread also featured several fraud accusations and calls for Ver's arrest.
The subsequent infighting between the rival camps saw some Reddit users report the educational site created by Roger Ver on Bitcoin.com to the FBI's Internet Crime Complaint Center. A Telegram Group formed by victims of Ver's alleged frauds called, "Bitcoin.com lawsuit crowdfund" is growing and already has over 1065 members.
Roger Ver, known as "Bitcoin Jesus" and later nicknamed "Bitcoin Judas," owns Bitcoin.com and is the suspected personality behind the equally contentious @Bitcoin Twitter account. While he initially came to prominence as an early Bitcoin investor, he told the Hong Kong Bloomberg Invest Asia Conference that he owns only, "some Bitcoin," having converted the majority into Bitcoin Cash. Ver is known to publicize Bitcoin Cash as the real Bitcoin, an unpopular position that he publicly holds to be true.
Ver's website Bitcoin.com is a source of cryptocurrency news with a strong lean towards Bitcoin Cash related stories, as well as offering a cryptocurrency wallet. The website, which is registered in St. Kitts and Nevis Island in the West Indies, claims to have created over 2.2 million wallets.
According to Ver, BCH and not BTC is the Real Bitcoin
Roger Ver doesn't mince words about his belief that Bitcoin Cash will one day replace the original Bitcoin. He refers to Bitcoin (BTC) as 'Bitcoin Core' and Bitcoin Cash as simply Bitcoin. The irony of it all is that Ver famously blew his top when an interviewer referred to Bitcoin Cash as "BCash", a term he believes belittles his project, but that is widely used.
Most in the Bitcoin community are incensed by Ver's insistence on referring to Bitcoin as Bitcoin Core, a term used by the Bitcoin.com website and e-wallet which they say has intentionally misled new investors. The consensus among users is that Bitcoin is simply Bitcoin not Bitcoin Core and Bitcoin Cash should be renamed entirely to avoid the misconception.
Bitcoin Cash is nowhere near usurping Bitcoin in terms of market cap, though it has made major inroads to become a widely accepted cryptocurrency. With a current market capitalization of close to $24 billion at www.coinmarketcap.com, Bitcoin Cash currently holds the fourth position in the digital currency rankings.
The Lawsuit
The latest lawsuit against Ver is about Bitcoin.com's digital currency wallet. Users have complained that the website has intentionally led them to buy Bitcoin Cash when they intended to buy Bitcoin. A glance at Google Play, where people can download the wallet application has several negative reviews describing the confusion.
The wallet functions well, but customers feel deceived as they intended to buy Bitcoin and not Bitcoin Cash—a difference that can have marked investment profit implications. The logos are described as intentionally confusing to beginners. Bitcoin Cash is listed prominently on the site, while Bitcoin is referred to as Bitcoin Core with a tagline that says "A simple, secure way to send and receive Bitcoin."
Ver Seems to Be in Retreat
Following the latest accusations and pending legal action, the Bitcoin Cash (BCH) team seems to have updated the block explorer page and expunged phrases signifying that Bitcoin Cash is the genuine Bitcoin (BTC). The confusing changes in their website, Bitcoin.com (not to be confused with Bitcoin.org that is dedicated to BTC) had even labeled BTC as Bitcoin Core and BCH as Bitcoin. The website changes have been widely described as an admission of guilt, likely the result of a consultation with lawyers.
The good news is that Bitcoin.com has expunged the misleading information from their website. This will hopefully eliminate the confusion among crypto-newbies. Meanwhile, cryptocurrency insiders continue to lambast Bitcoin.com owner Roger Ver on Twitter and elsewhere. This has led to many, including Ethereum co-founder Vitalik Buterin, calling for an end to the personality-based attacks on either side of the debate. Buterin believes that eventually, Bitcoin and Bitcoin Cash will have to stop the sibling rivalry, stop fighting over labels, and learn to co-exist.
Disclaimer: information contained herein is provided without considering your personal circumstances, therefore should not be construed as financial advice, investment recommendation or an offer of, or solicitation for, any transactions in cryptocurrencies.