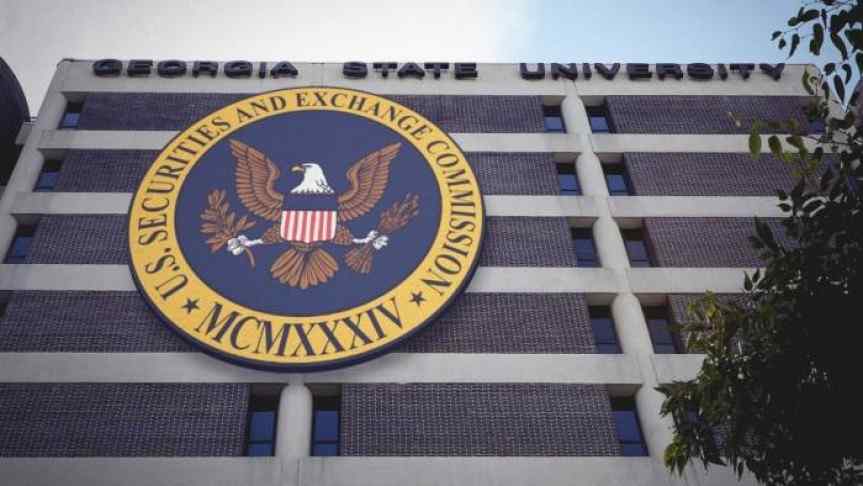 SEC Conference in June to Include Discussion on Bitcoin and ICOs
May 30, 2018, 4:00PM
The United States SEC will discuss Bitcoin and ICOs in an investment conference at Georgia State University in Atlanta on June 13.
The U.S. Securities and Exchanges Commission, which is increasing its participation in the crypto space, has announced that it will hold an investor conference at Georgia State University in Atlanta on June 13.
The official description reads:
"Meet the people who help make Wall Street work for Main Street. All five SEC Commissioners are coming to Atlanta to meet with you: young people, the military, urban and rural, those saving for retirement, and seniors—the diverse, the dynamic people of the southeast region."
News of the conference will surely stir up the crypto community -- not necessarily in a negative sense, as many have welcomed official recognition of cryptocurrency and blockchain technology. Over the past year, the SEC has closely monitored developments in the cryptosphere and tried to keep pace with an industry that presents new challenges and discoveries almost every day.
The town-hall-style meeting in Atlanta will take place from 14:00 - 16:00 EST and can be watched live right here. The meeting is broken into two sessions. The first will focus on traditional investment, as well as FinTech and data protection. The second, the breakout session, will include Bitcoin and ICOs in its agenda.
The speakers include Chairman Jay Clayton, and Commissioners Kara Stein, Michael Piwowar, Robert Jackson Jr., and Hester Peirce. Clayton, in particular, is a well-known figure in the crypto community who has spoken positively of the innovative potential of cryptocurrency in the past. When asked whether all ICOs were frauds at an event at Princeton University in April, he said: "absolutely not."
However, at the same event, he asserted that the market must be policed:
"I think if we don't stop the fraudsters, there is a serious risk [of a] regulatory pendulum — the regulatory actions will be so severe that they will restrict the capacity of this new security," he reportedly told the audience."
The SEC Continues to Keep an Eye on Crypto
Announcements made by the SEC have in the past been misconstrued. Indeed, there have been occasions when the market has reacted negatively to SEC announcements, when in fact many in the SEC have positive and rational positions regarding cryptocurrency, as evidenced by the aforementioned remarks of Jay Clayton.
That said, there is a certain amount of anxiety in the community as the cryptosphere waits to hear what the SEC has to say, particularly in light of the recent launch of Howeycoin, a fake ICO the SEC launched to show investors how easy it is to be scammed by ICOs.
Disclaimer: information contained herein is provided without considering your personal circumstances, therefore should not be construed as financial advice, investment recommendation or an offer of, or solicitation for, any transactions in cryptocurrencies.