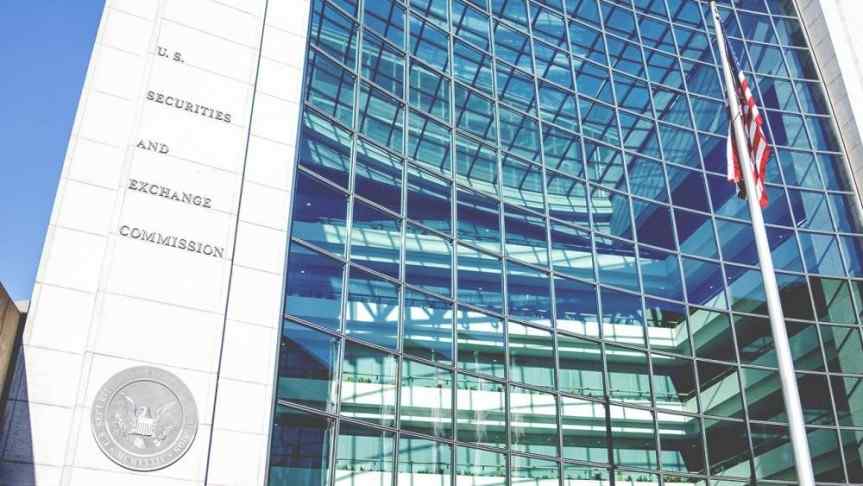 No SEC Hearing on Ethereum's Status as a Security
May 8, 2018, 12:03PM

by
Mike Dalton
An SEC hearing that was rumored to take place today did not occur. A Wall Street Journal article and past hearing were sources of confusion.
A Securities and Exchange Commission hearing was rumored to come to a decision yesterday on whether Ethereum is a security. The event did not take place. Leading up to this meeting the cryptosphere was a buzz of misinformation. Many were concerned that if Ethereum was designated a security, excessive obstacles would be put in place for investors. This, in turn, could drastically affect the value of Ethereum. Much of the publicity for the supposed hearing came from social media, and there were grains of truth in the hype.

There appear to be at least two sources of the erroneous rumor. Firstly, the Wall Street Journal reported that a "working group of regulators including senior SEC and CFTC officials are scheduled to discuss the matter on May 7." According to some commenters on Reddit, this may have been a meeting behind closed doors and was not intended to draw conclusions. It is not clear whether such a meeting occurred, but if one did, it would have been a minor event.
Second, an SEC hearing in February actually did occur, from which a video advertising the upcoming hearing was spread across the Internet. It is possible that this mistake was inadvertent: the video itself did not show the date. The outcome of this meeting was reported months ago: it focused on ICO fraud concerns, for which regulations have since been put in place, and it did not clearly suggest regulating cryptocurrencies in general.

It is nevertheless true that the U.S. is making steps towards regulating cryptocurrencies as securities. As for whether Ethereum has been affected by the rumors of the day, analysts say that the market value of Ethereum has been affected very little.
Disclaimer: information contained herein is provided without considering your personal circumstances, therefore should not be construed as financial advice, investment recommendation or an offer of, or solicitation for, any transactions in cryptocurrencies.