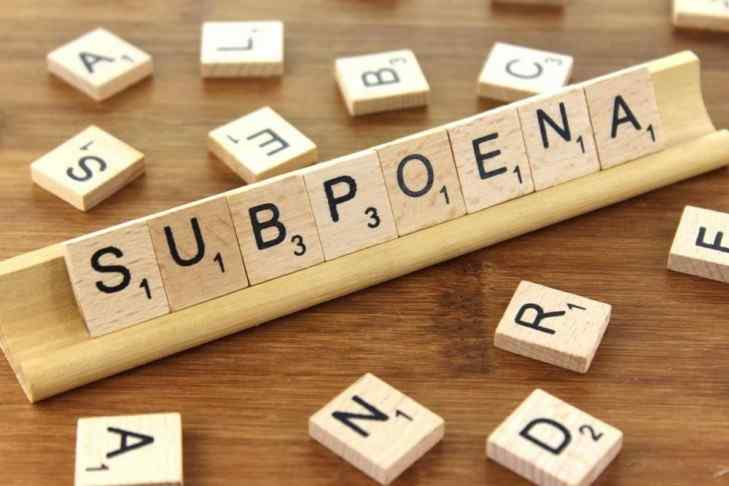 US Regulators Turn Up the Heat on ICOs
Mar 6, 2018, 7:24PM
The US Securities and Exchange Commission has sent an onslaught of Subpoenas to various ICO's and related representatives send shock waves through the industry.
US regulators are ramping up pressure on the nascent ICO market, with a recent flurry subpoenas (writs ordering a court appearance) issued over the past few months. According to reports in the Wall Street Journal and New York Times, the pursuit has noticeably intensified in recent weeks. The Securities and Exchange Commission, which regulates the securities industry, believes the 'SAFT' is being used by ICOs to avoid responsibility and furthermore, SAFT compliant ICO's are actually engaging in securities trading.
A SAFT or 'Simple Agreements for Future Tokens' has been used in some of the highest profile ICOs marketed in the USA. The most prominent recent example of a SAFT has been that of Telegram, the encrypted messaging app, that reportedly raised $850 million from 81 investors in its token presale. SAFTs are intended to allow individuals or companies to buy the 'rights' to cryptocurrency tokens expected to be issued in an ICO. These rights can be converted into cryptocurrency tokens issued by the ICO, or flipped for a profit before the sale of the tokens begins. The SEC argues ICOs are exploiting SAFTs to effectively trade securities while avoiding the strict rules that apply to the industry.
Blockchain and cryptocurrency companies used the controversial agreement to raise $6.5 billion in investment globally over 2017. Research and data firm Token Report says that $1.66 billion has already been amassed this year. It would now seem that ICOs have become the victim of their success - the vast amounts of money being raised are putting the vehicle under the microscope of international regulators. China and South Korea have already issued outright bans on the practice. Earlier this year, those behind ICOs marketed in the USA, were warned that the SEC had turned its attention to the booming industry when the Commission's chairman Jay Clayton commented:
"Many promoters of ICOs and cryptocurrencies are not complying with our securities laws."
Clayton is reported to have instructed SEC staff to 'go after' the companies selling cryptocurrencies and digital tokens and the 'gatekeepers' helping them – referring to financial analysts and credit rating agencies.
The SEC has already brought a number of cases against companies selling cryptocurrency tokens. However, the new onslaught, which has seen subpoenas issued across several major cities marks a new level of intensity in the regulator's approach and a challenge for the Blockchain investment industry to overcome.
Disclaimer: information contained herein is provided without considering your personal circumstances, therefore should not be construed as financial advice, investment recommendation or an offer of, or solicitation for, any transactions in cryptocurrencies.