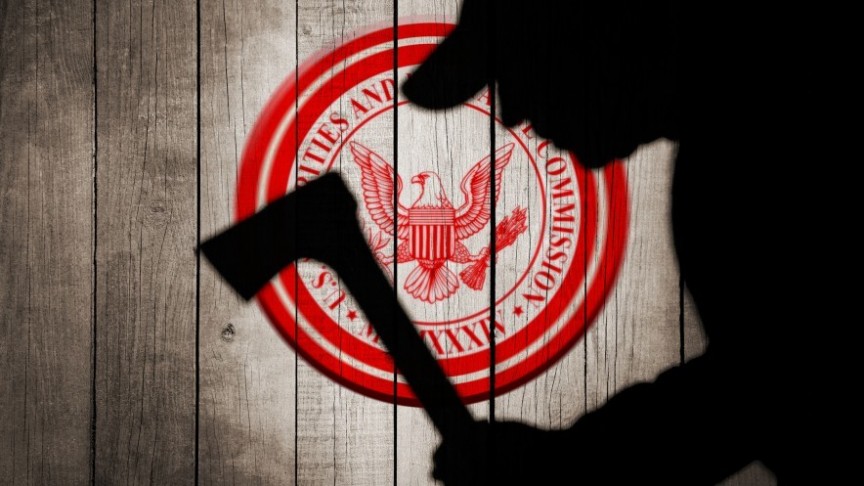 SEC Imposes Lifetime Ban On Man Behind Fake Oil Drilling ICO
Aug 15, 2018, 3:43PM
The U.S. SEC has imposed a lifetime ban on the founder of a project that claimed investors could make profit from oil production.
The United State Securities and Exchange Commission announced yesterday that they had imposed a lifetime ban from directing any public company on the founder of Tomahawk Coin, David T. Laurance who is accused of perpetrating an ICO fraud. Laurance and his company claimed that the project would fund oil exploration and drilling in California, while knowingly providing incorrect data and misleading the public into thinking the company possessed leases for drilling sites.
According to the SEC's press release, Laurance had prior criminal convictions related to fraudulent securities offerings. The document reads,
...the materials described Laurance as having a "flawless background" without disclosing his prior criminal conviction for his role in fraudulent securities offerings. The order also finds that Tomahawk claimed that token owners would be able to convert the Tomahawkcoins into equity and potentially profit from the anticipated oil production and secondary trading of the tokens. Although the ICO failed to raise money, Tomahawk issued tokens through a "Bounty Program" in exchange for online promotional services.
The project also claimed that token holders could convert their holdings into equity and profit from oil production.
Laurance has complied with a cease and desist order without admitting or denying guilt to the charges. The SEC has also imposed a $30,000 penalty, an officer and director bar, which precludes an individual from being an officer or director of any public company, and a penny bar, which bars an individual from offering penny stocks.
Robert A. Cohen, Chief of the SEC's Cyber Unit, warned investors, saying,
Investors should be alert to the risk of old-school frauds, like oil and gas schemes, masquerading as innovative blockchain-based ICOs.
Scams and Fraud Still Plague the Market
Exit scams still consistently appear on the ICO market, and the SEC has gone out of its way to warn and protect investors. In May, they released a website advertising a fake project called Howey Coin, to demonstrate how easy it is for ICOs to be set up. The company behind popular antivirus program Kaspersky released a report stating that scammers stole over $2.3 million in Q2 2018 via fake ICOs. They have concluded that Ethereum is the most popular choice for cryptocurrency scammers.
Disclaimer: information contained herein is provided without considering your personal circumstances, therefore should not be construed as financial advice, investment recommendation or an offer of, or solicitation for, any transactions in cryptocurrencies.