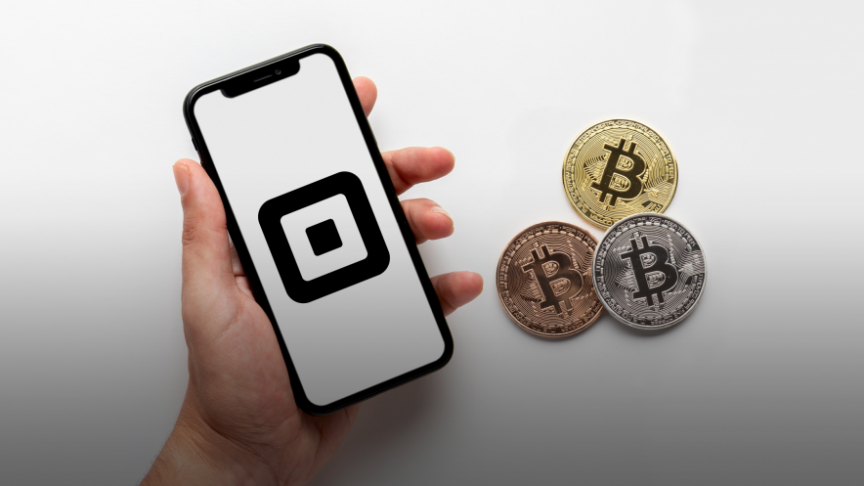 Square Has Purchased Bitcoin: Which Other Companies Hold BTC?
Oct 21, 2020, 5:18PM

by
Mike Dalton
Square, Inc. bought $50 million worth of Bitcoin this month. Will other companies invest in cryptocurrency as well?
Square, a payments company founded by Twitter CEO Jack Dorsey, invested $50 million in Bitcoin this month. The cryptocurrency investment represents about 1% of Square's total wealth and is equal to about 4700 BTC, marking one of the largest corporate investments in Bitcoin ever made by a mainstream company.
Why Did Square Buy Bitcoin?
Square says that it bought BTC because it sees promise in cryptocurrency. The company says that Bitcoin represents "economic empowerment" and that it "provides a way for the world to participate in a global monetary system." It adds that these features are aligned with the company's purpose as a payments firm.
In an investment whitepaper, Square also revealed several details about how it bought Bitcoin. The company made its purchase through an unspecified OTC broker and negotiated prices through a price-averaging system. Square is storing its Bitcoin in its own custody system (Subzero), will maintain an insurance policy, and is considering its BTC an intangible asset for accounting purposes. It believes these details will be useful for other companies who want to make similar investments.
Square's key personnel have also weighed in on the matter. Amrita Ahuja, CFO of Square, expects that Bitcoin will become a "more ubiquitous" currency in the future, and says that the company intends to "learn and participate" as the cryptocurrency becomes more widely used. Jack Dorsey, meanwhile, has called Bitcoin a form of activism that fights a financial system that excludes parts of society.
Square has gotten involved with Bitcoin in the past. It has supported Bitcoin trading through its mobile payments app (Cash App) since 2018, and it began to organize a Bitcoin development team called Square Crypto in 2019. It also began the Cryptocurrency Open Patent Alliance (COPA) this year. However, this month's investment is the first time Square has invested in Bitcoin for purely financial reasons.
Other Companies That Own Bitcoin
Square is not the only company that has purchased Bitcoin. According to BitcoinTreasuries.org, there are eleven companies that have purchased a total of 600,000 BTC, worth about $6.8 billion at current prices.
One notable investor is MicroStrategy Inc, a business intelligence company that purchased approximately 38,000 BTC ($430 million) this year in August and September. The company calls its purchase a capital allocation strategy that is meant to increase "long-term value for [its] shareholders." It believes that Bitcoin is a legitimate investment and a reliable store of value, more so than cash.
Galaxy Digital, a crypto investment bank, has also made significant Bitcoin investments. As of June 30, the company's financial reports indicate that it holds about 16,000 BTC ($190 million). The company also holds another $20,000 worth of USDC, Ethereum, and Tether. Galaxy has did not revealed why it holds those coins; however, it is a natural move for a company that is already working with crypto investors.
Square is the third-largest investor in that list. Other investors include Voyager Digital, Riot Blockchain, Cypherpunk, Argo, Grayscale, CoinShares, and 3iQ
Will Corporate Investment In Bitcoin Grow?
So far, there are few if any "household names" that have invested in Bitcoin or any other cryptocurrency. However, that may change as Bitcoin increases in popularity.
Changpeng Zhao of Binance suggests that Tesla is likely to invest in crypto, given Tesla founder Elon Musk's interest in Bitcoin. Yahoo Finance, meanwhile, suggests that a number of other companies, including Microsoft, VISA, Nvidia, and PayPal are involved in crypto. Any of those companies could conceivably invest as well.
There are some issues that may complicate corporate investment. Companies can invest in Bitcoin derivatives (such as Bakkt Futures) and Bitcoin trusts (such as Grayscale's Bitcoin Trust). These investment options mean that investors do not need to invest in Bitcoin directly, and those options less risky in a regulatory sense. This type of investment appears to be far more popular than actual Bitcoin investments.
That means it will probably be quite some time before big businesses buy Bitcoin. True Bitcoin investments will mainly be limited to companies that have a reason to hold the coin, particularly those that handle crypto payments to begin with.
Disclaimer: information contained herein is provided without considering your personal circumstances, therefore should not be construed as financial advice, investment recommendation or an offer of, or solicitation for, any transactions in cryptocurrencies.