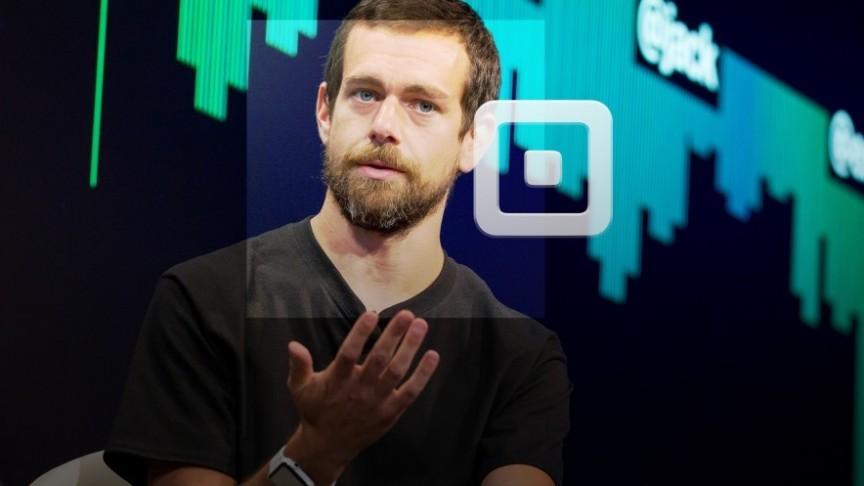 Square Crypto: What Does It Mean for Twitter and for Cryptocurrency?
Jun 12, 2019, 3:29PM

by
Mike Dalton
Square is hiring employees for a new crypto division. What does this mean for Square's sister company, Twitter—and for crypto as a whole?
Jack Dorsey is best known as the co-founder of Twitter, but he also has a second claim to fame: he is the founder of Square, a popular mobile payments company. Recently, Dorsey revealed that Square has been building a crypto division, a fact that earned the company plenty of attention in March. Now, a major announcement has been made: the division is about to hire its first employee, meaning that Square Crypto is one step closer to becoming a reality.
Dorsey has noted that it "took some time" to create the crypto division, and he added that the company is "getting there." Square Crypto, meanwhile, has explained that it wants to "set some expectations" for what is to come. The company says that it will adhere to Dorsey's founding principles by building open source projects.
Square also says that its contributions to crypto will make mass adoption "not just possible but inevitable," suggesting that big things are ahead.
What Will Square Work On?
In his original March announcement, Dorsey indicated that Square plans to hire four engineers and a designer. These employees are being given a significant amount of free reign: Dorsey says that Square Crypto will work on projects for the benefit of the crypto ecosystem as a whole. He also says that the division will pursue its goals independently of Square's business objectives and separately from Square's commercial interests.
Although the details are still unclear, a few things can be deduced. It seems that Square Crypto will not launch its own cryptocurrency. Instead, the team will seemingly contribute to existing crypto projects. Some have speculated that Square will build tools for Bitcoin or the Lightning Network, two projects that Dorsey is especially enthusiastic about. Dorsey has also suggested that the team will work on multiple projects, not just one project.
One thing is certain: Square isn't simply planning to integrate Bitcoin with its Cash App, as it has already done so. Square obtained its New York BitLicense last June and subsequently introduced Bitcoin buying and selling in November. Square has also been working hard to integrate Lightning, a Bitcoin scaling layer and payment network, since February. Both of these efforts appear to be entirely separate from the work that the new division will undertake.
Matters of Decentralization
Square Crypto could theoretically build a closed and centralized crypto payment platform. Many other companies, such as Facebook, are doing just that. Most critics believe that Facebook will maintain central control over its new GlobalCoin cryptocurrency. If that's true, Facebook will be able to lock out users and block payments, just as credit card companies and PayPal are able to do. This violates cryptocurrency's fundamental principle: unrestricted financial freedom.
Fortunately, Square's crypto goals appear to be in line with the values of freedom and decentralization. Dorsey says that the new division is a way of giving back to the open source community. He also says that building a "more accessible global financial system" is ultimately within Square's best interests. If Square stays true to its word, its offerings will be free and available to everyone without restriction—and Square won't have much control over the final product.
Nevertheless, some are reluctant to trust Dorsey's commitment to user freedom and open-source development. To critics, Dorsey's involvement in Twitter is a bad sign. Twitter continuously bans and censors its users, and Dorsey's detractors believe that his crypto endeavors will be no different. At the end of the day, Square is a centralized payment processor, and that fact is in tension with Dorsey's idealism. Whether this tension can be resolved remains to be seen.
The Twitter Connection
Square is entirely separate from Twitter, and Dorsey has given no indication that Square's crypto division will ever cross paths with the social media giant. Still, it is plausible that Twitter and Square Crypto will eventually become connected in some way. This seems especially likely given that other social media companies have recently started to move into crypto: Facebook, Kik, LINE, and Kakao have all entered the blockchain realm over the past few years.
It is no coincidence that social networks are becoming interested in cryptocurrency. Social networks have plenty of existing users that can be readily onboarded onto new crypto platforms and payment systems. This gives social networks a major advantage over fresh startups, which often begin with no users. Furthermore, networked users have a greater need for monetary systems than isolated users do, and once again, social media can facilitate this sort of connection.
The result is that several different social media companies are racing to build the dominant cryptocurrency. In order to compete with Facebook's aforementioned GlobalCoin, Twitter may eventually have to introduce its own cryptocurrency. And if Twitter does eventually decide to start a cryptocurrency project of its own, Square could conceivably provide the crypto tools that Twitter needs. In that case, Square and Twitter could become very strong allies in the social media crypto wars.
Conclusion
Square will undoubtedly reveal more information about Square Crypto during the coming months. If the company becomes involved with an established crypto project, that will raise the profile of Square significantly. Jack Dorsey's ties to Twitter will also drive hype around the project in the meantime. And although Square's commitment to decentralization will be put under harsh scrutiny, Square's ambitious goals of mass adoption could generate very positive attention as time goes on.
Disclaimer: information contained herein is provided without considering your personal circumstances, therefore should not be construed as financial advice, investment recommendation or an offer of, or solicitation for, any transactions in cryptocurrencies.