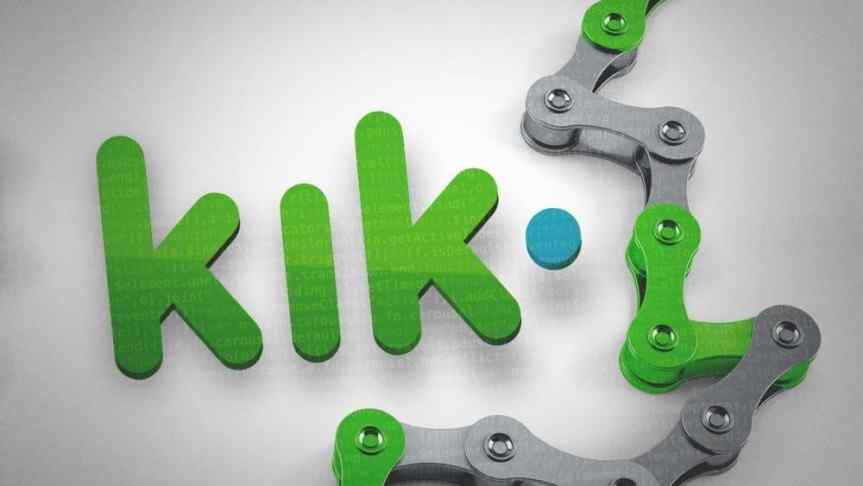 Kik Abandoning Ethereum and Stellar, Setting Precedent with Own Blockchain
May 9, 2018, 1:44AM
Kik is turning its sites to internal blockchain development, turning away from Ethereum and Stellar for the development of their own token, Kin.
Popular messaging app Kik will see a drastic shift in its structure in the coming months. The progressive Canada-based company launched its own cryptocurrency coin called KIN last year with hopes of it becoming the driving force for the platform. Since its inception, Kik has partnered with both Ethereum and Stellar. News broke on Tuesday that the Kin Foundation (the non-profit organization managing the token) would be leaving Stellar in pursuit of their own non-third-party blockchain technology.
Anticipation began culminating earlier this year with reports that the Kin Foundation was disappointed with execution from both Ethereum and Stellar. Coindesk reported in March that Kin would be focused around a two-chain system. Only a couple of months have passed, but CEO Ted Livingston is concretely moving to a new, entrepreneurial strategy. Ethereum's lack of efficiency and exhaustive processes paired with Stellar's unfavorable fee structure appear to be heavy motivating factors. Livingston's unrest was noted early in 2018, but the Kin Foundation was actively working with Orbs to establish blockchain project which was "faster, cheaper, and more robust" than what was available.
The official undertaking of the project internally marks a potential line in the sand for established technologies like Ethereum. The exhaustive process pushed away Kik, and forced the hand of other tokens such as Eristica (who announced their departure at a similar time to Kik). Many companies hold grand visions similar to Livingston, desiring a token which facilitates transactions across the internet. Actual achievement of those goals is unlikely, but Kik may be the first of many to cut the reliance of third-party blockchains in favor of self-development.
Disclaimer: information contained herein is provided without considering your personal circumstances, therefore should not be construed as financial advice, investment recommendation or an offer of, or solicitation for, any transactions in cryptocurrencies.