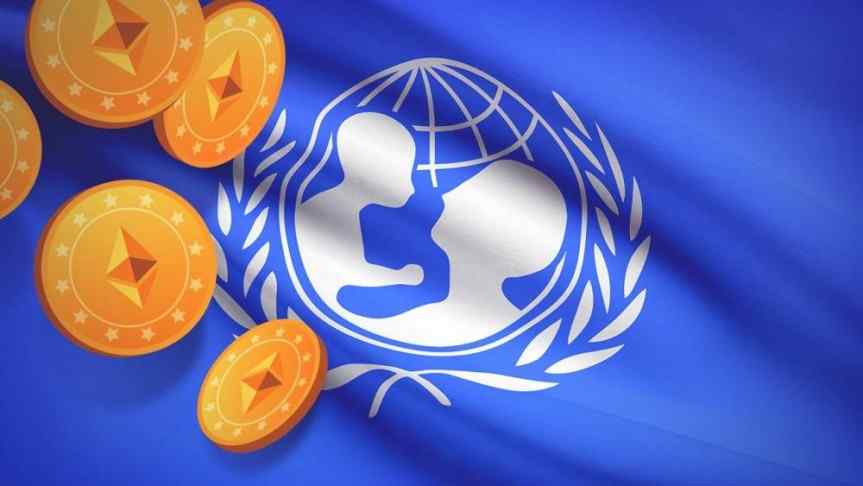 UNICEF's New Webpage Can Use Visitor's Browsers To Mine Monero For Donations
May 1, 2018, 4:26AM

by
Chris Madill
UNICEF Australia has created "The HopePage", a website that allows visitors to use their own PC's CPU power to mine cryptocurrency as a donation.
UNICEF Australia, a humanitarian organization that provides aid to children and their families worldwide, has turned to cryptocurrency mining in an effort to raise the funds needed to help with their mission.
On April 29th, the organization unveiled the HopePage, a website that uses its visitors' computers to mine the privacy coin Monero. UNICEF Australia said in a statement that the webpage would "allow Australians to provide help and hope to vulnerable children by simply opening the page while they are online."
How Does HopePage Work?
The HopePage is powered by AuthedMine, an opt-in version of the CoinHive Javascript miner. CoinHive has gained notoriety within the cryptosphere after becoming the tool of choice for crypto jackers, as the original version of CoinHive could be used to "hijack" a visitor's PC without consent. AuthedMine was created by CoinHive to ensure that only those who consent to using the service will have their CPU used for crypto-mining, and to create a service that is not considered "malicious" by anti-virus software.
When a visitor lands on The HopePage, they are given the option to "start donating" via a large call-to-action button in the center of the page. After clicking on the button, a pop-up notifies the user that the page would like to use their computing power. After agreeing to mine cryptocurrency for UNICEF's cause, a slider bar is used to allocate a percentage of the user's computing power. Once the mining starts, the user can view their hashrate in the top right corner of the page, and the majority of the left side of the page is dedicated to explaining what specific cause the user may be helping with (in my experience, it is the "Rohingya refugee crisis").
The whole site is very clean and inviting, and instills in the user a sense of trust in UNICEF's use of the in-browser mining software. Ultimately, the webpage doesn't make a noticeable difference in CPU functionality when browsing the internet or doing other simple tasks on a PC, and the concept is an extremely novel application of Blockchain technology in the fight to help make the world a better place.
Blockchain Technology and Charity
As the technology finds more uses in today's financial ecosystem, UNICEF is not the only charitable cause using Blockchain to help meet their goals. "Alice" is an Ethereum-based blockchain service that encourages charities to remain transparent by using smart contracts and escrow-agreements to ensure that charities only receive their donations after proving they have met their goals. Another example can be found in the growing Blockchain-based social-media platform "Steemit". The platform enables everyday users to post information about a charitable cause, after which other users can vote to allocate "Steem" to the post, essentially allowing anyone with a computer to raise money for any cause they may choose. In a more traditional sense, old-fashioned cash donations are being replaced by Bitcoin, leading to faster transactions, charitable donations that can easily cross international borders, and the opportunity for donors and charities alike to organize funds allocation without the need for a third-party intermediary.
With UNICEF now offering the opportunity for users to help their cause without any direct monetary investment, it is becoming apparent that Blockchain technology can be a powerful tool for charitable organizations. UNICEF is a world-leading humanitarian organization, and as Blockchain-tech matures, we could see many other charities follow UNICEF's lead.
Disclaimer: information contained herein is provided without considering your personal circumstances, therefore should not be construed as financial advice, investment recommendation or an offer of, or solicitation for, any transactions in cryptocurrencies.