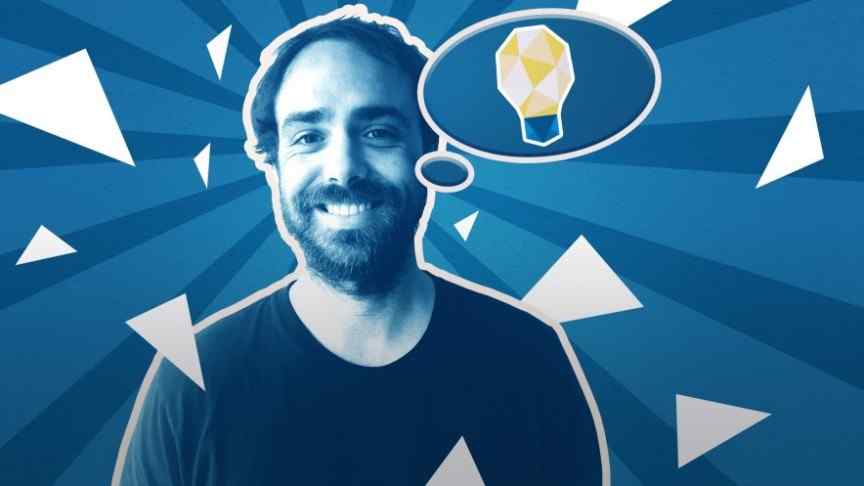 Interview with Bill Ottman, CEO and Co-Founder of Minds
Sep 22, 2018, 10:16AM

by
Mike Dalton
Bitrates sat down with Bill Ottman of Minds.com to discuss censorship, social networking on the blockchain, and the future of the platform.
A brand new blockchain-based social network called Minds went live last month, offering users a token-based reward system and an anti-censorship platform. With over a million users, the site is proving that it has mass appeal and can thrive amongst the major social media sites. A few days ago, Bitrates sat down with the CEO and co-founder of the platform, Bill Ottman.
Before we dive in, let's hear it from the man that started it all – Bill Ottman, CEO and co-founder of Minds. You thought up Minds back in 2010-11, so you're one of the early adopters of the tech. What other blockchain projects, if any, have you been involved in?

I was on the advisory board of Code To Inspire, a coding school for women in Afghanistan with a great focus on crypto for financial liberation. I also volunteered at Bitcoin Center NYC significantly when I lived in NYC.

Are you still on the board of advisors at Code (a non-profit group that is providing education to female tech students in Afghanistan)? Do they have any blockchain initiatives?
Not currently. I had to step away to focus energy on Minds. We absolutely plan on building a partnership with CTI and I plan on advising again in the future. Fereshteh, the founder, is a good friend and impressive human. She has transformed the lives of countless women by empowering them with knowledge of technology. They have numerous blockchain initiatives from teaching basic use to developing.

If you were to have dinner with the real Satoshi Nakamoto, which restaurant would you go to?
There's a cool plant-based restaurant called Peace Food near Union Square NYC.

Let's talk about Minds. The platform entered development when Ethereum was one of the few blockchains available. Why did you ultimately choose to remain on Ethereum? Did you ever consider migrating to another blockchain, as other recent projects have done?
We chose Ethereum (a hybrid on-chain/off-chain solution to deal with gas fees) because the developer tools are pretty unmatched. Creating a reasonably easy UX is essential to what we do, along with harnessing a blockchain that actually has a serious decentralized network. We are constantly open to evolving our platform and will always be researching the best options.

What makes you special? Most of Minds' press coverage has differentiated it from Facebook and mainstream social media, but how does Minds compete with and differ from other blockchain-based social networks such as Steemit?
The main difference there is that everyone's vote is equal on Minds, which I think is really important in creating a fair ecosystem where the best contributors earn the most. Meritocracy is key.
On Minds your daily token earnings are based on unique engagement you've received (via votes, comments, reminds), onchain transactions, how many referrals you've made and how active you've been.
You can then use your tokens to boost your content (1 token = 1k impressions), wire to other users (as a tip or monthly subscription for rewards and exclusive content), plus (premium) and soon nodes (your own network).
We have focused exhaustively on true immediate utility for the token. People are having a great time boosting their content and actually in many cases have an easier time building an audience on Minds than Facebook because of our reward system and ability to reach new audiences.
We also have mobile apps for iOS and Android and many features which are more akin to a full-spectrum social network as opposed to focused blogging.
Generally speaking I'm in full support of all open source, crypto social projects. Perhaps there's a federated future. The proprietary 'alternatives' are what I consider competitors. Open source projects are more collaborative and philosophically aligned despite some degree of competition which is healthy.
Additionally, other blockchain-based social networks have huge barriers to entry and even require crypto for every action. We understand and respect this approach but it's extremely difficult to scale or reach a mass audience. We leverage tools like WebRTC and WebTorrent to leverage a distributed architecture in the browser while not solely focusing on blockchain. There are many exciting frameworks emerging in this realm.
Let's talk about the MINDS token. At the moment, the tokens can be used to crowdfund and tip Minds users. What might the tokens be used for in the future, and how does Minds plan to manage their monetary value, if at all?
I outlined the MINDS token utility above, but it's worth noting that we have morphed our entire revenue model as a company to be token based. We have phased fiat out completely, which is a big accomplishment.
Minds, like many social networks, allows users to verify themselves. Currently, the Minds team manually reviews verification requests based on a user's online presence; quite a demanding process, isn't it? What are your thoughts on blockchain ID platforms like Civic and Ontology?
It is. I've chatted with the people at Civic and it's a cool project, but they aren't open source yet so we can't use them. We are very open to looking at this. Generally, as the tools mature, we plan to decentralize as many processes as possible with both blockchain and non-blockchain distributed frameworks.
Here's a tough one. Minds' terms of service describe the platform as committed to "free speech," but critics have accused Minds of allowing users to elevate far-right content. Is this fair criticism?
That type of content exists on all major social networks, even if they say they are policing it, they are being totally inconsistent with policy enforcement which is exemplified in the congressional hearings going on right now.
Peer-reviewed research and empirical data proves that censorship is actually what elevates extremist content. You can reference my paper here which goes into these studies. We believe lawful free speech creates the healthiest societies and that analytics show this as well.

We recently adopted the Manila Principles as a sort of "digital bill of rights" which focuses on intermediary liability and censorship.
Critics mention that "Unfortunately [the] 'Block' button only affects interaction. Your newsfeed, imagefeed, videofeed – all will still be filled channels you've blocked." How effective do you think the blocking feature really is, in this context? Have you considered alternatives, such as withholding token rewards or preventing certain content from being injected into other people's feeds?
We are actively expanding the block feature to be fully global.
How can Minds attract other users, proving it isn't merely a platform for users that have been banned elsewhere?
Banned users are a tiny fraction of our userbase, so that's sort of a strange question. I think we've worked really hard to attract a cross-spectrum community more diverse than many other alternatives. Attracting pop culture is something the whole internet freedom and blockchain community needs to work on—it's all about connecting with popular figures and helping them understand why this matters.
Enough about the present, let's hear about your future plans! What can we expect from Minds in the near future? Are there any upcoming announcements or partnerships that you can hint at?
We will be releasing constant upgrades and increasing rates. Everything from advancing video streaming, better blogs, analytics, decentralization tools, more boost features, expanding token utility to other features, end-to-end encrypted messenger, etc.
It's pretty obvious what a social network needs to do to become a top global force. We are committed to getting there faster than anyone else. Major news is going to be dropping in 2018.
Disclaimer: information contained herein is provided without considering your personal circumstances, therefore should not be construed as financial advice, investment recommendation or an offer of, or solicitation for, any transactions in cryptocurrencies.