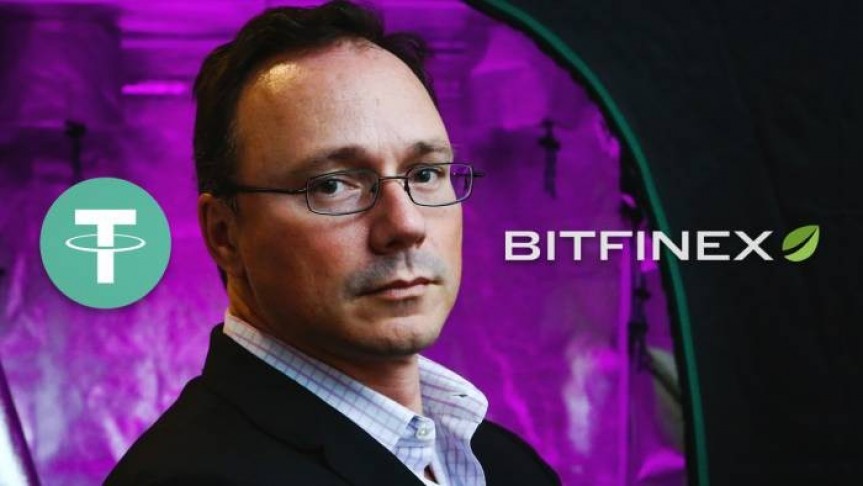 Tether and Bitfinex Chief Strategy Officer has Resigned from Both Companies
Jun 25, 2018, 7:05PM
Phil Potter, the CSO of stable coin project Tether and major exchange Bitfinex has announced that he has resigned from both positions.
In recent months, the stable coin project Tether has received much flak over its finances. Having recently released an unofficial report detailing its holdings and USD reserves, Tether had hoped to assuage investors who have been demanding a proper audit of the project. However, the report seems to have raised more questions than it answered.
Now, things have taken a turn for the worse as Tether's Chief Strategy Officer, Phil Potter, has announced that he will be resigning from his position. Potter is also the CSO of Bitfinex, which has been described as a majority owner of the Tether token, and has resigned from that position as well. Reuters first broke the news on Friday.
Potter's statement on his resignation is as follows,
As Bitfinex pivots away from the U.S., I felt that, as a U.S. person, it was time for me to rethink my position as a member of the executive team.
Late last year, the U.S. Commodities and Futures Trading Commission (CFTC) reportedly issued subpoenas against Tether and Bitfinex. Some wonder if this has a possible link to Potter's resignation.
Jan Ludovicus van der Velde, the CEO of both companies, said,
Phil has been instrumental in developing our business as a key senior team member over the past four years. Bitfinex will continue to focus on strategic global initiatives while Phil pursues other opportunities.
All Eyes on Tether and Bitfinex
The development is another unfortunate event for Tether and Bitfinex. Both have a significant presence in the crypto market, with Tether possessing a market cap of over $2.5 billion and Bitfinex regularly trading over $500 million in 24-hour volumes.
With Tether claiming that each token is backed on a 1:1 ratio by the US Dollar, the company must essentially back any newly minted tokens with more dollars. In January of 2018 alone, more than $800 million worth of Tether was minted. Such a rate of growth has sparked doubt in the minds of investors that Tether really does hold the USD reserves they claim to. The unofficial report released earlier this month offers no definitive proof of the authenticity of Tether's USD holdings and doesn't answer questions such as the source of Tether's financial reserves.
The departure of Phil Potter will do little to reassure investors, who are now likely to direct more scrutiny at the project.
Disclaimer: information contained herein is provided without considering your personal circumstances, therefore should not be construed as financial advice, investment recommendation or an offer of, or solicitation for, any transactions in cryptocurrencies.