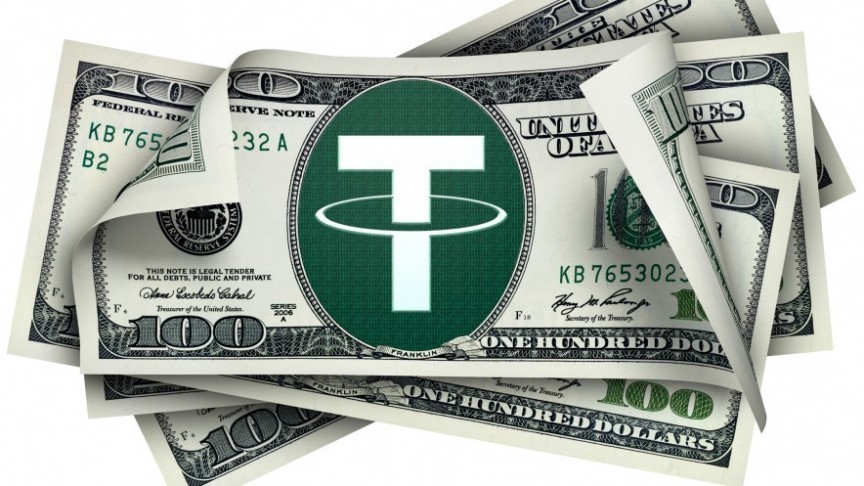 Tether Prints $50 Million, Nearly Catches Bitcoin in Trading Volume
Aug 13, 2018, 2:50PM
After issuing 300 million USDT tokens in March of this year, Tether has printed an additional 50 million in the past few days.
Tether, the USD backed stable coin, reportedly issued 50 million tokens valued at $1 each over the weekend. According to the Tether block explorer OmniExplorer, the tokens were sent from the TetherUS account on August 11, 2018. The last major USDT token release came in March of this year when Tether minted a whopping 300 million tokens.
Tether's Market Cap is Down, Trading Volume is Up
Interestingly, the recent token issuance comes at a time when the Tether market capitalization has dropped considerably. In the past three weeks, it has lost $300 million and is now valued at 2.4 billion, making it the ninth most valuable cryptocurrency on the market. As for daily trading volume, it ranks second, trailing Bitcoin by a tiny bit. Coinmarketcap estimates that the total trading volume in a single day is around $4.8 billion. With that much trading volume, it should come across as no surprise that Tether is alone responsible for one quarter of all crypto trades.
Tether Controversy
Despite its successes, Tether has been caught in the middle of controversy for quite some time, with many alleging that the company does not have sufficient USD in reserve to back all the tokens it has issued so far. While many in the cryptocurrency community have been asking Tether to conduct independent audits, a full-scale audit has yet to materialize so far. In fact, the single attempt made by Friedman LLP to conduct an audit was scrapped by both parties after Tether felt that the process would 'take too long'.
Earlier this year though, Tether announced that it would be providing a transparency update in conjunction with law firm FSS that viewed a snapshot of the company's financials. In a blog post, Tether wrote,
To address allegations head on, we wish to make a few things clear: All Tethers in circulation are fully backed by USD reserves...In the face of some recent coverage, we have stood by the fact that all circulating USD Tethers are backed by USD reserves, and we are pleased to be able to present independent verification of this.
Disclaimer: information contained herein is provided without considering your personal circumstances, therefore should not be construed as financial advice, investment recommendation or an offer of, or solicitation for, any transactions in cryptocurrencies.