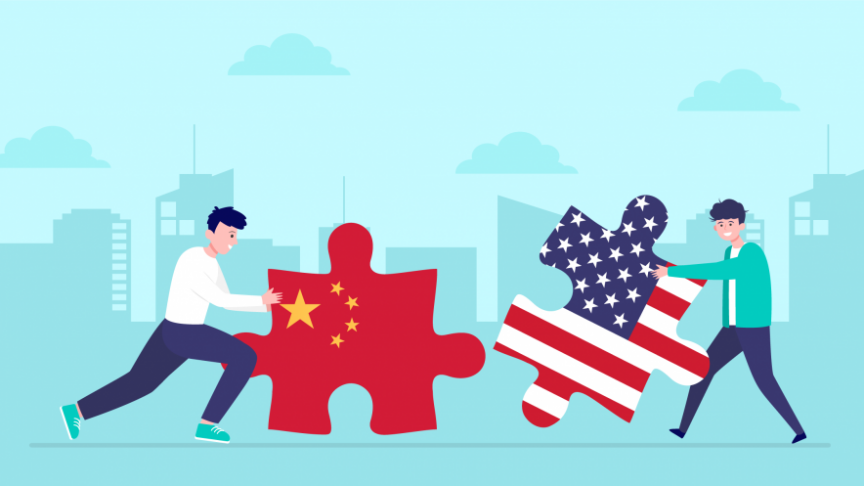 The Digital Dollar: Three Stablecoin Developments for October 2020
Oct 24, 2020, 6:00PM

by
Mike Dalton
Several banks are developing digital currencies pegged to fiat currencies such as the U.S. dollar, the Chinese yuan, and the Euro.
In October, new details came to light about those efforts. These developments provide insight into the current state of "digital dollars" and similar coins.
China Hands Out $1.5 Million In Digital Currency
Over the weekend of October 10th, the People's Bank of China ran a lottery that distributed 10 million yuan ($1.5 million) worth of Chinese digital currency to citizens of Shenzen. About 2 million people participated in the lottery, and 50,000 people won the contest. Each winner received 200 digital yuan ($30), which can be spent through a Digital Renminbi App linked to the participant's bank account.
This news marks one of the first public use cases for China's digital currency, which has been under development since 2018. Previously, the country tested the currency at several companies including McDonald's and Starbucks. It is not clear when China's digital currency will be launched completely, but this week's news makes it clear that a finished product is almost ready for a wider market.
Digital Dollar Project Pushes For U.S. Coin
On October 12, the Digital Dollar Project urged the U.S. government to pursue a central bank digital currency (CBDC). The project laid out several use cases for a digital dollar, from clearing and settlement to peer-to-peer payments.
The Digital Dollar Project doesn't have any direct influence over the U.S. government, and the U.S. has no definitive plan to create a currency. Only a few branches of government, including the U.S. Federal Reserve and the Senate Banking Committee, have mentioned the possibility of a digital dollar. Given the lack of certainty around the matter, it is unlikely that the Digital Dollar Project's suggestions will be implemented exactly.
However, the Digital Dollar Project has several important names behind it, including the multinational business company Accenture and former CFTC chairman Chris Giancarlo—meaning that the initiative is still worth following.
G7 Opposes Facebook's Libra Coin
Lastly, financial leaders from G7 nations have shown resistance to third-party digital currencies, according to a report published by Reuters on October 12. A draft statement from G7 members declared that "no global stablecoin project should begin operation until it adequately addresses relevant legal, regulatory, and oversight requirements."
That statement relates especially to Facebook's Libra stablecoin, which has been under development since 2018, but which has also faced numerous roadblocks. Governments and regulators have resisted Libra, while former partner companies such as VISA and PayPal have dropped out of Facebook's Libra Association.
Resistance from G7 leaders appears to be closely tied to certain countries' plans to introduce their own digital currency. Reuters notes that the European Central Bank is preparing to introduce digital banknotes, and that the bank is "very seriously" considering the possibility of a digital euro.
In Summary
All of the above projects have been under development for a considerable time. China's digital currency appears to be closest to fruition. However, digital currencies based on the U.S. dollar and the Euro seem to be developing more slowly, and Facebook's Libra stablecoin is unlikely to arrive any time soon.
It should also be noted that, unlike Bitcoin, these digital currencies are not operated by a decentralized community of miners and developers, nor are they built on a public blockchain. Instead, governments and regulators will have complete control over transactons, and they will be able to enforce legal use of these currencies.
Finally, despite slow progress on national digital currencies, there are already many publicly-traded stablecoins in operation. Investors who want to use a dollar-pegged cryptocurrency can choose from coins like Tether, USDC, Paxos, and DAI. These coins should not be confused with digital dollars backed by a national bank or government, but they can be considered an alternative in the meantime.
Disclaimer: information contained herein is provided without considering your personal circumstances, therefore should not be construed as financial advice, investment recommendation or an offer of, or solicitation for, any transactions in cryptocurrencies.