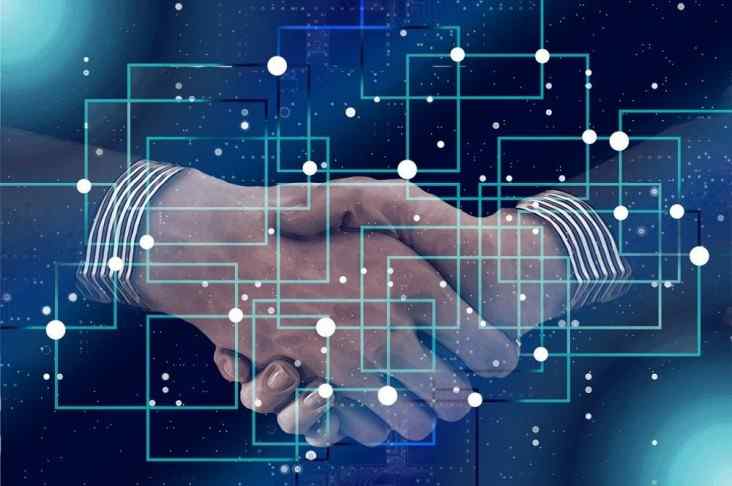 Trinity Protocol Makes Asset Swaps Possible Between NEO and Ethereum
Mar 27, 2018, 10:42PM
Trinity Protocol has announced the creation of a Trinity Smart Contract that allows conversions between NEO´s NEP-5 and Ethereum´s ERC-20 assets.
As part of its off-chain scaling program dubbed "The Trinity Protocol", NEO has announced the creation of a Trinity Token (TNC)/ERC-20 exchange Smart Contract, that effectively allows conversions between NEO´s NEP-5 and Ethereum´s ERC-20 assets. The announcement was made during a Trinity gathering held in Berlin on March 24. At this stage, the tool is still in development. Trinity´s founder David Li has tweeted that the converter is expected to be rolled out to the public in early April.
The Smart Contract receives an Ethereum address and a number of NEP-5 tokens as input, holds the NEP-5 tokens, and returns the correspondent amount of ERC-20 tokens. The contract also supports the exchange of ERC-20 tokens for NEP-5 tokens.
Li has also recently announced that the Trinity team is expecting to launch a "Trinity Loyalty Rewarding Initiative" at the end of March, which will allow users to lock in their Trinity Tokens and receive rewards.
Trinity is the NEO equivalent of Loom or the Raiden Network for Ethereum, it is an off-chain scaling solution that is currently in an advanced development stage. The Trinity protocol employs an "off-chain state channel" that allows P2P off-chain processing of transactions: any pair of users can set up their own private channel and carry out a transaction without broadcasting it to the main NEO Blockchain. Trinity is completely open source and supports the implementation of off-chain DApps. There is a video demo version of the Trinity state channel on Youtube.
Prices of the Trinity Token (TNC) responded positively to the news, appreciating by over 16% overnight and reaching $0.12 per token. The price of TNC has grown over 30% in the last week. KuCoin is the most active trading platform for the Trinity token, and it offers trade pairs of TNC against NEO, ETH, and BTC. Trading volumes for NEO are around $1.2 Million daily, and its price is stable around the $64.65 level - down almost half from its recent $120 peak.
Disclaimer: information contained herein is provided without considering your personal circumstances, therefore should not be construed as financial advice, investment recommendation or an offer of, or solicitation for, any transactions in cryptocurrencies.