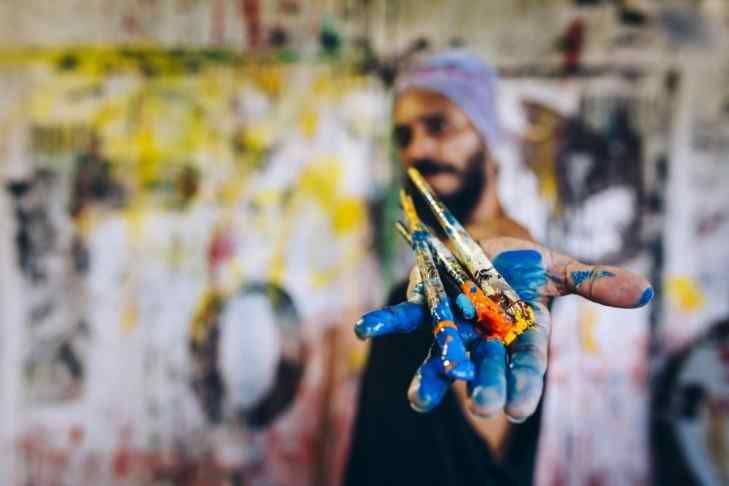 UK Blockchain-based Venture Interrupts Art Industry
Mar 28, 2018, 7:48PM
Knownorigin.io is using the Ethereum Blockchain to sell unique artworks and verify ownership.
KnownOrigin.io, is a UK-based pop up that aims to introduce Blockchain technology to the art industry. KnownOrigin is not the only organization to pursue this goal but it may be unique in its grassroots nature. The joint venture of David Moore, founder of Selfmadeheroes, and Andy Gray and James Morgan, founding partners of BlockRocket.tech, seek to improve proof of ownership, authenticity and to reduce the forgery of artwork.
"After chatting to Andy & James about the first notion we felt that applying Ethereum Blockchain technological know-how with an ERC721 token common we could make an impressive approach to artwork ownership ... Another reward is we give the artists a system to offer protected electronic assets also."
By utilizing an Ethereum DApp, each piece of physical artwork will be tied to a digital asset, that will act as proof of ownership. Art creators who adopt KnownOrigin.io can set their desired price for physical artworks, and even, in the case of digital items such as photographs, decide how many copies can be sold. Each artwork will carry a digital signature and will be recorded on the Ethereum Blockchain in the form of a Smart Contract. By embedding these assets into the Blockchain, KnownOrigin.io provides an immutable and reliable source of ownership.
KnownOrigin.io, will be hosting a pop-up art gallery at Seven Brothers Brewery in Manchester from the 5th to the 7th April, that will interconnect artists and buyers. Investors will be able to join the platform online and purchase artworks with Ethereum. KnownOrigin.io aims to disrupt the art business and bring total transparency between artists and buyers. Ethereum allows third-party, decentralized applications (Dapps) to be created on its Blockchain and Smart Contracts are implemented in multiple industries with a wide variety of functions. Art creations will also be available to purchase during the event in April. Each piece at the gallery will have a QR code, that will trigger (once scanned) the CipherBrowser app, to enable users to purchase from their digital wallet directly.
Free tickets for the exhibition in Manchester, are distributed via Event Brite
Disclaimer: information contained herein is provided without considering your personal circumstances, therefore should not be construed as financial advice, investment recommendation or an offer of, or solicitation for, any transactions in cryptocurrencies.