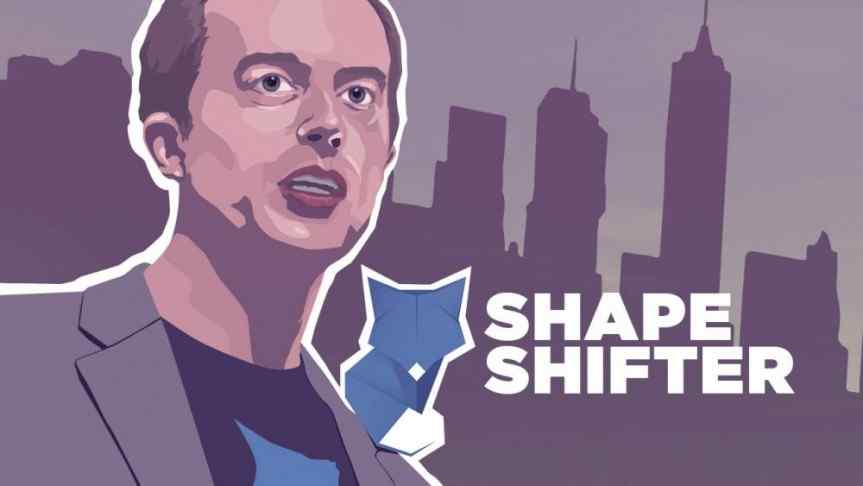 US Exchange CEOs Respond to New York Attorney General´s "Hostile" Inquiry
Apr 20, 2018, 8:31AM
Mixed responses as New York´s Attorney General opens an inquiry to gain insight into the common practices of US-based cryptocurrency exchanges.
New York State´s Attorney General Eric T. Schneiderman recently proposed an inquiry called the "Virtual Markets Integrity Initiative" with the intention of gaining insight into the common practices and policies implemented by US-based cryptocurrency exchanges.
A total of 13 exchange platforms were questioned regarding security measures, control, and internal operation details. According to the document, the initiative seeks to "increase transparency and accountability", as well as to "better inform enforcement agencies, investors, and consumers".
The Inquiry was received negatively by some exchange CEOs, including Kraken´s Jessie Powell, who incisively responded to the AG´s proposal via Twitter: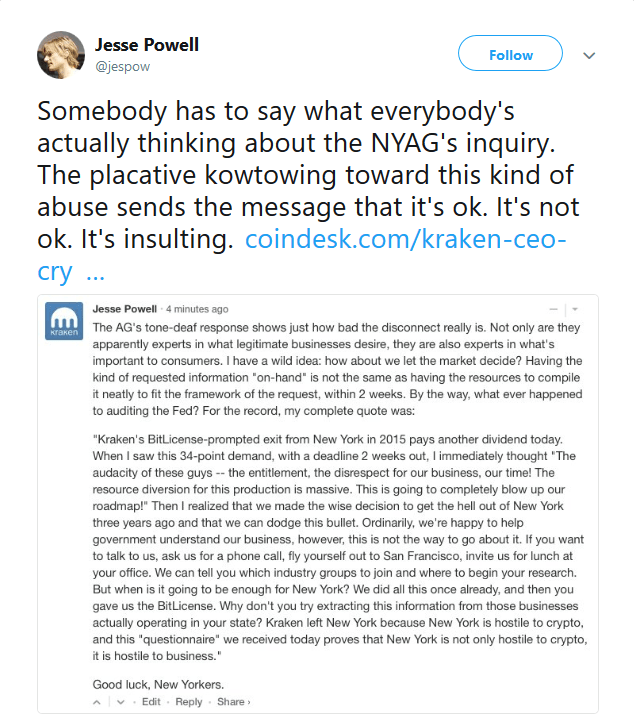 Erik Vorhees, CEO of ShapeShift also took a critical stance towards the inquiry, and supported Powell´s response, tweeting: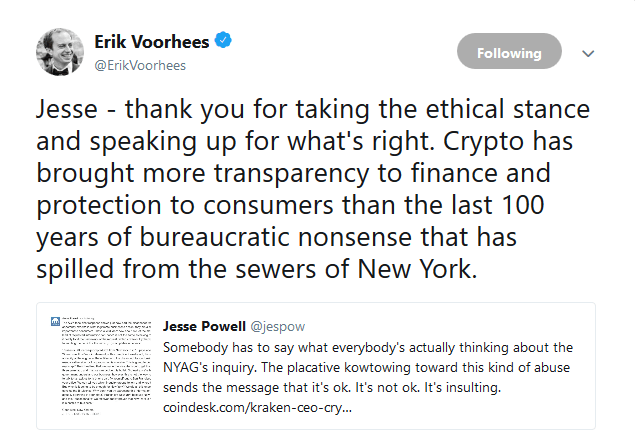 Binance´s Changpeng Zhao also showed support for Powell´s point of view, by retweeting his original post. Of the remaining ten exchanges that were subject to the inquiry, only five offered remarks of their own.
Some cryptocurrency exchanges did show a willingness to comply with the inquiry. Tyler Winklevoss declared that Gemini:
"look[s] forward to cooperating with and [has] submitted our responses to the questionnaire." Winklevoss added that the exchange "continues to embrace thoughtful regulation and collaboration on our mission to help build the future of money."
Josh Hawkins, Circle´s marketing VP said that:
"[Circle] welcomes all initiatives focused on increasing transparency and accountability in the space and look[s] forward to working with the New York Attorney General's office. Protecting crypto currency investors and consumers has always been Circle's first priority."
Bitfinex´s communications director Kasper Rasmussen declared that:
"We can confirm that Bitfinex is aware of the New York Attorney General's inquiry regarding our operations, controls, and general user protections. Bitfinex is committed to compliance with authorities and regulators worldwide and we look forward to responding to this inquiry."
A Bittrex spokesperson stated that:
"[Bittrex] looks forward to working with NY Attorney General Schneiderman on our shared goal of improving transparency, accountability and security across all virtual currency trading platforms."
Finally, BitFlyer USA´s compliance director Hailey Lennon stated:
"Transparency is important for consumer protection in this industry. We received the letter from the New York Attorney General and are reviewing the requests asked of our US exchange."
Neither Coinbase, Poloniex, Tidex.com, Bitstamp USA, itBit Trust, or Huobi published any kind of message related to the inquiry, nor did their CEOs.
Disclaimer: information contained herein is provided without considering your personal circumstances, therefore should not be construed as financial advice, investment recommendation or an offer of, or solicitation for, any transactions in cryptocurrencies.