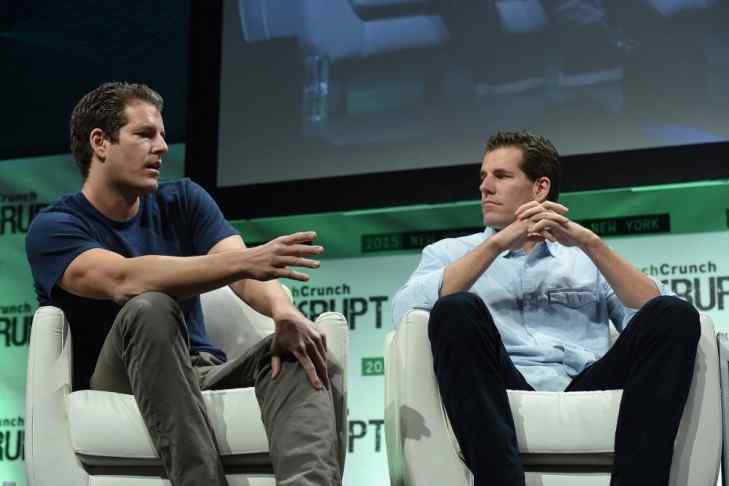 Winklevoss Announces Block Trading on Gemini
Apr 11, 2018, 6:58AM
Gemini exchange launches block trading on its platform this week to handle large volume orders. This could potentially help protect the market from price fluctuations caused by big players.
The cryptocurrency exchange created by the Winklevoss twins, Gemini, in an effort to mitigate the impact of large orders to the price of Bitcoin has introduced Block Trading. The cryptocurrency markets are fraught with speculation that financial firms and crypto-whales 'pump' or 'dump' cryptocurrencies, forcing prices to fluctuate dramatically. A block trade which happens outside of the regular market and is announced only after the sale may help to reduce volatility. It may also help Gemini compete with higher volume markets.
According to the announcement the new feature will be launched on March 12th and will allow block trading in both Bitcoin or Ether tokens. The minimum threshold for the service on Gemini exchange will be 10 BTC or 100 ETH. If the new feature is successful, it may become available on other exchanges.
To guarantee that all the users of the platform will have access to updated pricing and liquidity data, settled orders will be displayed on the exchange's order book after a 10-minute delay. This is outlined on the Gemini Blog,
"In accordance with our commitment to an equitable, transparent, and rules-based marketplace, block orders will be electronically broadcast to participating market makers simultaneously, ensuring best execution and price discovery for those participating in the program." -Tyler Winklevoss, Gemini Blog
Block trading has been used in traditional markets for some time. Institutional investors look towards block trades, or 'over-the-counter trades' as they are also known, as a way to avoid slippage. Mt. Gox's trustee notoriously liquidated more than $400 million in Bitcoin earlier this year. Some speculate this instigated the 50% drop in the cryptocurrency's price from its 2018 highs. In an even more notable event, US digital asset holders withdrew a total $25 billion to cover capital gains during 2017. According to Tom Lee, the founder of Fundstrat, it is estimated that each dollar converted from crypto to fiat, has a $25 impact on the market cap.
Disclaimer: information contained herein is provided without considering your personal circumstances, therefore should not be construed as financial advice, investment recommendation or an offer of, or solicitation for, any transactions in cryptocurrencies.