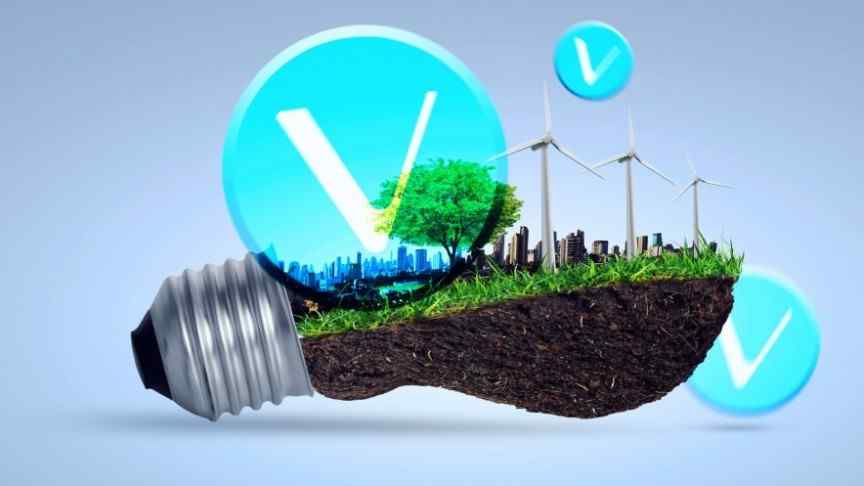 VeChain Partnership Will Help United Nations Reach Sustainable Development Goals
Oct 19, 2018, 9:01AM
VeChain has entered a partnership with Norwegian assurance company DNV GL to create the DNV GL-VeChain Digital Low Carbon Ecosystem.
Singapore-based public blockchain platform VeChain has entered a partnership with Norwegian assurance company Det Norske Veritas and Germanischer Lloyd's (DNV GL) and several other partners of the Thirteenth Chinese Five-Year Plan to create the 'DNV GL-VeChain Digital Low Carbon Ecosystem'. This new enterprise will focus on advancing DNV GL's ongoing efforts to work towards meeting the United Nations' Sustainable Development Goals.
The DNV GL-VeChain Digital Low Carbon Ecosystem will leverage Internet of Things technologies and the VeChainThor blockchain to record every carbon emission linked to companies and individuals, and use smart contracts to issue carbon credits according to a calculated "carbon reduction equivalent". These carbon credits will then be distributed to individuals and companies involved in carbon reduction initiatives.
The signing ceremony was the main event of the Norway-China Business Summit 2018 held this week in Beijing. The motto of the summit was "Pioneering Sustainable Solutions", and covered a wide range of subjects, from clean energy solutions to smart cities, in which DNV GL is involved through reportedly thousands of "national, public, and privately owned companies around the globe". Signees to the accord will integrate insurance companies, third-party certification authorities, research institutes, real economy enterprises, and blockchain technology to build an ecosystem based on the concept of 'complementary advantages, mutual benefit, and joint development'.
The partnership accord was signed by Remi Eriksen, CEO and president of DNV GL Group, who signed on behalf of DNV GL and VeChain, and Shu Youxing, President of BYD Automotive Intelligent Ecological Research Institute, who signed on behalf of the rest of the partners, which include the People's Insurance Company of China (PICC), Chinese automobile manufacturer BYD, the Sino-US Relations Research Center of Tsinghua University, and Bright Foods subsidiary Shanghai Xiandao Food. King Harald V and Queen Sonja of Norway assisted as witnesses to the signing.
Important Chinese personalities present in the signing included the CEO of VeChain Mr. Sunny Lu, the Executive director of Sino US Relations Research Center, Professor Lu Junqun, the Vice Chairman of Chinese People's Political Consultative Conference (CPPCC) Mr. Gu Shengzu, and the Chairman of the China Council for the Promotion of International Trade (CCPIT) Ms. Gao Yan,as well as representatives from Shanghai Xiandao Food Co. Ltd, and the PICC. Important attendants from Norway included the CEO of Innovation Norway Mrs. Anita Krohn Traaseth, the Norwegian Minister of Trade and Industry Mr. Thorbjørn Røe Isaksen, and the vice president of DNV GL Mr. George Kang.
Disclaimer: information contained herein is provided without considering your personal circumstances, therefore should not be construed as financial advice, investment recommendation or an offer of, or solicitation for, any transactions in cryptocurrencies.