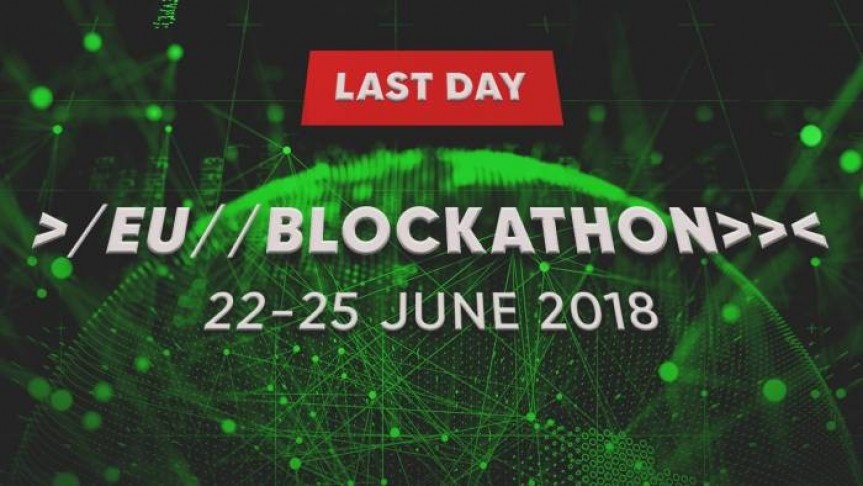 We Have a Winner: Team Cryptomice Takes Top Prize at EU Blockathon 2018 Competition
Jun 25, 2018, 7:59PM

by
Tom Nyarunda
The Brussels version of crowdsourcing might prove very attractive in the blockchain world and help to effectively fight crime and attract talent
The European Union Intellectual Property Office (EUIPO) has named Team Cryptomice the winner of the EU Blockathon 2018 competition. The competition aims to encourage the development of blockchain-based solutions to Europe's surging counterfeit goods trade.
The EUIPO announced the winner today at the closing of the EU Blockathon held from June 22-25, 2018 at the AutoWorld Museum in Brussels, Belgium. The 11 selected finalists included experts in law, IP rights, track and trace, anti-counterfeiting, logistics, and security and ecosystem dynamics.
Announcing the event back in April, the EUIPO Executive Director said,
EUIPO is determined to explore the potential of blockchain to interconnect systems and ensure security and immutability of shared data to add trust to our legitimate ecosystem for the benefits of citizens, enforcers and companies alike - Antonio Campinos.
The counterfeit goods trade in Europe is on the rise and costs the EU €90 billion annually including the loss of over 800,000 jobs. According to research, 4% of European consumers bought fake products in 2013, while the figure reached 10% by 2017.
Team CryptoMice Wins Competition to Develop Anti-Counterfeiting Strategies
A blockchain agnostic solution created by Team Cryptomice was named as the winner at 11:15 GMT today. The winning project will enhance the validation of product authenticity by creating an immutable virtual twin of each physical product registered on the blockchain. The digital twin cannot be duplicated. Consumers will be able to verify their product's authenticity using an app. The Cryptomice team takes home a €25,000 cash-prize and will now await feedback from companies to create a pilot version of the product.
Today's announcement shows that EU authorities are supportive of discovering new use-cases for the blockchain technology and that they are encouraging talented developers to come up with new products:
We believe a strong networked alliance can be built to secure logistics, ensure the authenticity of goods, protect consumers and combat criminal and illegal activities -EUIPO CEO
Disclaimer: information contained herein is provided without considering your personal circumstances, therefore should not be construed as financial advice, investment recommendation or an offer of, or solicitation for, any transactions in cryptocurrencies.