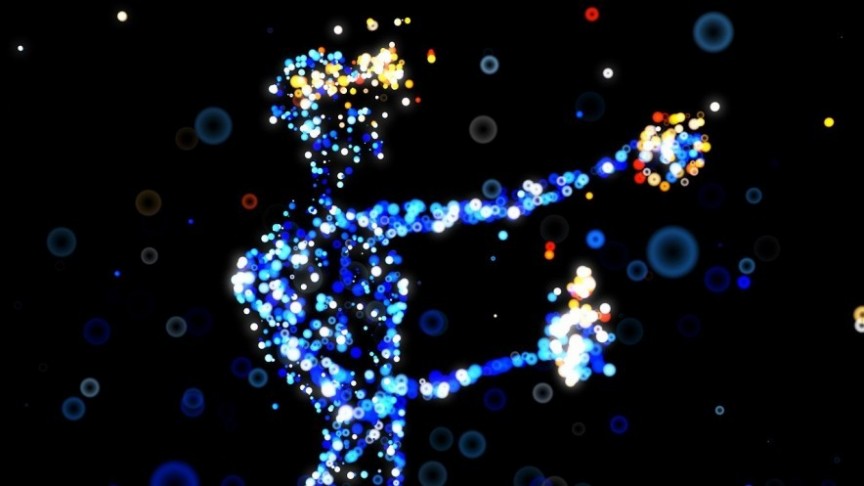 What is the Metaverse and How is Dubai Embracing It?
Mar 29, 2022, 6:29PM
Brought to you by BitOasis.net
The Metaverse has become a hotspot for cryptocurrency speculators and video game players. This is because it is built in such an exciting way.
The Metaverse is a digital ecosystem that aims to create an entirely interactive virtual reality incorporating augmented reality (AR), virtual reality (VR), and blockchain technology - to offer a space that mimics the real world.
How did the Metaverse emerge?
Acclaimed Science-fiction novelist Neal Stephenson introduced the Metaverse concept in 1992 in his book "Snow Crash" as a utopian concept - one that hypothesized a near future where inhabitants would be escaping into a "safe haven," known as the Metaverse.
Mark Zuckerberg, the founder of Facebook, took this vision and made it a reality. While he isn't the first to think of the Metaverse, its link to Facebook and other social media platforms will provide a much higher engagement, which is better for the algorithms, as they utilize that data to build a more visceral virtual, immersive reality.
The Metaverse is now coupled to the blockchain. As a result, there are several decentralized metaverse initiatives you should invest in at the appropriate time at the local crypto exchange of UAE. It's the same as investing in bitcoin in 2010, and Bitoasis is an excellent place to start if you want to invest in exceptional blockchain metaverse companies because they have many of them.
What is Dubai's relation to the Metaverse?
Like every fast-paced, modern metropolis, Dubai didn't hesitate to jump on the Metaverse Bandwagon. Developments like the MetaTerrace project seem especially promising - which is powered by CollosalBit, a Dubai-based design and development firm that consults in all matters related to cryptocurrency, blockchain, and non-fungible tokens (NFTs). While this develops, a wise thing would be to scope out Metaverse tokens available in the UAE and which platforms offer them.
Here are the best Metaverse projects to invest in Dubai.
● Decentraland (MANA Coin):
Powered by Ethereum, Decentraland calls itself a virtual reality (VR) platform that can effectively make and monetize applications and content. MANA is Decentraland's native currency, liable to work in the Metaverse. This token can be used to pay for virtual real estate, assets like vehicles, land, and other VR services and goods in the Metaverse. Check out MANA Price in AED and begin your Metaverse investing odyssey from a local UAE crypto exchange.
● Enjin Coin (ENJ):
Powered by the Enjin Network (a platform to provide ease to programmers to market their NFT software development kits), this currency even has an NFT supported wallet, qualifying it for use in the Metaverse. The ENJ token may be a massive attraction for investors because it is a metaverse token with a lot of popularity and good usefulness. Enjin is meant to work with games; you may use Enjin Coin as money and buy, sell, and trade NFTs with the Enjin wallet.
● Terra Luna (Tera):
It's hardly a surprise that Terra (LUNA) is doing well. Terra Luna is currently one of the most underappreciated blockchains in the crypto world. Marketplaces, DeFi platforms, NFTs, Metaverse initiatives, and more are all part of the ecosystem. In this gamified Metaverse, users may build various avatars, and they can use them to do multiple tasks inside the Terra world metaverse. The Terra wallet, which mints NFT tokens, is connected to each user account. Tera is, without a doubt, one of the most popular blockchain platforms in Metaverse. You could also buy Tera in AED on a local crypto Exchange, so you might also be a part of these significant gains from this excellent Metaverse platform.
Conclusion:
The Metaverse, much like the Crypto ecosystem, is bound to grow exponentially. The auction for the Megacity has already begun, and this will continue until all hexes are purchased. In its early days, investing in Metaverse was the same as investing in crypto.
Disclaimer: information contained herein is provided without considering your personal circumstances, therefore should not be construed as financial advice, investment recommendation or an offer of, or solicitation for, any transactions in cryptocurrencies.