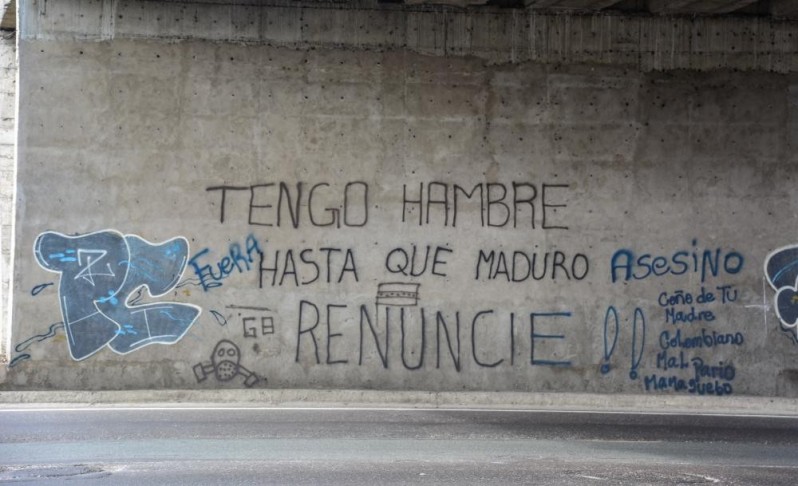 White House Bans the Venezuelan Cryptocurrency
Mar 21, 2018, 6:37PM
Trump's government has widened economic sanctions against Venezuela including a ban on the Petro cryptocurrency. This move is intended to send a message to the Maduro government.
The Trump administration has widened its economic sanctions against Venezuela intending to send what it calls a "message" to the cash-strapped government of its president Nicolás Maduro. The measures include the blacklisting of four government officials and the banning of Venezuela's national cryptocurrency.
The Venezuelan Petro is an oil-backed digital asset designed to allow Venezuela to bypass U.S restrictions on capital movements in and out of the country. Maduro hopes that sales of the Petro will help Venezuela pay off its debt and facilitate the import of crucial goods. The country is undergoing severe shortages of food and medicine as well as the collapse of public services and social infrastructure.
This Monday, Trump issued an executive order to take additional steps to address the situation in Venezuela. The order states, quote: "All transactions related to, provision of financing for, and other dealings in, by a United States person or within the United States, any digital currency, digital coin, or digital token, that was issued by, for, or on behalf of the Government of Venezuela on or after January 9, 2018, are prohibited as of the effective date of this order."
These events come two months before President Maduro will run for re-election. Although he is expected to win, several nations - including the United States - have already decided not to recognize the results. The struggle over the Venezuelan Petro is the latest confrontation in a geopolitical struggle that has decimated this once prosperous South American economy.
Disclaimer: information contained herein is provided without considering your personal circumstances, therefore should not be construed as financial advice, investment recommendation or an offer of, or solicitation for, any transactions in cryptocurrencies.