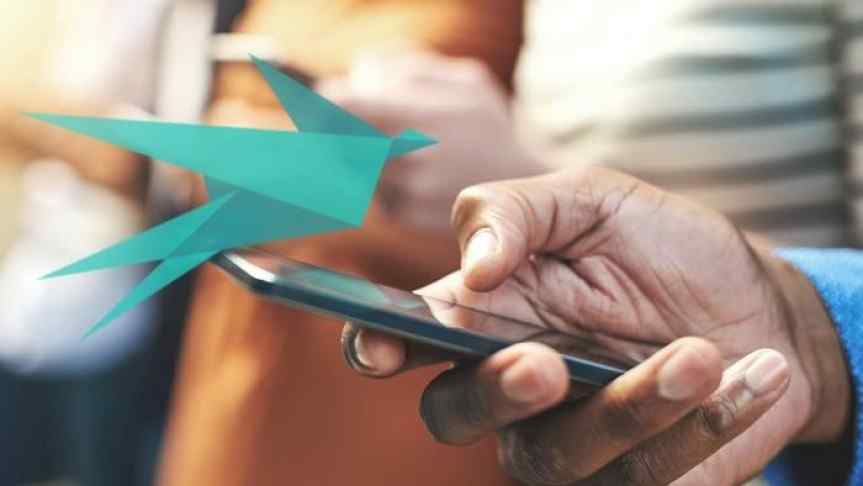 Ambitious Startup Wala Is Using Crypto to Provide Micropayment Services to Africans
Jun 12, 2018, 11:03AM

by
Chris Madill
Wala, a South-African blockchain platform, is freeing African citizens from the perils of traditional banking by providing micropayment services.
Wala, a South-African blockchain platform, is freeing African citizens from the perils of traditional banking. The company has developed a service that now sees over 57,000 accounts throughout South Africa, Uganda and Zimbabwe, using Wala to facilitate 6,300 transactions a day. Most of these transactions classify as "micropayments", which are small payments under $1. While these micropayments may not represent a large volume of value moving across the Wala network, they do represent a large amount of individual transactions, proving blockchain technology can scale to compete with traditional "cash-based" payment channels.
Wala employs a utility token called "Dala", which is an ERC-20 token issued on the public Ethereum blockchain. Thanks to Wala's established partnerships in Africa, Dala tokens can be used by Wala's customers to pay for things like mobile airtime, data, children's school fees and even home electricity bills through the Wala app. Additionally, there are over 100,000 merchants using the Wala marketplace, offering goods and services in exchange for Dala tokens, and Wala aims to use this merchant network to eventually provide in-store deposit and withdrawal services to users across Africa. The circular-economy created via the Wala app is a noteworthy proof-of-concept for cryptocurrency technology, exemplifying how crypto can be used to exchange for goods and services without the need for fiat currencies, and without the expense of traditional banking fees. With the zero-fee, app-based design of the Wala ecosystem, the company has essentially created a monetary system that can cater to anyone with a cellphone, liberating the poorer, "un-banked" population of the African nations Wala currently services.
Micropayments and Scalability
Wala utilizes the "Micro Raiden" (µRaiden) payment channel to provide users with a lightning fast, free and scalable means of transferring value on the Ethereum blockchain. Micro Raiden is similar to the Raiden Network in that it is an off-chain scalability solution for the Ethereum blockchain, like the Lightning Network is to Bitcoin. Micro Raiden, however, differs from the Lightning and Raiden Networks because Micro Raiden only allows payments to flow in one direction. This is known as a uni-directional payment channel, and is best suited for applications where many payments are being transferred to a few predetermined receivers. For the time being, Wala is able to use Micro Raiden to serve its customers, but the company is not convinced that this is a long term solution, as Wala eventually has to settle their transactions on the Ethereum blockchain at their own cost. At present, Scalability is still a major problem facing the Ethereum blockchain, and with no solid solution provided by the Ethereum devs, Wala says they aim to diversify their approach and seek out other, more long-term solutions for their service,
"We're also actually exploring the opportunity to work with a few different blockchains simultaneously [...] For us, it's too big of a risk to take to go all-in on any one blockchain." / Samer Saab, Wala co-founder and COO
The Developing World and Blockchain Technology
With Wala showcasing one of the most successful applications of blockchain technology in the developing world to date, many are now beginning to recognize the benefits that blockchain has to offer the impoverished. M-PAYG is another blockchain based start-up that looks to provide aid to those in need. The company offers pre-paid solar energy systems to households in developing economies to help bootstrap families and give them the resources needed to improve their lives. Those families who enter into agreement via M-PAYG's blockchain-based contracts will receive fully functional solar energy systems, which they can then pay-off with crypto-based mobile micro-repayments. M-PAYG recently joined other ambitious blockchain startups, Coinify and Chainanalysis, presenting at an event held by the World Bank Group and aimed at shining a light on how blockchain innovation can help provide the developing world with possiblities previously unattainable. Efforts such as Wala's micropayment system and M-PAYG's micro-loan system are currently helping to redefine both blockchain tech and cryptocurrencies as tools that can be used to create better lives for the less-fortunate, rather than simply as financial assets to be used for investment, or as alternatives to existing fiat-currencies.
Disclaimer: information contained herein is provided without considering your personal circumstances, therefore should not be construed as financial advice, investment recommendation or an offer of, or solicitation for, any transactions in cryptocurrencies.