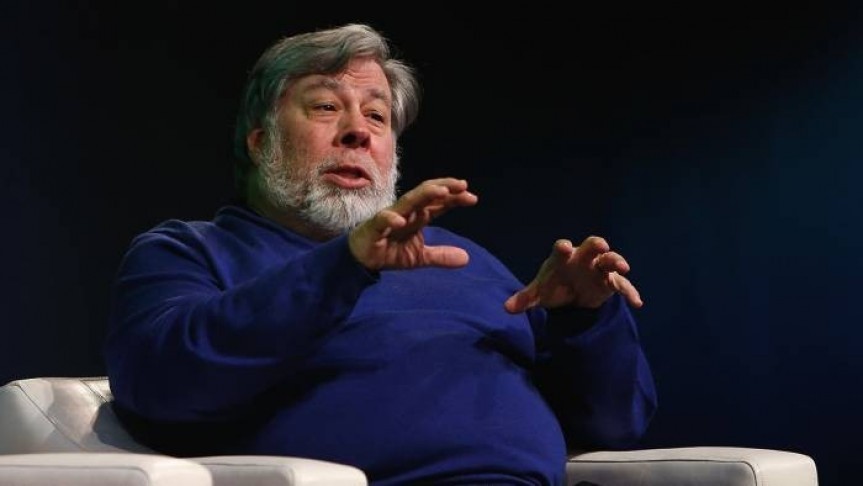 Apple Co-founder Steve Wozniak Enters Crypto, Joins Startup Equi Capital
Aug 22, 2018, 1:27PM
Apple co-founder Steve Wozniak has made his first professional venture into cryptocurrency and blockchain by joining Equi Capital.
Apple co-founder Steve Wozniak has revealed that he will enter the cryptocurrency space. In an exclusive interview with NullTx, Wozniak announced that he recently joined Equi capital, a crypto-investment group.
Speaking about the new effort, Wozniak said,
I'm involved with, very soon, my first time being involved in a blockchain company. [It's] called Equi […] Our approach is not like a new currency, or something phony where an event will make it go up in value. It's a share of stock, in a company. This company is doing investment by investors with huge track records in good investments in things like apartment buildings in Dubai. We have one person in our group who has listed out a whole apartment building for Bitcoin […] We might be starting up in Malta around the time of their blockchain conference. Some countries are very positive about [blockchain] the same way they were about electric vehicles.
There has been much bemusement over Wozniak's first choice of crypto endeavor. Equi Capital, which as of press time does not have a working website, was started by Baroness Michelle Mone, who launched lingerie company Ultimo and sold all of her shares in 2014. Equi Capital's purported goal is to help investors purchase equity in companies with crypto. Earlier this year, the company organized a disastrous ICO with bounty hunters who essentially worked as marketers, receiving only a portion of the original sum. The ICO began on March 1, and having failed to reach its target of $75 million, only returned 2% of the original total that was promised.
The venture with Equi Capital marks Wozniak's first professional foray into the space. However, this is not his first experience with the technology. Wozniak bought Bitcoin when it was only $700. His appreciation for the technology admittedly stems from the mathematical approach,
Bitcoin is mathematically defined, there is a certain quantity of bitcoin, there's a way it's distributed … and it's pure and there's no human running, there's no company running and it's just... growing and growing... and surviving, that to me says something that is natural and nature is more important than all our human conventions.
The Woz Has Changed His Mind about Crypto
Wozniak's decision to work with Equi also marks a shift in his perception of digital currencies; he once believed that the market was a bubble, - not just Bitcoin, but blockchain technology as well. He now owns one Bitcoin and two Ether and, according to the interview, he is also taking an interest in how blockchain is being used in areas such as real estate.
Disclaimer: information contained herein is provided without considering your personal circumstances, therefore should not be construed as financial advice, investment recommendation or an offer of, or solicitation for, any transactions in cryptocurrencies.