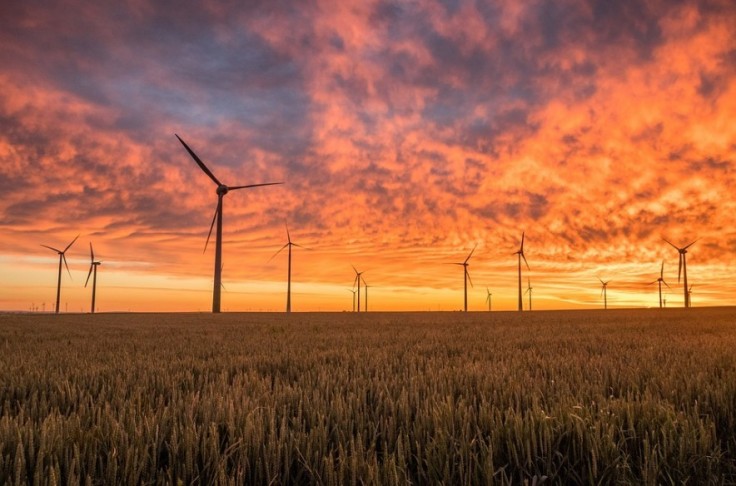 Are NFTs Harmful to the Environment? The Energy Efficiency Debate
Dec 22, 2021, 12:52PM

by
Mike Dalton
NFTs became popular this year, but they also raised concerns around energy efficiency and environmental impact.
Energy efficiency and ecological sustainability have historically been an issue for the crypto and blockchain industry. The matter came to a head circa 2016 when the University of Cambridge published the Bitcoin Electricity Consumption Index and Digiconomist created its similar Bitcoin Energy Consumption Index.
One often-repeated finding from those indices was the fact that Bitcoin and cryptocurrency mining (the process by which new coins are generated and by which transactions are verified) is an extremely energy-intensive process. It is often said that Bitcoin mining uses as much energy as all of Argentina.
Now, discussion around energy consumption is making a comeback as various online communities debate the merits of non-fungible tokens or NFTs, aka "cryptocollectibles." Critics frequently criticize companies and individuals for using these collectible tokens due to their impact on the environment, real or perceived.
Companies See Backlash Over NFTs
Energy-related controversies have affected several companies with NFT plans. ArtStation, a popular online art marketplace, was one of the first companies to be impacted. In March 2021, the site announced plans to trial NFT-based art. Within hours, it reversed that decision due to backlash from its userbase.
Messaging app Discord faced similar problems in November 2021 when CEO Jason Citron teased the possibility of Ethereum and NFT integration. Almost immediately, Discord's support pages were overwhelmed with users protesting the addition.
SEGA of Japan received a similar backlash in April 2021 when it announced plans to create NFTs in partnership with Double Jump. Gaming fans noted the irony of the company behind ecological-themed games like "Sonic the Hedgehog" and "Ecco the Dolphin" making use of energy-intensive NFT technology.
The release of "Dune" in September also caused a similar controversy, as moviegoers protested Legendary Pictures' decision to issue NFTs for the film.
Of course, several companies have engaged with NFTs with little backlash, including Time Magazine, Visa, and Twitter—at least, with so little backlash that they did not reverse their decision. Still, the controversy around the ecological impact of NFTs is clearly on the minds of many customers and the online community.
Clean Energy Initiatives Can Help
While corporate engagement with NFTs has largely been surface-level, some artists and developers within the crypto community are engaging with the technology more deeply to ensure NFTs are powered by sustainable energy.
Mike Winkelmann (aka "Beeple") who sold his "Everydays" NFT for $69 million at Christie's this year has decided to make his work carbon neutral. In addition to reportedly paying his own $5,000 offsets, Winkelmann and other artists have participated in green NFT efforts such as The Carbon Drop by the Open Earth Foundation.
Celebrity musicians have also participated in sustainable NFT efforts. Doja Cat, John Legend, and H.E.R. signed on with the NFT platform OneOf in October. That service mints NFTs on Tezos, which arguably uses "2 million times less energy than other networks like Ethereum" and is as energy-intensive as publishing a tweet.
Another up-and-coming blockchain, Celo, is designed to support transactions and NFTs in a way that is carbon negative. This means that a portion of its transactions will be set aside for paying for carbon offsets to various organizations. Kickstarter notably announced plans to use this blockchain, albeit not for NFTs.
The fact that artists and celebrities often sell NFTs for charity rather than profit means that they may be in a better position to work with carbon offsets. Still, these carbon offset and carbon-negative efforts could be adopted by bigger companies.
Proof-of-Stake Could Solve the Problem
Carbon offsets and other contributions only provide a temporary solution to high energy consumption. However, the problem may actually solve itself fairly quickly.
Most NFTs are currently minted on the Ethereum blockchain. Like Bitcoin, Ethereum relies on cryptocurrency mining, which requires large amounts of energy. Fortunately, Ethereum's energy demands are considerably lower than those of Bitcoin.
Statista, for example, suggests that a single Bitcoin transaction requires 1779 kWH. An Ethereum transaction requires just a fraction of that at 178 kWH. This is on par with the typical non-blockchain Visa transaction, which requires 148 kWH.
Furthermore, Ethereum will soon transition to Ethereum 2.0, which will replace mining with proof-of-stake, which uses no more energy than any other online network.
Additionally, a number of NFTs are now being handled on Solana, a high-ranking blockchain that already makes use of proof-of-stake. This blockchain has gained some popularity thanks to its cooperation with FTX, one of the biggest crypto exchanges. In combination with other proof-of-stake chains like Tezos and Celo mentioned above, Solana can help move NFTs away from mining-based blockchains.
The fact that Bitcoin does not directly support non-fungible tokens means that NFTs may actually have lower energy demands than cryptocurrency in general, though it appears there is still room for improvement.
Disclaimer: information contained herein is provided without considering your personal circumstances, therefore should not be construed as financial advice, investment recommendation or an offer of, or solicitation for, any transactions in cryptocurrencies.