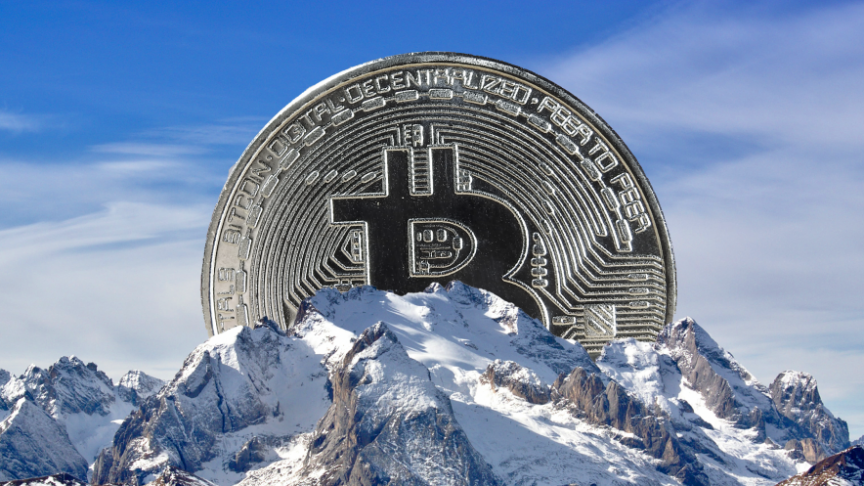 Bitcoin Turns Twelve: A History of Bitcoin Up to Its 2020 Anniversary
Nov 7, 2020, 6:05PM

by
Mike Dalton
Bitcoin turns twelve years old in November 2020. Which events have proven to be most important over Bitcoin's history?
Bitcoin was created in 2008. Since its inception, it has remained the top-ranking cryptocurrency. It has also made considerable progress over the past twelve years. Here's a look at Bitcoin's most important milestones.
2008: Bitcoin Whitepaper Published
In 2008, Bitcoin creator Satoshi Nakamoto published a whitepaper outlining the technical aspects of Bitcoin, labeling it "a peer-to-peer version of electronic cash." The paper outlined Bitcoin's basic features such as transactions and privacy.
2009: Bitcoin Network Launches
Though Bitcoin's whitepaper was published in 2008, Nakamoto did not release Bitcoin's software until January 2009. That release allowed Bitcoin miners to start the Bitcoin network, generate Bitcoin, and confirm transactions for the first time.
2010: Nakamoto Leaves Bitcoin
In 2010, Nakamoto went offline. He passed control of Bitcoin's codebase to Gavin Andresen, who became one of the most significant early Bitcoin developers. Nakamoto's departure also led to division within the cryptocurrency community, as no single developer had Nakamoto's level of authority.
2010 also marked the launch of the first Bitcoin exchanges: BitcoinMarket.com and Mt. Gox. The first "real world" Bitcoin transaction also occurred in 2010 when Laszlo Hanyecz purchased two pizzas from Papa John's via a middleman on bitcointalk.org.
2011: Black Markets & BitPay
In 2011, the dark net market Silk Road opened and allowed Bitcoin as a payment option. Though the FBI shut down the site and seized its Bitcoin in 2013, the Silk Road inspired other dark net markets to make use of Bitcoin.
The same year also brought legitimate Bitcoin payments. BitPay launched its payment processor in May 2011, and within one year, it attracted over 1100 merchants.
2012: Bitcoin's First Halving
In 2012, Bitcoin underwent its first "halving." This event cut block rewards in half (from 50 BTC to 25 BTC) in order to discourage Bitcoin mining and reduce inflation. The halving seemingly worked as intended: the price of BTC rose from $12 to $650 over the four-year period that followed the halving. However, this price increase may have been partly due to general demand for Bitcoin, not strictly due to the halving itself.
2013: First Bitcoin ATMs
In October 2013, the world's first Bitcoin ATM was installed in Vancouver, BC, Canada. Other early ATMs were installed in Bratislava, Slovakia in October 2013, and in Albuquerque, New Mexico in February 2014. As of October 2020, there are over 3.5 million Bitcoin ATMs in operation across the world.
2014: Mt. Gox Shuts Down
In 2014, crypto exchange Mt. Gox declared insolvency and indicated that it had lost over 744,000 BTC in a series of thefts dating back to 2011. The bankruptcy marked the end of what was once the largest Bitcoin exchange; it also made way for major crypto exchanges such as Coinbase and Kraken that are still popular today.
2015: NYDFS' BitLicense
In 2015, the New York State Department of Financial Services (NYDFS) introduced BitLicense, which became a requirement for crypto companies operating in the state. The license quickly earned a reputation as one of the most selective credentials. Five years later, just over a dozen companies have been awarded a BitLicense, and many critics consider it an obstacle that prevents innovation and inhibits new startups.
2016: Bitcoin's Second Halving
Bitcoin underwent its second halving in 2012 and reduced its block reward from 25 BTC to 12.5 BTC. Once again, reduced inflation had its intended effect: BTC prices rose from $650 to roughly $8000 over the four years between halvings.
2017: SegWit & BCH Fork
In 2017, Bitcoin developers entered a dispute over SegWit, a scaling mechanism meant to make Bitcoin more efficient. Opposition to SegWit led parts of the community to create Bitcoin Cash, activated via a chain fork in September 2017.
2018: Bitcoin Price Surge & Crash
By the end of 2017, Bitcoin reached an all-time high of $19,700. However, Bitcoin prices fell rapidly over the course of 2018, reaching $3700 by the end of the year. Since then, Bitcoin prices have partially recovered: BTC is currently worth $13,000.
2019: Bakkt Launches
2019 saw the launch of one of the most anticipated Bitcoin projects: Bakkt. Unlike standard crypto exchanges, Bakkt does not handle actual Bitcoin; instead, it sells investment contracts, or futures. The launch of Bakkt marked a regulatory milestone for crypto startups that aim to serve institutional investors.
2020: Flash Crash, Halving, & PayPal Adoption
2020 has proven to be an eventful year for Bitcoin. Various factors caused a "flash crash" in March, while May marked Bitcoin's third halving. Most notable though, is PayPal's recent decision to buy and sell Bitcoin on its payments website—a level of mainstream adoption that has never been seen before.
Disclaimer: information contained herein is provided without considering your personal circumstances, therefore should not be construed as financial advice, investment recommendation or an offer of, or solicitation for, any transactions in cryptocurrencies.