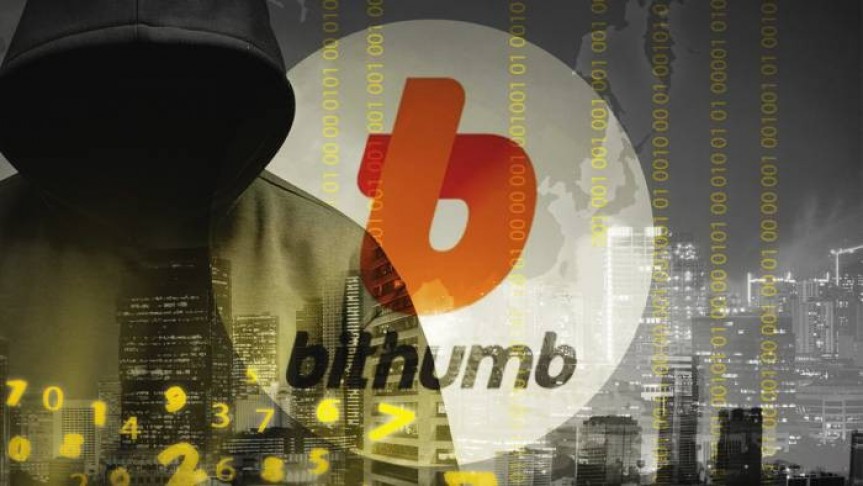 Bithumb Announces Damage Report on Stolen Cryptos and Compensation Plan
Jun 29, 2018, 7:07PM
Bithumb announced $30 million in losses from its recent hack in which funds in 11 cryptos were stolen, as well as a compensation plan for users.
Bithumb has finally announced the details of the cryptocurrency theft it suffered on June 20. In the wake of the hack, the South Korean exchange was able to mitigate losses thanks to cooperation from crypto-exchanges internationally. It also announced a full compensation plan for those who had their funds stolen.
The exchange quickly triggered its anti-theft measures by moving the funds from a hot to a cold wallet as soon as the breach was identified. The loss, initially estimated at 35 Billion KRW (or $31 million), was ultimately reduced to 19 billion KRW ($17 million). Funds were stolen in 11 different cryptocurrencies out of the total 37 available for trade on Bithumb.
An incremental breakdown of the stolen cryptocurrencies (as provided by Bithumb) can be found below: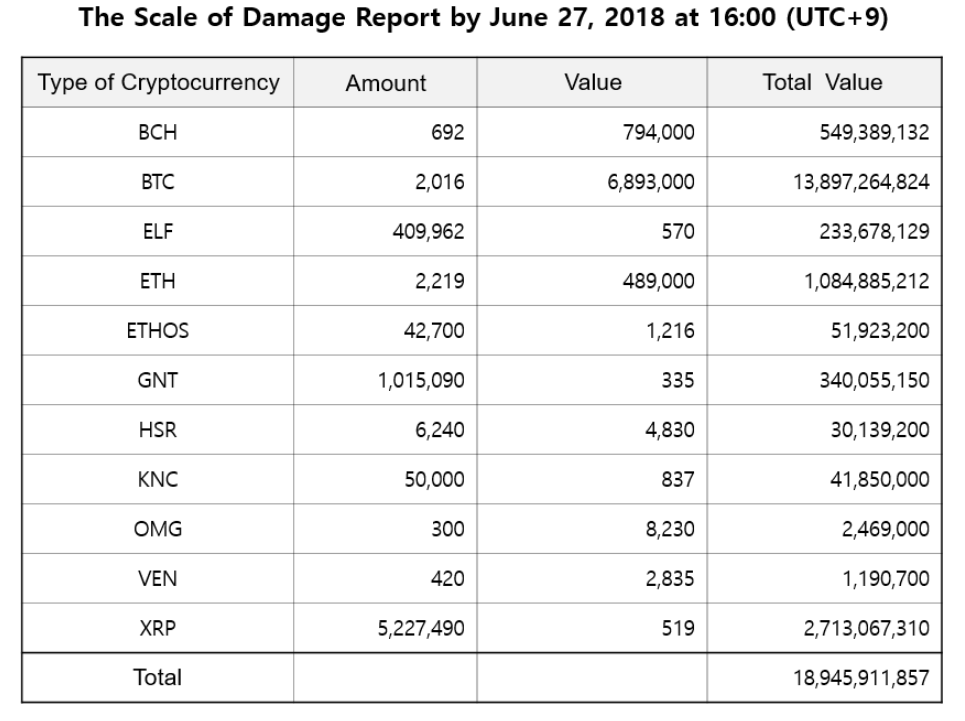 Bithumb Will Fully Reimburse Funds
Following the hack, Bithumb had announced a compensation scheme in a tweet that was later deleted, raising concerns across the community. However, the Korean exchange has now confirmed that a compensation plan has been put in place. Eligible theft victims will first have to apply for reimbursement, which will be distributed through an airdrop event in a cryptocurrency that hasn't yet been revealed. Bithumb will offer an additional 10% interest rate to relief holders for locking up their funds, for as long as the withdrawal halt period remains. Every Bithumb member will also have access to commission-free, daily trading coupons that the exchange will distribute for free.
Previous Attacks
This was not the first time Bithumb has been breached by malicious attackers. Thirty-thousand users were affected when the exchange was attacked in 2017. In the wake of that event, Bithumb increased security measures and implemented the "5.5.7 regulations," an information protection clause for financial institutions. The exchange currently spends $9 million per year on its security mechanisms. As of now, the weakness the attackers used to exploit the system remains unknown.
Several major exchanges are active in South Korea, one of the leading countries in cryptocurrency use. The country's regulatory framework has been relatively loose so far, leading some to draw connections to the fact that South Korean crypto-exchanges have suffered several attacks of late. The Coinrail hack, which saw $40 million in digital assets vanishing only a few weeks ago, is but one example.
Disclaimer: information contained herein is provided without considering your personal circumstances, therefore should not be construed as financial advice, investment recommendation or an offer of, or solicitation for, any transactions in cryptocurrencies.