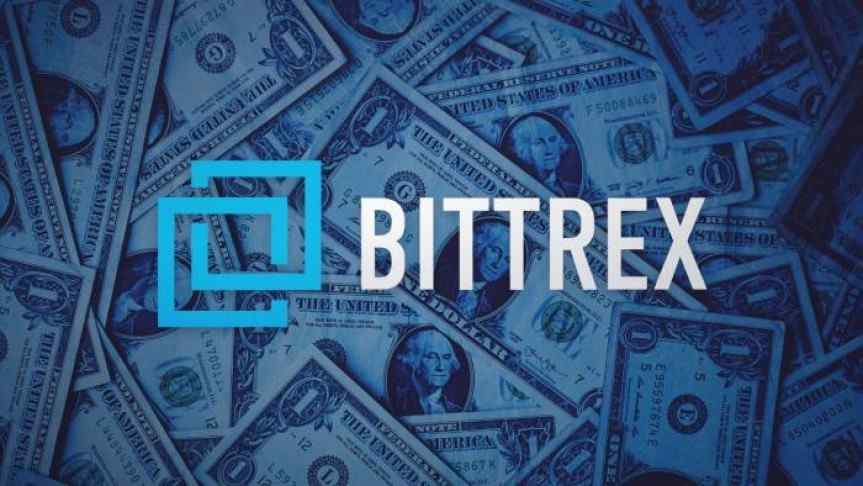 Bittrex Announces USD-To-Crypto Services For U.S Corporate Customers
Jun 1, 2018, 2:00PM

by
Chris Madill
Bittrex, a U.S. based crypto exchange, has announced the introduction of U.S dollar to crypto trading for approved corporate customers.
Bittrex, a US-based crypto exchange, has announced a banking partnership that will allow for the introduction of US dollar to crypto trading for approved corporate customers. The announcement signals a change in attitude amongst legitimate U.S. financial institutions toward the cryptocurrency market.
The banking institution underpinning the new fiat-to-crypto service is Signature Bank, a reputable New-York-based bank that will honor Bittrex's US dollar transactions. Since 2013, Bittrex has operated as a crypto-only exchange, leaving users of the service to rely on "stablecoins" such as Tether and TrueUSD to provide dollar equivalents for their crypto holdings. Bittrex will initially offer the new fiat service to corporate customers only, but the Bittrex team is aiming to roll the service out to all qualified customers in the near future:
"We offer one of the biggest selections of innovative tokens available around the globe. Today we announce the introduction of US Dollar (Fiat) trading for approved corporate customers, followed by all qualified customers as we roll out additional phases."

— Bittrex (@BittrexExchange) May 31, 2018
A Turning Tide
Crypto exchanges have historically struggled to find financial institutions willing to associate with the crypto industry. This is largely a result of undefined regulations from authorities, and the lack of Know-Your-Customer and Anti-Money-Laundering policies implemented by crypto exchanges. Now, thanks to a more standardized approach from larger exchanges and a more stable regulatory framework surrounding the industry, exchanges and traditional banking institutions are beginning to work together to try and bridge the gap between fiat and crypto.
Coinbase, the largest US crypto trading platform, and Bitfinex, the 4th largest crypto exchange globally, have both recently partnered with legitimate banking institutions in 2018, helping to define a new trend toward legitimacy in the crypto industry. Additionally, Coinbase is reportedly exploring the possibility of obtaining their own banking license in the US, a move that would allow the exchange to provide full banking services for both crypto and fiat.
Although Bittrex will only begin offering fiat-to-crypto conversions to corporate customers in 4 states, this new service, along with examples set by other major market players, are key steps toward the mainstream adoption of digital currencies. If institutions in the U.S. can succinctly define how best to combine traditional and digital currency markets, they could set a global precedent that would see crypto markets become the realm of institutional investors and national governments, paving the way for widespread adoption.
Disclaimer: information contained herein is provided without considering your personal circumstances, therefore should not be construed as financial advice, investment recommendation or an offer of, or solicitation for, any transactions in cryptocurrencies.