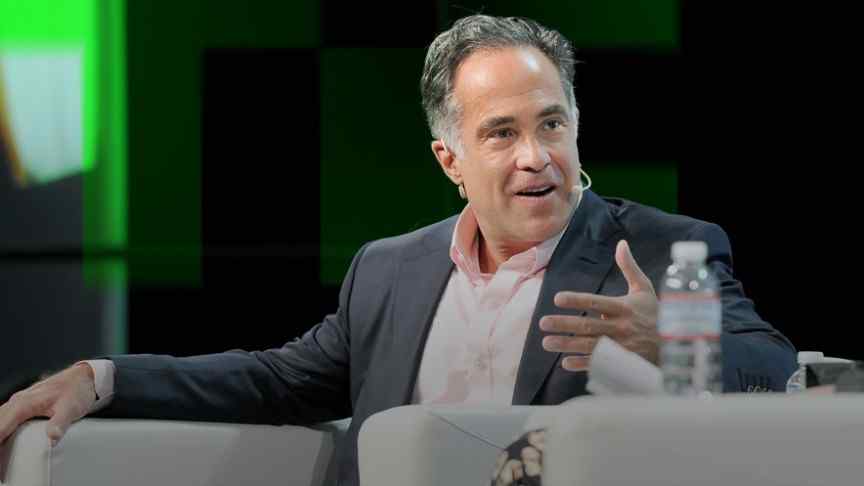 Blockchain Hot Topic at TechCrunch Disrupt, Goldman CFO and Ripple CEO Offer Insights
Sep 7, 2018, 11:44AM
TechCrunch Disrupt 2018 featured many experts talking about blockchain and cryptocurrency, including Ripple's CEO and Goldman Sachs' CFO.
TechCrunch Disrupt, one of the world's most popular conferences for tech startups, will close today with its last day of talks and events. The 3-day event, organized in San Francisco, began on September 5 and features distinguished guests such as Uber CEO Dara Khosrowshahi, Ripple CEO Brad Garlinghouse, Coinbase CEO Brian Armstrong, and Robinhood's Baiju Bhatt.
High anticipation always surrounds the Disrupt conference, as industry enthusiasts get to hear from insiders and experts about revolutionary technologies and the future of several industries affected by them. Many see it as a place to gather insider technology development news and tips: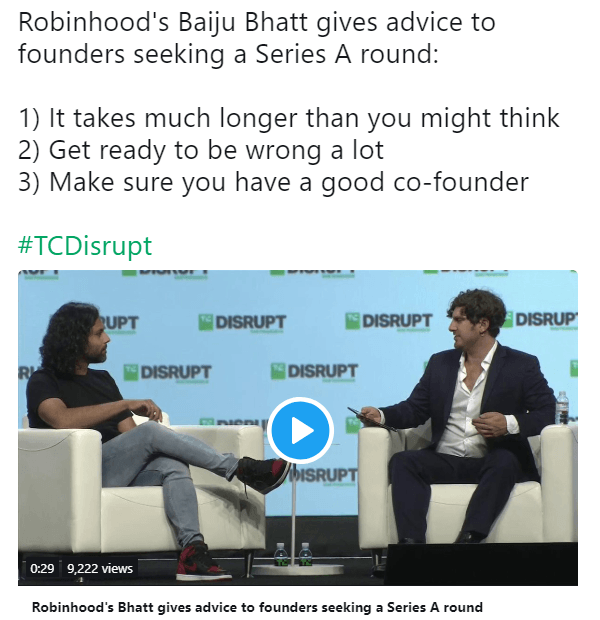 Blockchain Growing, Clear Regulation a Must, Says Ripple CEO
Indeed, blockchain and cryptocurrency was a hot topic at the conference, with Ripple's Brad Garlinghouse and TechCrunch founder Michael Arrington discussing the challenges of crypto innovation at a time when regulation is uncertain. This, combined with taxation and immigration issues, according to Garlinghouse, tends to draw all of the talent and innovation away from crypto-unfriendly nations. According to both Garlinghouse and TechCrunch Founder Michael Arrington, the U.S. is one of the most rigid and difficult markets for crypto innovators.
Here [in the U.S.] they don't. There's so much regulatory uncertainty, add to that the tax burden and the visa burden of coming here and then our current federal government's stance on immigration in general, they're just saying 'F--- it' and they're staying in Singapore or Israel or Europe instead of coming here and starting companies," said Garlinghouse.
He goes on to blame the SEC, saying,
The SEC needs to get their act together. If they had done that with the internet in 1994-1995, TechCrunch/none of us would be here, we'd all be living in Shanghai or somewhere else, wherever had managed to get their act together.
Of course, he doesn't take blame away from the ICO market either, saying,
There are unequivocally bad actors in the ICO ecosystem. There have been frauds and massive scams — hundreds of millions of dollars, if not billions, have been heisted — if anything I'm surprised the SEC hasn't been more aggressive…the clarity [around regulation] would be very helpful, there's a risk that a lot of this developments ends up not being in the U.S.
Goldman Sachs' Postponement of Crypto Trading Desk Was Fake News
CFO of Goldman Sachs, Marty Chavez, was also interviewed at the conference. Many were surprised when Chavez declared that the news that Goldman would be postponing its plan for a Bitcoin trading desk was false. The piece of "fake news", circulated last week caused significant price drops in the market. Bitcoin lost over a $1000 in just 24 hours in the wake of the reports.
Chavez shrugged the thought off, however, and described his surprise upon hearing the news,
I was in New York yesterday and I was co-chairing our risk committee, and I saw the news article. It wasn't like we announced anything or that anything had changed for us… I never thought I'd hear myself actually use this term, but I'd really have to describe that as fake news.
Despite the relatively positive sentiment at Disrupt, the Bitcoin price continues to hover at the $6,500 range. However, while markets and the regulatory system remain ambiguous, if there is anything to be taken from the blockchain discussions at Disrupt, it is that blockchain is here to stay.
Disclaimer: information contained herein is provided without considering your personal circumstances, therefore should not be construed as financial advice, investment recommendation or an offer of, or solicitation for, any transactions in cryptocurrencies.