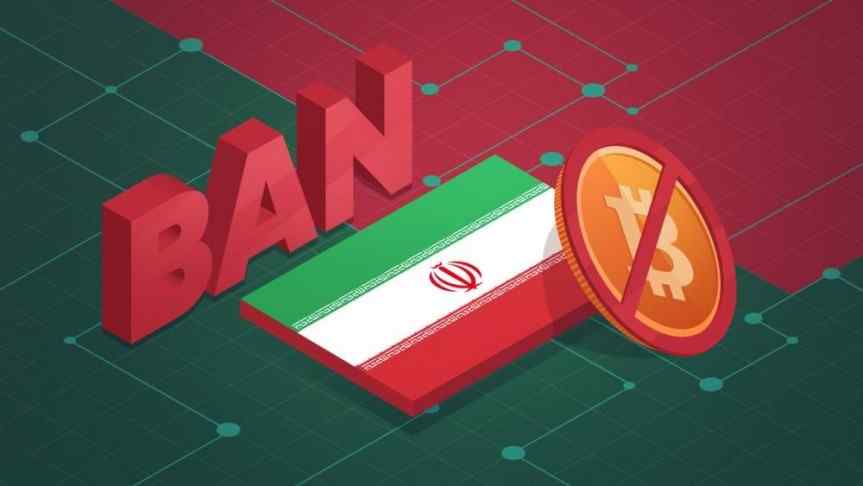 Central Bank of Iran Is Banning Domestic Banks From Dealing With Crypto
Apr 24, 2018, 4:12AM

by
Chris Madill
The Central Bank of Iran has banned all domestic banks from dealing with cryptocurrencies within Iran, in an attempt to curb economic risks.
The Central Bank of Iran (CBI) has banned all Iranian domestic banks from facilitating cryptocurrency transactions. As reported by the Islamic Republic News Agency (IRNA), the CBI crypto ban is in response to increased money-laundering activity in Iran during the last year.
A December circular issued by the CBI states:
"All branches of banks, credit institutions and currency exchanges should stay clear of any sale or purchase of these currencies and avoid undertakings that facilitate or promote such currencies."

"Action will be taken against those who contravene the regulations."
The move comes just prior to the expected renewal of US sanctions against Iran on May 12, and it reflects a strong push from Iran's governing financial authorities to protect the country's declining economy from potential risks. Iran has had a heavy-handed approach to crypto-regulation in the past, issuing a public statement in February calling cryptocurrencies "unreliable and risky" and warning Iranian citizens to steer clear of unregulated cryptocurrencies. The country has also banned any form of fiat-money exchanging outside of official banking institutions this month, as the Iranian Rial drops rapidly and citizens attempt to exchange the currency for more stable US dollars.
The Iranian cryptocurrency ban could be considered particularly strict, but Iran is not alone in their harsh stance on cryptocurrencies. In recent news, both Indian and Pakistani central banking authorities have implemented similar bans on crypto within domestic markets. The bans have not proceeded unchallenged, sparking Indian crypto-exchange "CoinRecoil" to bring the issue to the high court of India, stating that the central bank's ban on cryptocurrency is unconstitutional according to Indian law.
Disclaimer: information contained herein is provided without considering your personal circumstances, therefore should not be construed as financial advice, investment recommendation or an offer of, or solicitation for, any transactions in cryptocurrencies.