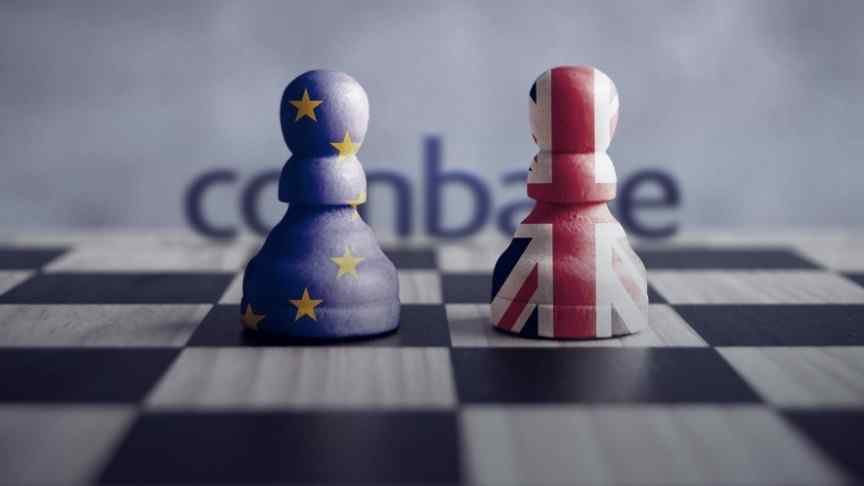 Coinbase Sets Up Dublin Office in Brexit Contingency Plan
Oct 17, 2018, 7:35AM
The move will help Coinbase maintain connections with the European Union while benefiting from Ireland's robust talent pool.
U.S.-based cryptocurrency exchange, Coinbase, is opening new offices in Dublin, Ireland as part of its contingency plan for a hard Brexit scenario when the U.K. leaves the European Union. The split, scheduled to finalize by mid-2019, is expected to disrupt financial services operations conducting business with Europe via London.
Will Brexit Hurt Crypto Exchanges?
While Coinbase's exchange business probably won't be affected by Brexit, the company's regulated financial services division may run into trouble as Britain severs ties with EU regulators. Coinbases believes the new Irish offices will allow them to offer uninterrupted service to the EU market while gaining access to Ireland's robust talent pool.
According to Zeeshan Feroz, the CEO of Coinbase's U.K. division, the expansion to Dublin offers several benefits to his company. He states,
To begin with, we're housing a significant support team there and we're looking to capitalize on the talent pool that's available to us in Ireland and hire other folks. It is also a plan B for Brexit. As we plan for all eventualities, it's important that we continue servicing our customers across Europe, and Ireland would be our preferred choice there if it comes to it.
A Wider Perspective
This is not the first time the issue of blockchain technology has come up in regards to Brexit. Earlier this month, Phillip Hammond, Britain's Chancellor of the Exchequer, suggested blockchain could both facilitate frictionless trade between the U.K. and its neighbors and help resolve the so-called Irish border problem that may arise after a hard Brexit scenario.
Disclaimer: information contained herein is provided without considering your personal circumstances, therefore should not be construed as financial advice, investment recommendation or an offer of, or solicitation for, any transactions in cryptocurrencies.