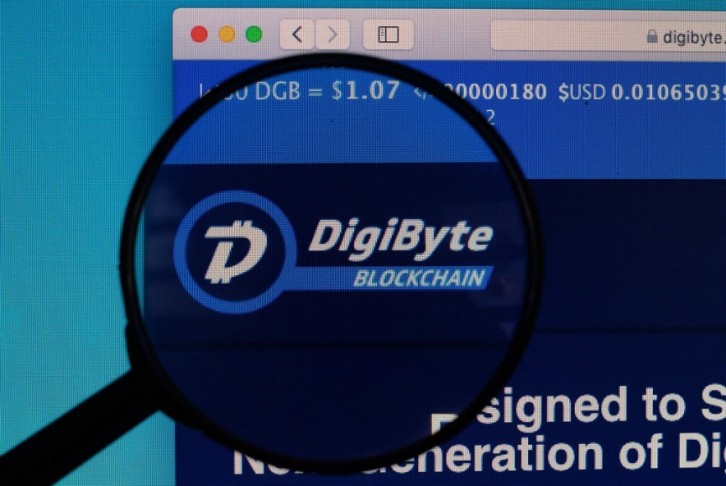 Digibyte Founder Steps Down Despite Recent 900% Rally, BTC, ETH, May 18
May 18, 2020, 5:37PM

by
Kevin George
DGB leader walks away citing a change in the crypto culture. BTC struggles to get back above $10k. ETH sees new wallet and Reddit support.
DGB
Surprising news over the weekend was that Digibyte's founder would be stepping down. Jared Tate has been a key part of the coin's journey and he took a swipe at some of the greed culture that he sees in the sector.
In a series of tweets on Friday, Tate discussed his plans and criticized some in the community for a short-term, profit-driven culture saying,
All 90% of the people care for is cashing out when a coin moons. It's a primal force. I get that. But everyday I see this tech being used to enrich the few at the expense of the long term good of the many.
Another DGB developer, Josiah Spackman, wrote a Medium post on the events, which he claimed was a "sabbatical". This was backed up Tate who said that he was not "leaving forever" and would continue to use opensource DGB tech to build commercial applications.
Spackman also sought to clarify the future of the DGB project by urging the community "to take things to the next level".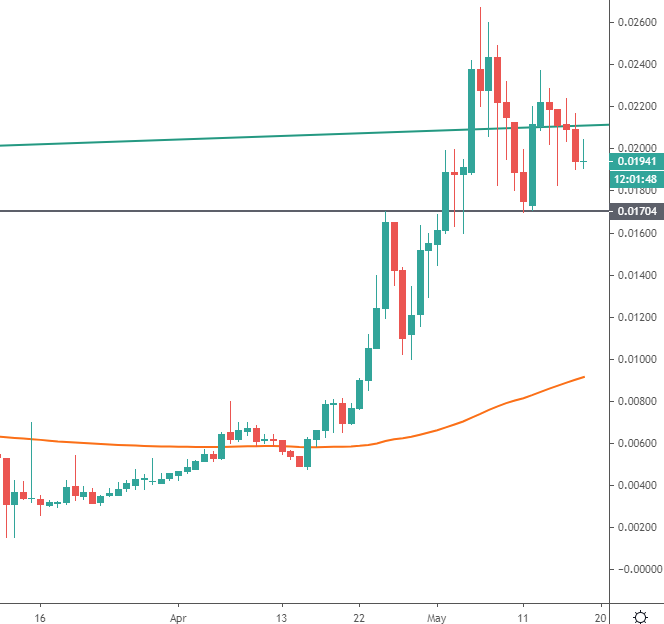 DGB has been one of the standout coins since the mid-March crash. After trading under $0.002, the coin rallied for eight weeks to a high of $0.026 and at current prices, the coin is up 900% for that period.
BTC
Bitcoin took a pause this week from the recent excitement surrounding the halving event. This was completed at Block 630000 and reduced the reward for miners from 12.5 to 6.25 BTC per block. The next event in the series will not occur until 2024.
The last block was mined with the following message added: "NYTimes 09/Apr/2020 With $2.3T Injection, Fed's Plan Far Exceeds 2008 Rescue"
This was a hat tip to the first-ever BTC genesis block in 2009, which had a message embedded about a UK bailout: "The Times 03/Jan/2009 Chancellor on brink of second bailout for banks".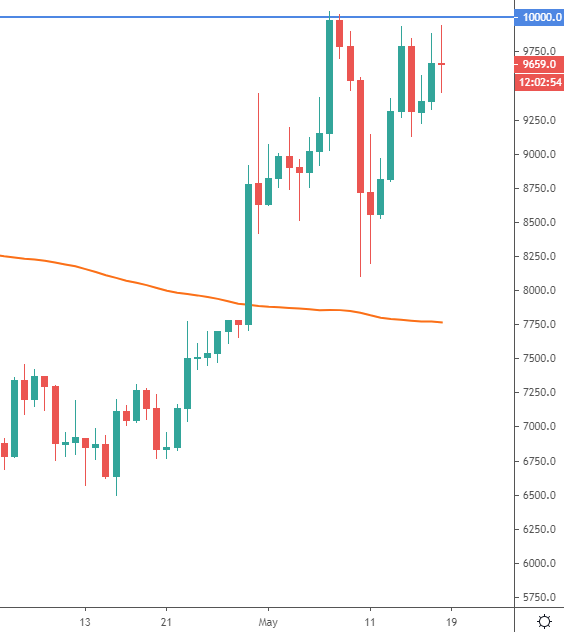 BTC has seen its price rise in value following the first two events and investors will be hoping that this occurs again, however the event has passed with no real fireworks and the rally is at risk as it tries to take the $10,000 level again. A deeper pullback to around $7,600 would be possible if we fail to see further gains over the $10k mark.
One headwind for BTC was the halving, which I said could see a "buy the rumor, sell the fact" event. This is often seen in stocks where markets can rally in anticipation of an event and sell off when it is confirmed.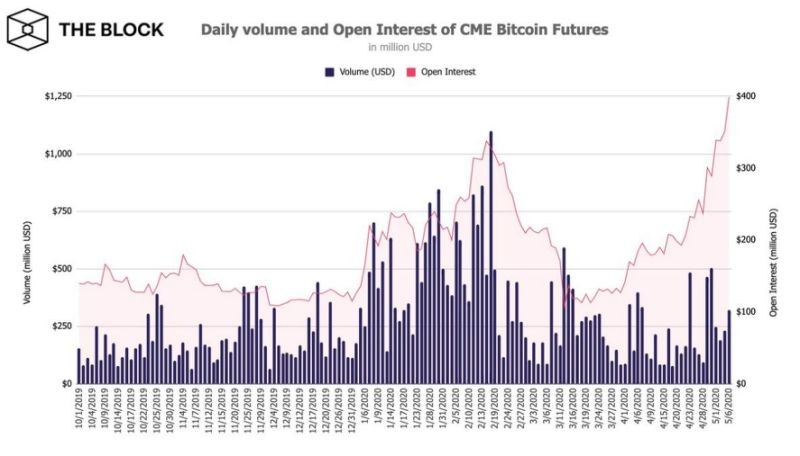 The anticipation that surrounded the halving was accompanied by a record open interest of $400 million in BTC futures, which hinted at a crowded long position. That action was prior to the March sell-off and if we fail to clear $10,000 then there could be a crowd trying escape from longs.
ETH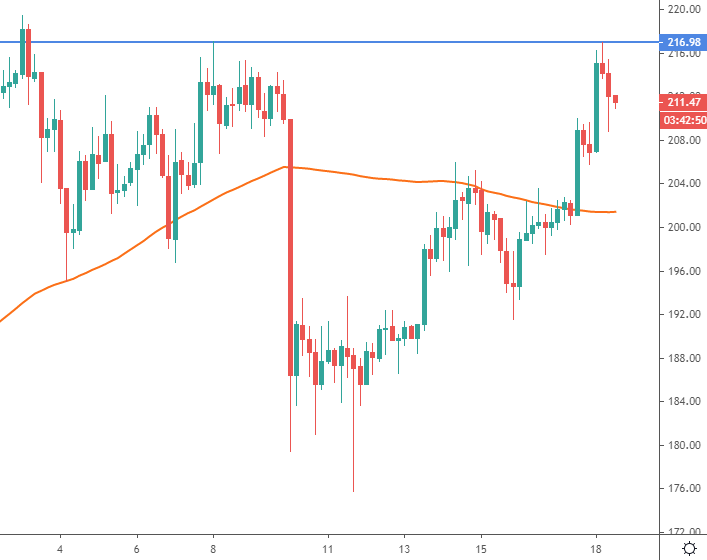 The price of Ethereum has continued to find strength alongside BTC, but the coin has been rejected at the previous resistance of $217 and risks a deeper pullback to the $200 level. If it finds some buyers today then there is still a chance we could move on to higher levels this week but I would be cautious up here until BTC can confirm further buying.
In development news, a new Ethereum wallet from Argent is launching to the public. The project has been available for a few months in a beta version but the company has already raised venture funding from companies such as Paradigm and Index Ventures.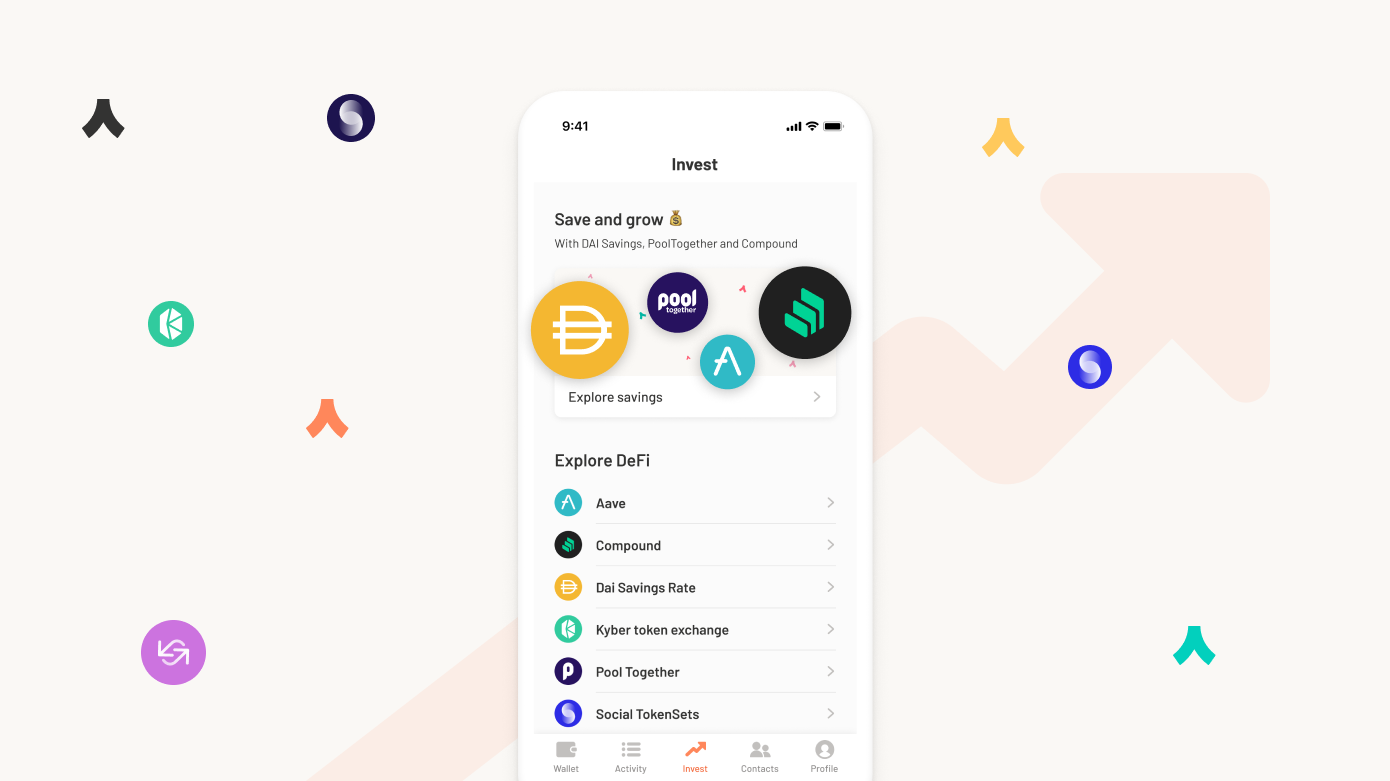 The goal of the app is to take complexity away from the end-user and uses some innovative security features, such as adding "guardians" to the wallet account.
If you lose your phone and you want to recover your wallet on another phone, you need to speak to your guardians and get a majority of confirmations. The startup also plans to integrate DeFi projects directly in the app for loans and other finance-related projects.
Another news item for ETH was that the online forum Reddit would testing two ETH-based tokens as a rewards feature for content creation. The two tokens, named $MOONS and $BRICKS, will be issued to members of the subreddits /r/Cryptocurrency and /r/FortniteBR.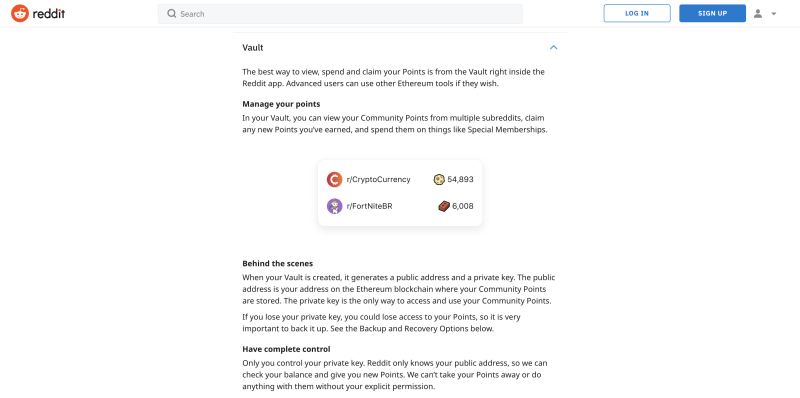 Reddit has created a webpage that guides users to open " Vault," a new platform to manage the tokens, which is like an ETH wallet for the ERC-20 tokens. The testing phase of the project will be running this summer.
Disclaimer: information contained herein is provided without considering your personal circumstances, therefore should not be construed as financial advice, investment recommendation or an offer of, or solicitation for, any transactions in cryptocurrencies.