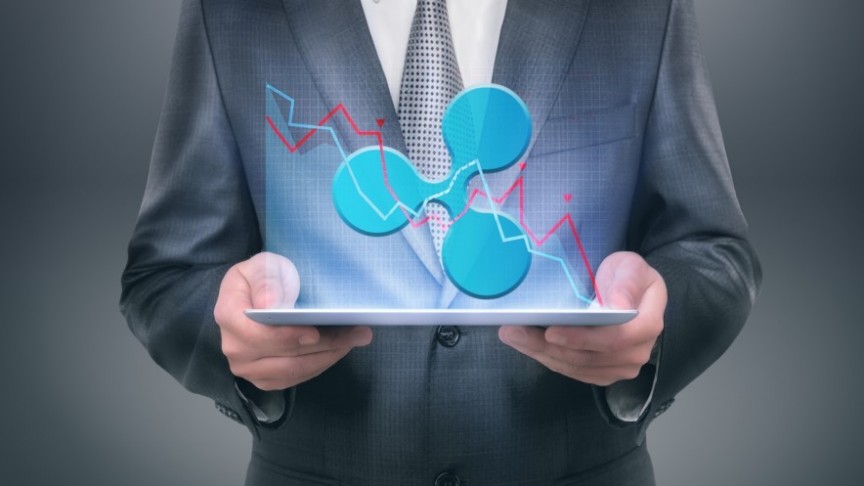 Experts Say Ripple Is Not Real Crypto and May Experience a 'Big Dip' in Value
Jul 20, 2018, 10:00AM
According to experts, Ripple May Experience a 'Big Dip' in Value because it "falls short" from being a real cryptocurrency.
Anatoly Castella, CEO of Elpis Investments, and Arianna Simpson, Founder & Managing Director of Autonomous Partners, have recently expressed some concerns about Ripple's future in an interview for the UK's Daily Express. According to them, Ripple "falls short" from being a real cryptocurrency, and has the "potential for missing out on the very regulations that [could] go on to propel rival cryptocurrencies to all new price levels".
Part of the controversy around Ripple is that there is uncertainty about its status as a digital asset, and it is expected that the SEC will label it as a security. Castella further elaborated on how a fundamental difference between how XRP and other cryptocurrencies were created may potentially cause the asset's value to decline sharply. According to the Daily Express, Castella said,
Ripple cannot be compared to Bitcoin or Ethereum. When bitcoin was originally created, it was designed to be a store of value. When you created a transaction, you were sending a store of value to another account - for payment for goods and services [...] If the SEC categorizes ripple as a security, we will experience in the short term a big dip in its market value. In the long term it will simply become a digital asset owned by institutional investors.
In contrast, Ripple was designed in a way that would not require any mining. In this platform, transactions are only processed by a kind of "centralized blockchain", and Ripple Labs Inc. hold the majority of XRP. Arianna Simpson expressed that she has
a lot of concerns about the level of centralization [In the Ripple platform, alongside] regulatory concerns if what [Ripple Labs Inc.] have issued is a security.
Ripple has been repeatedly under the spotlight in previous months because of their shady business practices. Taylor-Copeland Law and Ryan Coffey recently launched a class-action lawsuit against Ripple Labs Inc., accusing it of profiting from investors' losses, violating securities regulations, as well as acting like "a perpetual Initial Coin Offering".
Disclaimer: information contained herein is provided without considering your personal circumstances, therefore should not be construed as financial advice, investment recommendation or an offer of, or solicitation for, any transactions in cryptocurrencies.