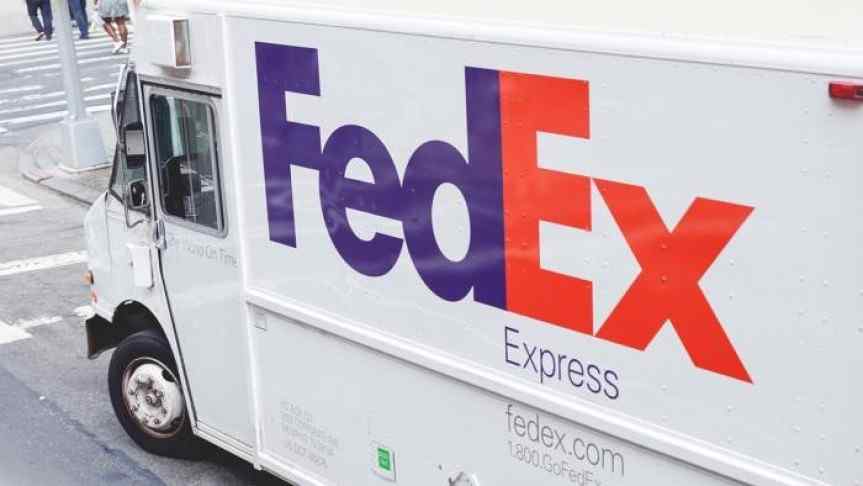 FedEx CEO Convinced that Blockchain Technology is the Future
May 15, 2018, 10:23AM
Fedex CEO Fred Smith reaffirmed the company's commitment to strive for innovation in the blockchain space at a conference in New York.
FedEx Founder and Chief Executive Officer Fred Smith took to the stage at the Consensus blockchain conference in New York to talk about his company's investment in distributed ledger technology. He was optimistic about the future of blockchain, confidently stating,
"It's the next frontier that's going to completely change worldwide supply chains."
Smith's remarks and commitment go a long way toward highlighting that blockchain is indeed capable of disrupting industries outside of the finance sector.
The shipping giant's mission to successfully integrate blockchain technology into its logistics service is also accompanied by its interest in the Internet of Things (IoT). According to details divulged by Chief Information Officer Robert Carter at the same conference, the company is developing a Bluetooth-enabled tracking sensor 'Tron', for which it has filed more patents than any other technology. It is common to see blockchain and IoT used in conjunction as the latter is key to communicating between digital records and physical objects.
Major Corporations Adopting Blockchain
FedEx is not the only company to have openly embraced blockchain in recent times. Trials for blockchain-based platforms have been announced by the likes of Walmart, IBM, Hyundai Merchant Marine, and even several governmental agencies around the world. As people are starting to recognize blockchain's unrivaled advantages of security and transparency, a corresponding increase in adoption of the technology is naturally expected to occur in the near future.
Explaining the need for technical competence in a competitive setting, Smith concluded:
"If you are not willing to embrace new technologies like internet of things and blockchain to face those new threats, you are, maybe subtly, at some point...going to extinction."
Disclaimer: information contained herein is provided without considering your personal circumstances, therefore should not be construed as financial advice, investment recommendation or an offer of, or solicitation for, any transactions in cryptocurrencies.