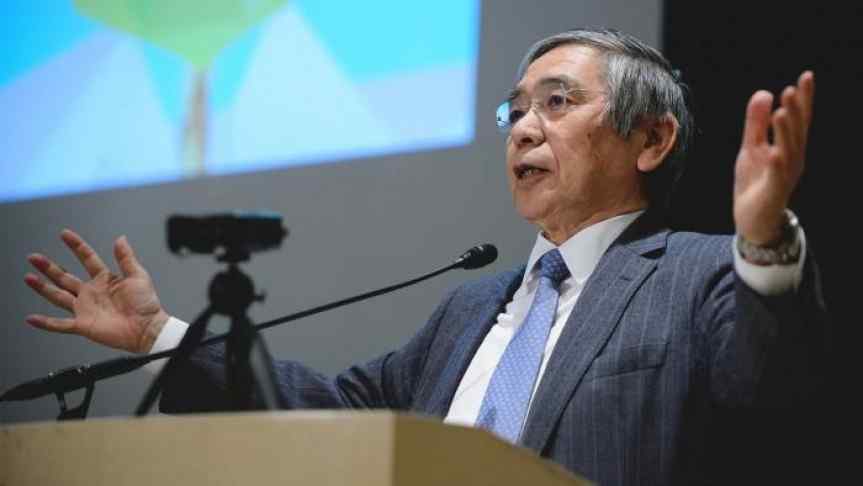 Governor Says Bank of Japan Still Not Ready for National Cryptocurrency
May 22, 2018, 7:31AM

by
Tom Nyarunda
Japan is not yet issuing an official cryptocurrency but BOJ governor believes they need to deepen their knowledge amidst a fresh crypto surge.
Contrary to recent rumors, the Bank of Japan (BOJ) is not planning to issue a national cryptocurrency as a possible replacement for cash as Sweden and other nations have recently proposed.
In an address to the Japanese parliament's upper house today, the Governor of the Bank of Japan, Haruhiko Kuroda, made the announcement, citing the fact that the Japanese central bank's counterparts in the United States and the majority of Europe were still "extremely cautious" about issuing cryptocurrencies. Kuroda said national cryptocurrencies still carry cybersecurity and regulatory issues that must first be addressed.
E-Krona
The news comes after Sweden's National Bank took the lead toward creating a national cryptocurrency, by proposing the E-krona. The E-krona national digital currency is designed to counteract the decline in usage of fiat currencies. Governor Kuroda described Sweden as "an exceptional case" since fiat cash usage in the country had diminished to such a degree that their central bank had no alternative. However, other countries such as Norway, Switzerland, Israel, and Russia have also shown interest in implementing official cryptocurrencies.
Challenging the Raison D'être of Central Banks
As the use of paper banknotes, which first appeared in China 1200 years ago, diminishes in many countries in favor of digital transactions, there is an obvious opening for cryptocurrencies to challenge the hegemony and very raison d'être of central banks as custodians of the global economy. As society moves away from cash, central banks' potential to control currency issuance and flow is under threat. Cryptocurrency aggravates this problem.
Meanwhile, many see national cryptocurrency adoption as a way for central banks to turn that challenge into an opportunity to evolve and progress. With their 'bread-and-butter' under threat, Sweden and other countries have taken the if-you-can't-beat-em-join-em approach, while this latest news shows that Japan is still too skeptical of cryptocurrency to consider the creation of its own Central Bank Digital Currency (CBDC).
Bitcoin's threat to central banks was on the agenda at a meeting in March of the G20 finance chiefs and has been hotly debated at the Bank for International Settlements (BIS), which is essentially an association of the leaders of the world's largest central banks.
According to Benoit Coeure, chair of the BIS committee on Payments and Market Infrastructures and a board member of the European Central Bank:
"General-purpose central-bank digital currencies could revolutionize the way money is provided and the role of central banks in the financial system, but these are uncharted waters."
Japan, it appears, will wait for others to chart the course.
Disclaimer: information contained herein is provided without considering your personal circumstances, therefore should not be construed as financial advice, investment recommendation or an offer of, or solicitation for, any transactions in cryptocurrencies.