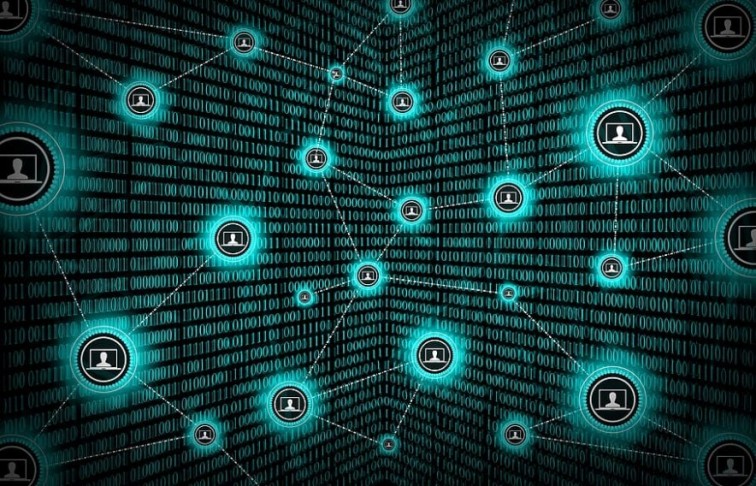 Microsoft Boosts ENJ by 50%, ETH Completes Hard Fork, Dec. 9
Dec 9, 2019, 5:56PM

by
Kevin George
Microsft announced a collaboration with the Enjin gaming system which saw a 50% rise in ENJ, ETH completed its latest hard fork.
ETH
Ethereum's Istanbul hard fork went live at the end of the week. The fork is the third this year and is the latest upgrade as the network moves towards Serenity (ETH 2.0), Ethereum's transition from its current proof of work consensus mechanism towards proof of stake consensus. The fork occurred as previously expected at block number 9069000.
Ethereum 2.0 has five underlying design principles: Simplicity, Resilience, Longevity, Security, and Decentralization and is expected to complete in 2021. The gradual approach to 2.0 will ensure that these principles are developed properly and should see Ethereum maintain its place as a market leader in the blockchain world.
Ethereum still holds the second position in the list of top coins with a value of $16 billion and is valued at $7 billion more than its nearest rival, XRP, which had previously overtaken ETH.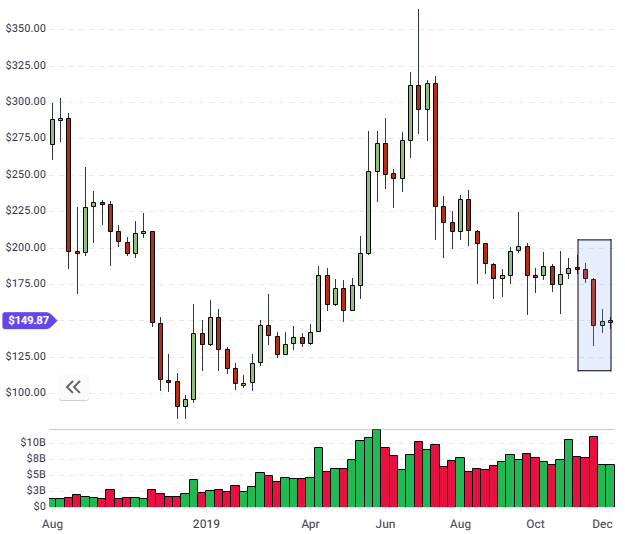 ETH currently trades just under the $150 level and the sell-off in the November 25th week, followed by two-week bullish bars is a worrying sign that further downside is possible. This is in line with BTC, where the continued bullishness of the U.S. stock market could see a top formed, which would culminate with a drag on safe-haven assets such as gold and BTC. Support is seen at $100-125 but the bearish outlook would be negated with a close above $175.
ENJ
Blockchain gaming startup Enjin has seen a 50 percent surge in the project's token this week after a collaboration was announced with tech giant Microsoft.
Enjin coin (ENJ) started to rise on Wednesday as news broke of a rewards scheme that will utilize Enjin technology and the Ethereum blockchain. The scheme will be known as Azure Heroes and will reward community members with crypto collectibles (or NFTs) for their efforts in mentoring, providing demos, creating content, etc.
This is the second major announcement of the year for ENJ after the coin rallied hard in March after Samsung added the token to its blockchain Keystore on the Galaxy S10 smartphone.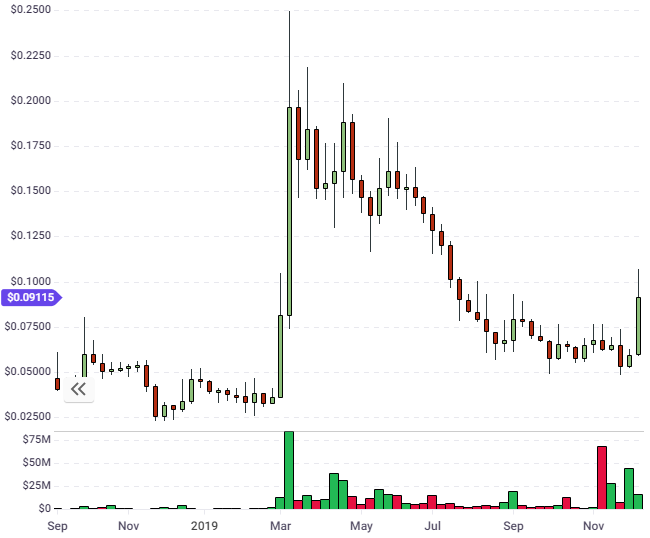 ENJ rallied from under $0.050 to highs of near $0.0250. The price pulled back with the cryptocurrency market's bearish tone for the remainder of the year, but the recent rally brings an end to a period of consolidation from September and there is potential for the bullish mood to continue. The weekly close near $0.010 hints at a possible return to the $0.0150 level and beyond.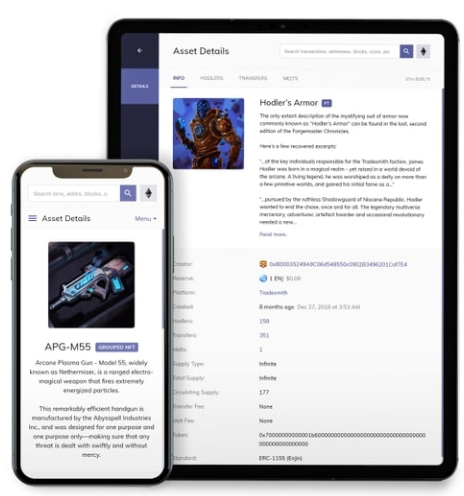 I've written previously about the collection of gaming tokens because this is one of the ecosystems that has the potential to have an early adoption grow out of a buzzing marketplace and a strong user base. The addition of Microsoft is a huge boost for ENJ. The other benefit of gaming-style tokens is that they have real-world value based on the desire for in-game purchases, whilst they do not threaten the global payments system that governments fear so much.
The weekly gains in ENJ see the project's market cap at $69 million with a ranking of number 68 in the list of top coins.
AZURE
The Microsoft/Enjin tie-up is the latest move by the company into the blockchain space and the company is accelerating the use of the Azure platform in this sphere. Microsoft recently announced the Azure Blockchain Tokens service and was aimed to simplify the creation of tokens and templates.
In a blog update, the company stated,
With this latest offering, we can now offer customers an end-to-end experience of easily creating and managing tokens for physical or digital assets via Azure Blockchain Tokens (preview), in addition to managing the blockchain network itself via Azure Blockchain Service.
Microsoft's continued moves to adopt the blockchain are a seal of approval from a corporate giant and highlight the continued upward path to mainstream blockchain adoption.
EOS
EOS is planning a beta release of its Voice social media platform in February 2020. Tens of thousands have already signed up for the beta version, which is an ambitious move to revolutionize the social media world.
The platform's CEO spoke at a previous event and was critical of the current state of social media, where he stated,
Social media is broken. Designed to use us, our data and attention is harvested into trillion dollar profits for large corps, big tech, banks, and Wall Street interests, while we struggle to protect ourselves against the consequences of having our attention auctioned to anonymous parties, and our personal information traded on the open market. This misalignment of interest between us and the platforms we once trusted continues to increasingly expose us to data profiling, identity theft, cyberbullying, and persuasive misinformation.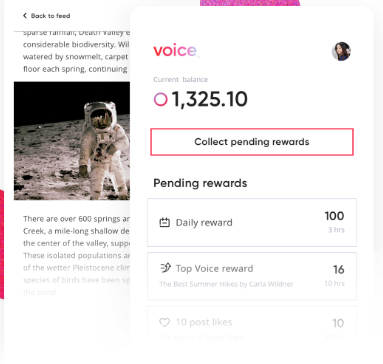 The platform runs the tagline, "Social media as it should be", and will aim to ensure that there are no robot accounts, catfish, or burner accounts, and fake follower counts. The platform will see Voice tokens issued for activity.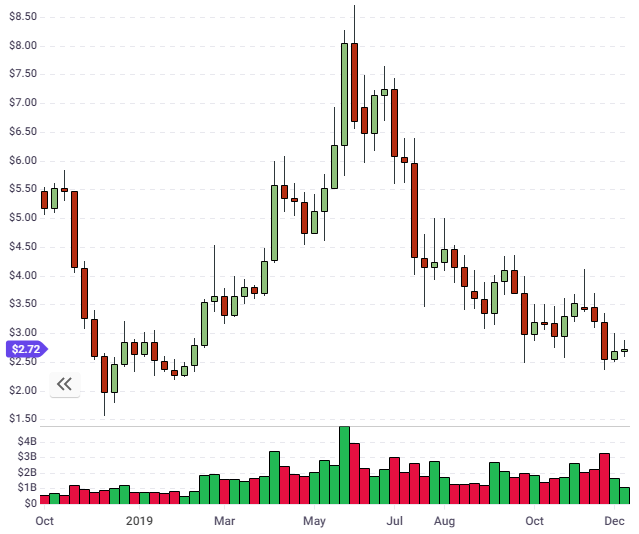 EOS is still holding ground at number 7 in the list of coins by market cap with a value of $2.58 billion. The price is currently near $2.75 and the chart of the last few weeks is almost identical to Ethereum's, with a sell-off and two weak bullish gains. This hints at further bear activity and highlights the market's current tracking of BTC when there are no other news catalysts.
In terms of crypto strategy, this week once again highlights that the value is currently seen in altcoins until there are further moves to mainstream adoption, which simply will not come without a crack in the current financial system. Support for EOS is around the $2.00 level and initial resistance is the $3.50-4.50 level if we see buyers emerge.
Disclaimer: information contained herein is provided without considering your personal circumstances, therefore should not be construed as financial advice, investment recommendation or an offer of, or solicitation for, any transactions in cryptocurrencies.