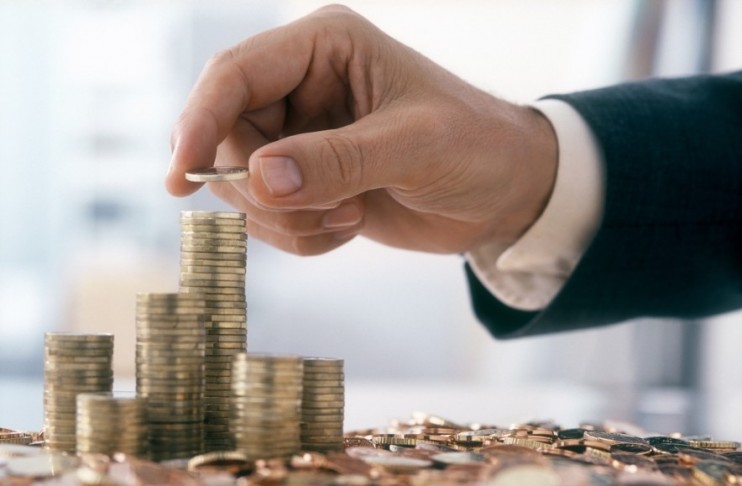 Payments Market Battle is Underway XRP, QTUM, NPXS, NANO, Jul. 22
Jul 22, 2019, 9:54PM

by
Kevin George
Bitcoin dominates and holds $10,000 as institutional money continues to flow in. Pundi X looks to tackle Libra and XRP.
The cryptocurrency market saw further consolidation last week as Bitcoin tested support levels. Despite moving sharply below $9,000, BTC recovered to trade above the $10,000 level once more.
The total market cap for the sector is near $290 billion as coins try to find their level amidst choppy volumes and headlines surrounding regulation. BTC continues to build stronger dominance of the overall market with 65% and the recent move higher threatens to make a move on the 70-75% range, according to data from www.coinmarketcap.com.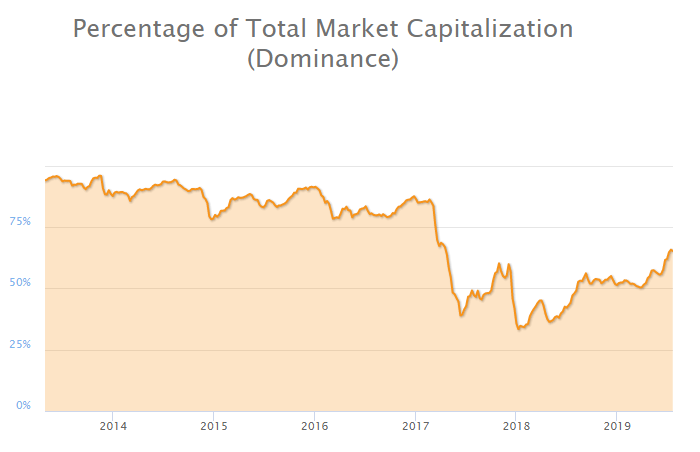 The asset manager Grayscale released a Digital Asset Investment Report, which noted that assets under management (AUM) had nearly tripled from $926m to $2.7 billion. The report also highlighted that institutional investors now account for 84% of demand at the firm. The rise in institutional demand will have powered the recovery in the market, however, it will likely take more retail investor involvement to see new highs. The arrival of Facebook's Libra currency could be a key factor in this if regulators approve its usage.
XRP
Ripple's XRP still holds third place in the list of coins by market cap with a value of nearly $10 billion less. Despite rallying to $0.50 in recent weeks, XRP couldn't hold that level and fell back to support at $0.30. This would be a key level after numerous bounces from there in the past and the coin would need to see support come in or it could lose more of its value.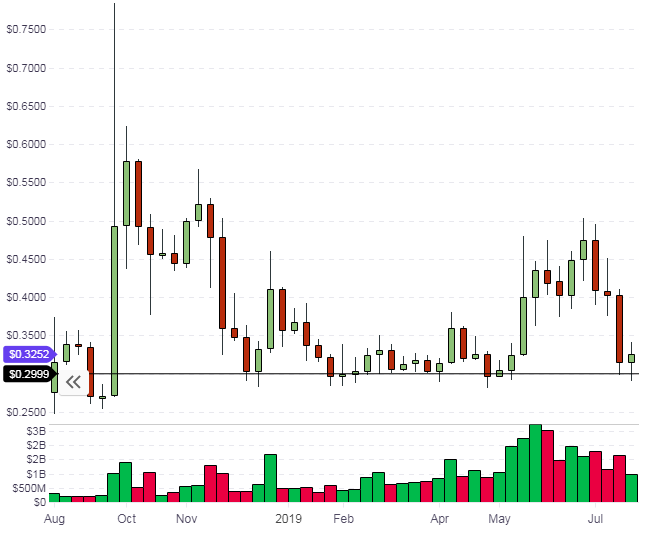 Ripple's platform could face some headwinds with the arrival of projects such as Facebook's Libra. One of the target areas that was mentioned in the past was the remittances market, such as the $79 billion that was sent home by overseas workers to India. If Facebook can make this possible via the Libra coin and Whatsapp then it would provide further competition for Ripple.
In some good news for Ripple, the company's influence could be about to expand in South Korea as the payments service Moneygram partners with Sentbe, one of the largest money transfer fintech companies. Ripple provided $50 million in funding to Moneygram last month in exchange for equity in the company.
NPXS
The Singaporean blockchain firm Pundi X are another company looking to push the sending of coins through messaging apps. In a recent update to the project's XWallet, the developers have integrated the Telegram app and will allow users to send and receive the following tokens: BTC, ETH, NPXS, BNB, XEM and NPXSXEM. The XWallet app currently has 250,000 users worldwide.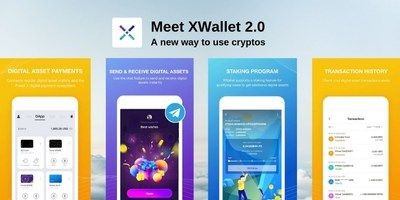 CEO and Co-Founder Zac Cheah commented on the developments:
Since we launched the XWallet, many users have been introduced to various cryptocurrencies and use cases, allowing them to be more comfortable in owning and using digital assets. With these new features, we hope that XWallet users will find more ways to use their crypto assets through our app.
NPXS has a market cap of $150 million and a current price of around $0.0007, a price that remains low due to the fact that there are 260 billion coins in circulation. The Telegram development is a clear rival to Facebook's plans. Another offering from Pundi X is Function X- a network for blockchain internet with its own mobile phone, the X Phone. Pundi's roadmap, alongside the other developments mentioned, are giving us a glimpse into the future of the blockchain ecosystem with mobile phones, crypto payment cards, and immediate coin transfers through direct message.
The market cap for NPXS will depend on the growth of their user base, payment cards, and the X Phone. Facebook talks of having 2 billion monthly active users, yet it remains to be seen how many of those would want to use them as a trusted financial partner, or whether they see value in transacting on the platform.
QTUM
QTUM is another coin that is testing an important level. A return of nearly 100% was quickly followed by a collapse of 50% to where it began. The trendline marked will be a key indicator to watch in the weeks ahead.
QTUM currently has a market cap of $292 million and trades at the $3 level. The coin will likely take a few weeks to solidify its base and make its next move higher. If the support doesn't hold then lower prices will be the next destination.
It's possible that a further push lower in altcoins could be the catalyst that leads to BTC gaining further ground in the dominance leagues but we will wait and see how this plays out.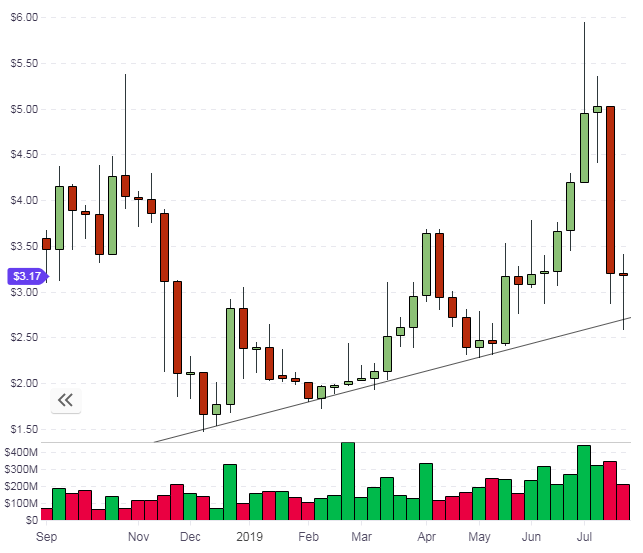 NANO
NANO is looking at potential support near the $1.00 level and this has led to support in the past so it would be a good buying opportunity for NANO fans with the previous rallies taking the coin to the $4.00-4.50 levels.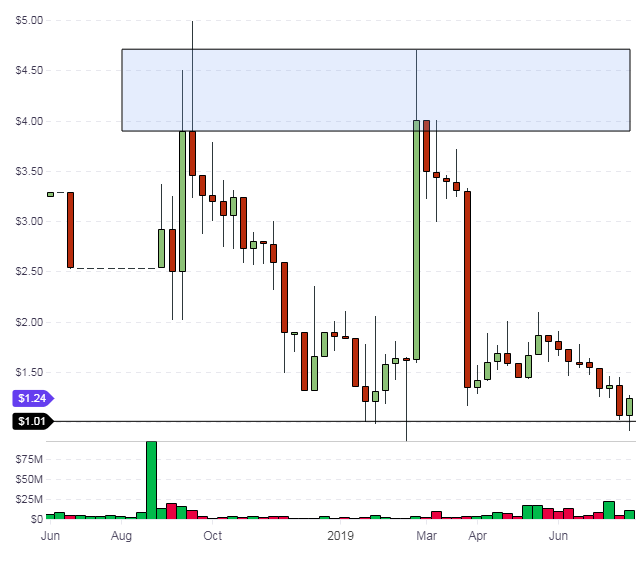 NANO has a market cap of $159 million at this price and there are only 100 million coins in circulation, which is smaller than many of the coins that are valued at similar levels. NANO is a currency that offers instant transactions, zero fees and scalability. The only drawback compared to some other projects is that competition is high for a transactional currency. Projects such as Pundi X are pushing into a variety of areas and looking to build a big user base through hardware offerings.
For the overall crypto market, we will keep an eye on the dominance level of BTC. As noted earlier, a move lower in altcoins could see BTC rise up in dominance to previous highs but there would be a potential to top out there and give back some of the dominance to rival projects. This will depend on institutional trading and high volume areas such as futures markets.
Disclaimer: information contained herein is provided without considering your personal circumstances, therefore should not be construed as financial advice, investment recommendation or an offer of, or solicitation for, any transactions in cryptocurrencies.