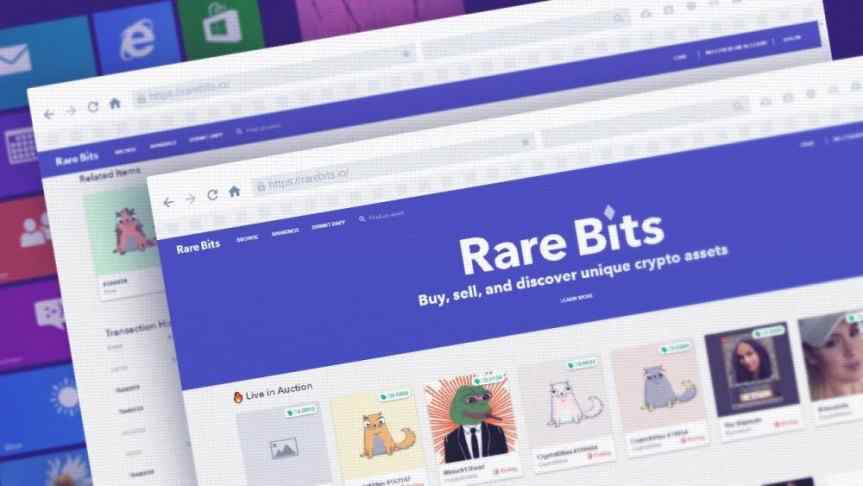 Rare Bits, "The eBay for Crypto Assets," Raises $6 Million in Series A Round
Apr 24, 2018, 1:04PM
RareBits, the first eBay-style marketplace dedicated to the buying and selling of crypto assets has just raised $6 million dollars in an ICO.
Rare Bits, the marketplace known for CryptoKitties and other digital collectibles for gamers, aims to expand its scope to become Blockchain's first eBay-style market for the buying and selling of crypto assets. The company has taken a big step in that direction by raising $6 million in a series A round. Notable investors include Spark Capital, First Round Capital, and Justin Kan, founder of Twitch.tv.
Rare Bits facilitates the buying and selling of provably scarce and unique crypto assets. A widely known example of such assets emerged in 2017 with the launch of CryptoKitties--a blockchain-based virtual game that allows players to purchase, collect, breed, and sell various types of virtual pets.
While owning a Tamagotchi on the internet may not seem all that impressive on the surface, the ability to own CryptoKitties, as well as hundreds of thousands of additional digital assets now listed on the Rare Bits marketplace, represents a form of digital ownership only made possible by Blockchain innovation.
Never before has it been possible to issue a rare digital asset without the risk of it being copied and pasted over and over again. Now, thanks to the Blockchain, these assets can be uniquely identified and have their ownership tracked on an immutable ledger.
Rare Bits claims to offer more than 500,000 unique crypto assets on their eBay-like platform, charging zero fees at this point in time. The most popular collection on Rare Bits as of today is "CryptoBots", which sell for as little as 0.0045 ETH.
The most expensive crypto asset found on Rare Bits? That would be "CryptoKitties #501", currently listed for 18 ETH ($12,740.76).
Disclaimer: information contained herein is provided without considering your personal circumstances, therefore should not be construed as financial advice, investment recommendation or an offer of, or solicitation for, any transactions in cryptocurrencies.