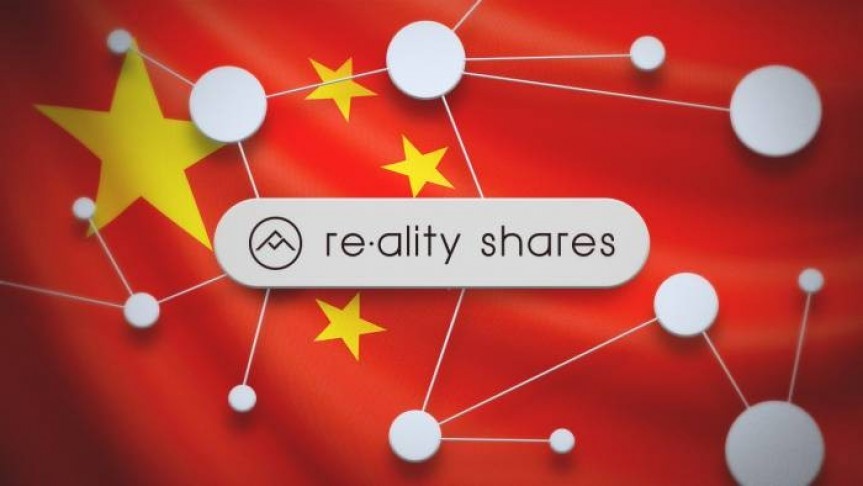 Reality Shares Firm Launches First Ever ETF for Chinese Blockchain Companies
Jun 21, 2018, 2:45PM

by
Tom Nyarunda
BCNA will expose investors to leading Chinese companies that are at the forefront of the flourishing blockchain technology ecosystem
Reality Shares, a Nasdaq Exchange-Trade Fund (ETF) issuer and index provider, has launched the first-ever ETF focused entirely on blockchain companies in China. The fund will provide an index of Chinese and Hong Kong companies involved in promoting blockchain in the country.
A June 20, 2018, official statement by the Nasdaq NexGen Economy China Reality Shares ETF (BCNA) said the fund will focus on Chinese enterprises involved in the development and rollout of blockchain technologies. BCNA has 31 constituents and will be re-balanced semiannually.
Eric Ervin, CEO of Reality Shares, said the move was inspired by China's strong position in the blockchain industry.
China is quickly becoming a global epicenter for blockchain innovation. In 2017, the nation filed for more blockchain-related patents than any other country in the world, and the Chinese government recently endorsed blockchain technology as an economic 'breakthrough.' China's blockchain industry presents an incredibly exciting and long-term investment opportunity, and through BCNA, investors can now easily access this emergent market. - Eric Ervin
Exploit the Strength of the Chinese Economy
Reality Shares joined the blockchain ecosystem in January and are optimistic that BCNA will exploit the strength of the Chinese economy to attract investors. Investors will be better off investing in the ETF than in a single company as they will get exposure to more blockchain-based companies making it a profitable way to "capture an innovation."
The CEO of Reality Shares elaborated further saying,
You want to own a diversified portfolio because you don't know which one will be the winner... The only way to get [a diversified portfolio] is to get it through something like an ETF instead of trying to do your own research and pick your own stocks - Eric Ervin
Reality Shares says they will identify the best companies in the world of blockchain using a series of quantitative factors. Beneficiary companies will qualify based on seven-point criteria as well as their role in the blockchain ecosystem, blockchain membership, and membership in the Blockchain Institute.
Disclaimer: information contained herein is provided without considering your personal circumstances, therefore should not be construed as financial advice, investment recommendation or an offer of, or solicitation for, any transactions in cryptocurrencies.