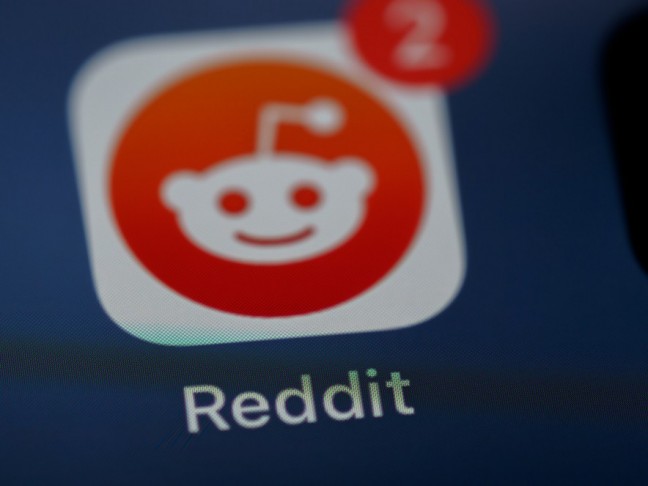 Reddit's Collectible NFT Avatars Are Generating Massive Hype
Oct 29, 2022, 12:52PM

by
Mike Dalton
At least 2.5 million Reddit Vault wallets now hold the social media platform's non-fungible token-based avatars.
Reddit NFTs have attracted massive attention toward the end of October, as user statistics have risen dramatically in the months leading up to that date.
2.5 Million Redditors Hold NFTs
Users are highly interested in Reddit's NFT avatars, according to statements from Reddit Chief Product Officer Pali Bhat as reported by TechCrunch.
Bhat says that Reddit users have created over 3 million Reddit Vault wallets to date. Of those wallets, about 2.5 million were opened in order to hold the company's non-fungible token avatars, which were first launched in July.
Reddit's NFT feature allows users to purchase non-fungible token avatars minted on a blockchain, which can then be used as avatars or profile pictures. In addition to their Reddit use cases, the NFTs can also be used off-site and traded elsewhere.
The fact that the tokens are minted on the Ethereum-compatible Polygon blockchain means that transactions use relatively little energy and have low fees.
At launch, users were able to purchase one of 40,000 different designs created by about 30 artists. Those NFTs were priced between $9.99 and $99.99.
One particular NFT collection, titled "Spooky Season: poieeeyee x Reddit Collectible Avatars," has become the eleventh largest collection on OpenSea when ranked by daily volume. On October 26, the collection saw 112 ETH ($185,000) in trading volume. Since its launch, the collection has seen 968 ETH ($1.5 million) in trading volume.
Those trades only account for a small slice of Reddit's total NFT activity, though. According to Polygon Analytics via Dune Analytics, Reddit's total or cumulative NFT avatar sales amount to more than $7.7 million.
Reddit Pursues NFTs, Crypto
Reddit has undertaken other efforts related to non-fungible tokens. In January 2022, Reddit began a test that allowed some users to set any NFT as their profile picture in a manner similar to Twitter. Even earlier, in June 2021, the social media company launched a line of "CryptoSnoos" NFTs based on its alien mascot.
The company is also working to expand a blockchain-based points system in partnership with FTX—though that feature uses cryptocurrency instead of NFTs.
Reddit co-founder Alexis Ohanian additionally operates a VC fund called Seven Seven Six that invests heavily in cryptocurrency. In August, the firm announced plans to raise $177.6 million for a fund called Kryptós, focused largely on crypto funding.
Reddit is just one social media company working toward crypto and NFT adoption. Twitter, as well as Facebook and Instagram, have added similar features.
Disclaimer: information contained herein is provided without considering your personal circumstances, therefore should not be construed as financial advice, investment recommendation or an offer of, or solicitation for, any transactions in cryptocurrencies.