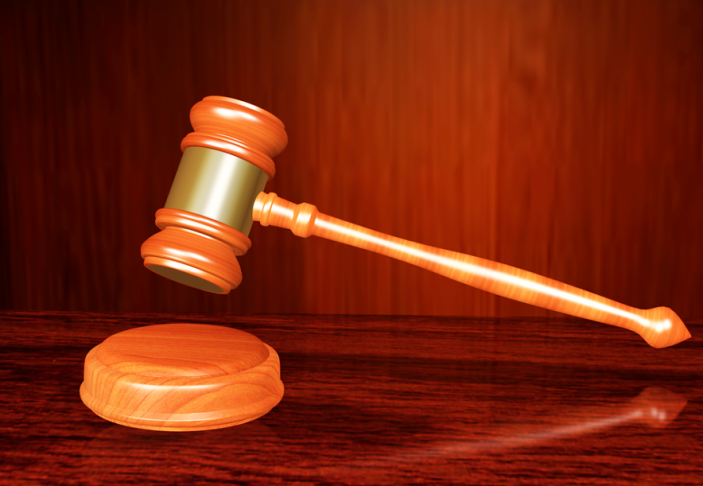 SBF's January Hearing Is Pending: Where Is the FTX Founder Now?
Dec 30, 2022, 8:31PM

by
Mike Dalton
FTX frontman Sam Bankman-Fried is back in the U.S. awaiting trial. Here's what happened last week.
The criminal case against Sam Bankman-Fried, founder and former CEO of the failed cryptocurrency exchange FTX, is ongoing. Here's the latest on the matter.
SBF Extradited, Released on Bail
Bankman-Fried was arrested in the Bahamas on Dec. 12. He was charged by U.S. officials with fraud and money laundering at the time of his arrest.
Since then, Bankman-Fried has returned to the U.S., where he will face trial. Though Bankman-Fried initially planned to fight extradition, he and his legal team decided not to do so on Dec. 18. He accepted extradition and finally returned to the United States from the Bahamas on the evening of Wednesday, Dec. 21.
On Dec. 22, Bankman-Fried was released after paying bail of $250 million. His bail is said to be one of the largest in U.S. history and was paid with a bond backed by his parents' home in Palo Alto, California. The value of that property is likely worth about 10% of the bail amount, which is typical of bail bonds.
Bankman-Fried is now under house arrest at the same California property that was used to back the bond. His next hearing is scheduled for Jan. 3, 2023. During that hearing, he will enter his plea and be given arraignment.
Two Associates Plead Guilty
Two associates of Bankman-Fried, Caroline Ellison and Gary Wang, also were charged. Ellison served as the CEO of FTX's sister company, Alameda Research; she allegedly worked with FTX to prop up each company and its trading activities. Wang, meanwhile, created software that allowed the two companies to misuse funds.
The Southern District of New York announced charges against Ellison and Wang around the time of Bankman-Fried's flight to the U.S on Dec. 21. The two individuals were charged with multiple counts of wire fraud, securities fraud, commodities fraud, and money laundering, as well as conspiracy to commit said fraud.
Despite pleading guilty, the two FTX associates are unlikely to face any punishment beyond fines and penalties. Ellison and Wang arranged a plea deal and will not be prosecuted so long they continue to cooperate in the case against Bankman-Fried.
The Southern District of New York says that its investigation of FTX associates is ongoing. The U.S. SEC has additionally filed parallel actions against Ellison and Wang. As such, the scope of FTX-related investigations will likely grow in the future.
Read our previous coverage of this topic: FTX Has Filed for Bankruptcy: How the Popular Exchange Collapsed
Disclaimer: information contained herein is provided without considering your personal circumstances, therefore should not be construed as financial advice, investment recommendation or an offer of, or solicitation for, any transactions in cryptocurrencies.